Dealing with a spate of injuries and illness emerging from the holiday break, the New Richland-Hartland-Ellendale-Geneva girls basketball team turned to its reliable depth Monday night to cruise to a 62-37 win against Tri-City United in New Richland.
Throughout the team's 9-2 start to the season, the Panthers have been able to filter in that deep bench into a number of games. That experience paid off Monday when those reserves were called into action.
"It was a nice team win coming off of the holiday break," NRHEG coach Onika Peterson said. "We have had a couple of injuries and illnesses that changed our lineup. The other girls have really stepped up and contributed which is great to see."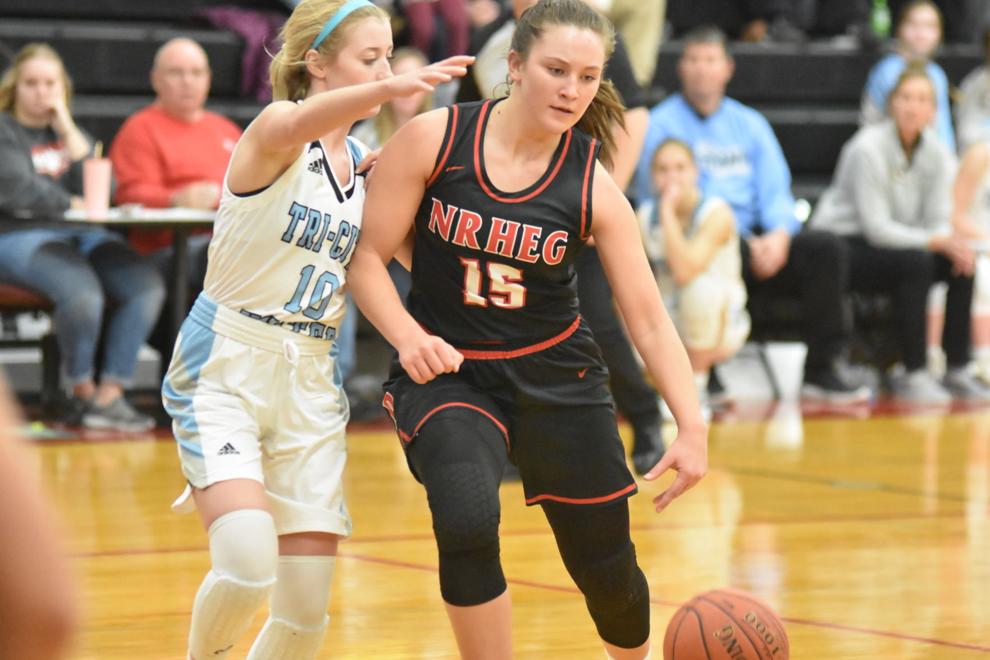 Going up against the Titans, the Panthers were forced to mix some things up with their lineup and were able to share plenty of wealth among the players en route to a 25-point victory.
NRHEG utilized some of its strengths to form a slight gap between them and TCU, which stood at a nine-point difference after the first half before the Panthers racked up a 33-17 second-half advantage. One of those key strengths was the ability to rebound the ball.
As a team, the Panthers combined for a total of 59 rebounds with all nine players seeing action recording at least one. Senior guard Sophie Stork led the team on the glass with 16 rebounds, which was followed up by 10 rebounds each from Erin Jacobson and Sarah George.
The Panthers benefited greatly plenty from the extra chances on the offensive end or opportunities to start fast breaks. While they've had their usual top-producers making an impact on the court, the loaded depth helped keep the gears turning.
"We need to live on those second, third shot opportunities and hopefully keeping the other team to one-and-done, two at max is crucial for us to do well," Peterson said.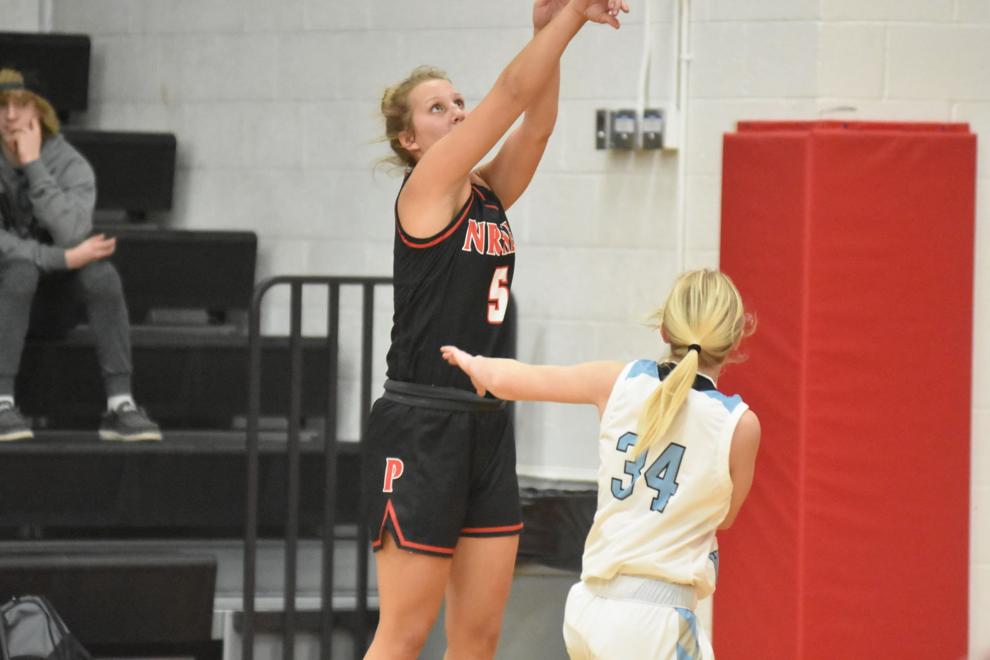 Whether it's the tenacity to hawk down loose balls and long rebounds or setting screens and keeping the offensive flow going, NRHEG found its synergy with all five players letting the offensive and defensive energy flow through them.
A couple of girls stepped up as well.
Junior forward Sarah George made her presence known down low after recording her first double-double of the season behind her season-high 10 points and 10 rebounds, while also recording a steal.
Sophomore guard Preslie Nielsen helped provide an outside threat for the Panthers and was two points and rebounds away from her first double-double of the season and finished the game with eight points and eight rebounds.
Junior guard Andrea Briggs posted two points, five rebounds and two steals and had a couple of breakaway chances for the Panthers that forced the Titans to take a couple of fouls trying to defend her layup chances.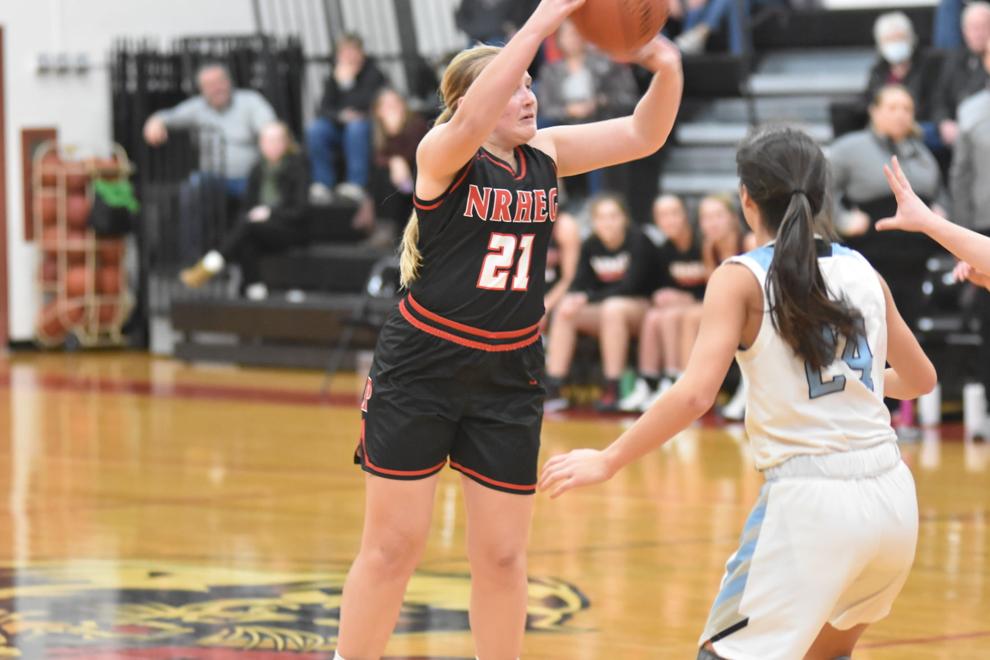 Outside of those three, sophomore guard Madison Murray used her length to bring in four rebounds and block one shot, fellow sophomore guard Hallie Schultz recorded two points and one rebound and junior guard Trinity Smith Vulcan helped close the game out with two points and two rebounds.
The culmination of everyone playing their role helped open up the offense in all aspects. Jacobson went for 20 points, 10 rebounds, three steals and one block. Stork added eight points, 16 rebounds and two blocks, while junior guard Sidney Schultz added 10 points, three rebounds and two steals.
"It obviously helps having [Jacobson, Schultz and Stork], they hit big shots, but it's definitely a team game," Peterson said. "They aren't able to get those shots if other kids aren't doing their jobs."
Now sitting at 9-2 with a 4-0 conference record, NRHEG returns to Gopher Conference play Friday night at home against Maple River before going on the road to Medford on Tuesday, Jan. 11.