There's something special brewing on the softball diamond down in New Richland.
The Panthers improved to 8-0 overall and 6-0 in Gopher Conference play on the season following their 9-0 win over Blooming Prairie Thursday afternoon. With the loss, the Awesome Blossoms drop to 6-3 overall and now own a 2-3 conference record.
Sophie Stork once again controlled the game from start to finish en route to her fourth complete game shutout of the season; her ERA now stands at a minuscule 1.28. She struck out 11 — while walking only a single Blooming Prairie batter — bringing her season total to 62.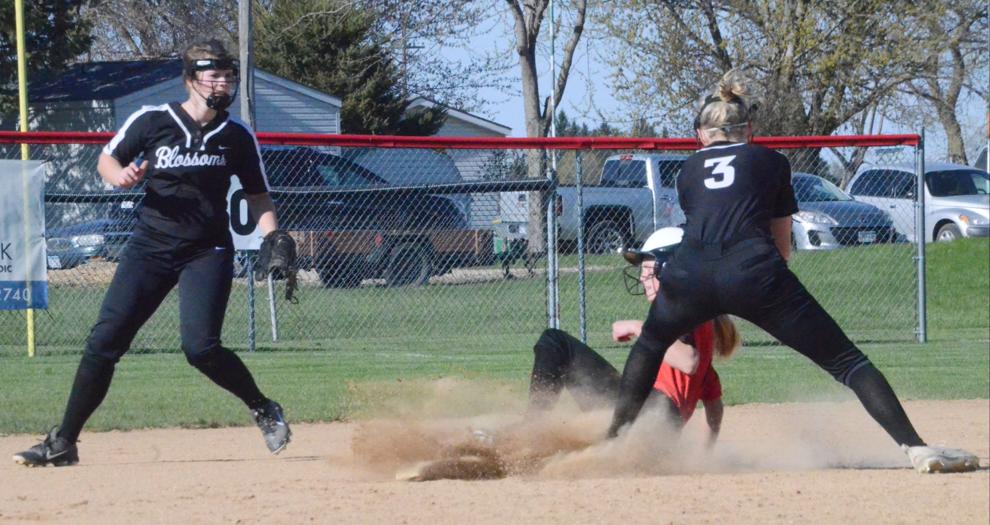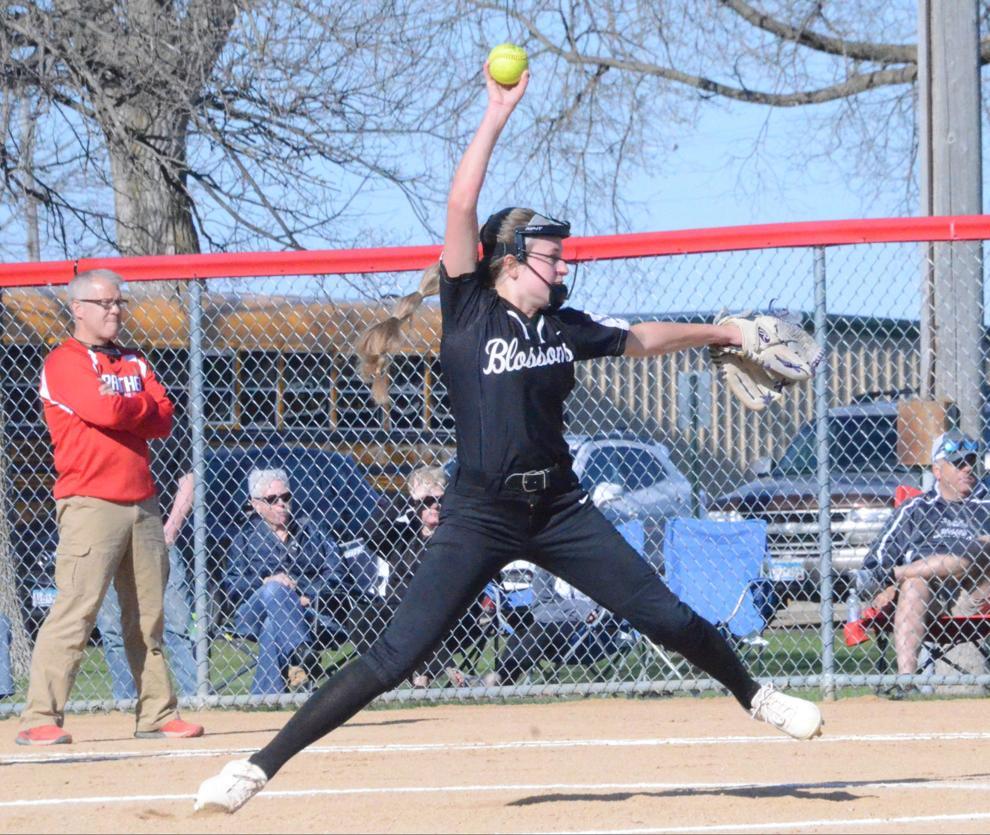 At the plate, NRHEG did what they do best. The Panthers' lineup doesn't possess much in the way of power; suffice it to say that they aren't going to win games with the long-ball. Instead, they manufacture runs by getting on base, stealing bags in opportune moments and putting together good at-bats. This process manifested itself during the bottom of the third inning when multiple walks and singles led into an RBI triple off the bat of Cloie Arndt. The Panthers exited the inning with a 5-0 lead and never looked back.
Despite their conference record, the Awesome Blossoms are no slouch, particularly at the plate. Entering play Thursday, they had scored 78 runs with their two losses coming at the hands of Waterville-Elysian-Morristown and Hayfield, two of the better programs in the conference. However, while walks and errors came back to haunt Blooming Prairie, NRHEG — arguably the most fundamentally sound team in the area — did not let such things get to them.
"It always goes back to that we need to play our game and try to be as fundamentally sound as we can defensively," Panthers' coach Wendy Schultz said after the game when asked what made her team so definitively able to handle such a good team. "Always keeping the glove in the dirt. If we have an error or two, just let it go, somebody else will pick us up and we can go from there."
One is reminded of the Minnesota Twins' so-called Piranhas of the early to mid-2000s when watching the Panthers pick apart their opponents. They aren't physically imposing nor are they going to win games by launching softballs over the fence, but what they will do is provide teams with a death by 1,000 papercuts. They'll poke and prod at their opponents, advancing runners with bunt hits and making plays on defense before driving in a few runs with an extra base hit or two. Then, Stork will take her place on the rubber and and overpower opposing batters by extinguishing any fire their bats had gathered over the course of their previous contests.
"They've been committed to the program. They do play a lot of ball. A lot of them play in the summer and then again in fall league," Schultz said of what makes her team so strong at the plate and in the field. "They've put themselves in situations where they've played a lot of ball, so they know what the situation is and how to read it. We've talked about how sometimes you might get down a little or maybe there's a couple of runners on or maybe we're not scoring the first couple of innings, but if we just stick with it, hopefully good things will happen. It's just a great group of girls. They always work so hard at practice. I feel fortunate to be able to coach those guys because they just really work hard and they feed off of each other and are just so positive."
Being successful in high school softball often comes down to executing the fundamentals and having great pitching never hurts, either. Luckily for NRHEG, their team has a bountiful amount of both.
The Panthers return to the diamond on Tuesday when they will take on Bethlehem Academy in Faribault. The Awesome Blossoms next play on Monday against United South Central in Blooming Prairie. Both games are slated to begin at 4:30 p.m.