From the Monday night's opening tipoff between Blooming Prairie and Lyle-Pacelli, the Awesome Blossoms and the Athletics knew there was going to be a battle between their bigs in the Blossoms' eventual 67-62 loss.
Standing at 6-foot-4, senior forward Drew Kittelson came into the game as Blooming Prairie's leading scorer. Across from him was Lyle-Pacelli's 6-foot-5 junior forward Buay Koak.
Thanks to a 33-point outing by Koak, the Athletics managed to go into Blooming Prairie and squeak out a five-point victory.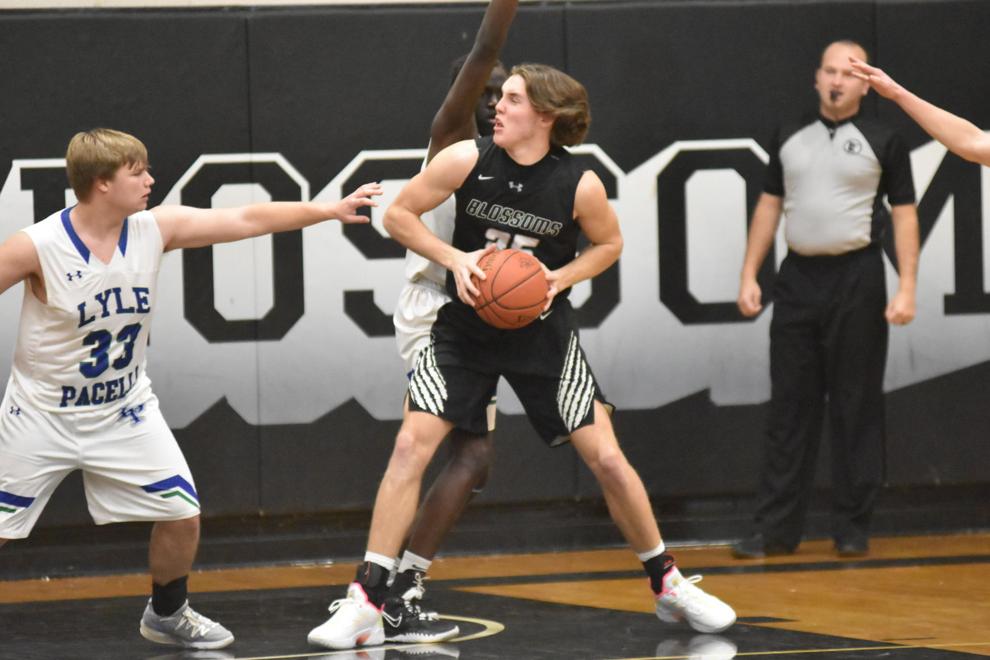 One of the biggest difference makers between Blooming Prairie and Lyle-Pacelli was how it ran their offenses. Boak was the vocal point of the offensive production for the Athletics, whereas the Blossoms spread the ball out more, while Kittelson still finished as the leading scorer.
Koak's 33 points was nearly half of L-P's offensive output, with junior guard Jakob Truckenmiller the only other player in double digits with 15 points.
The Blossoms saw four players score in double figures with Kittelson leading the way with 21 points and 14 rebounds.
Senior guard Colin Jordison served as the main facilitator and finished with 14 points while adding 10 rebounds for the Blossoms second double-double.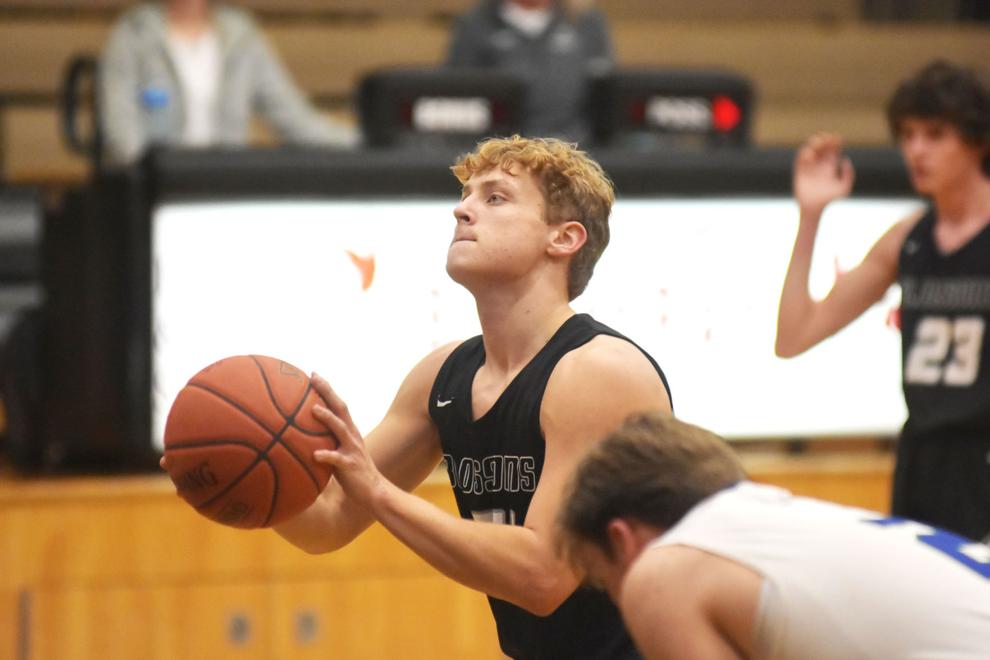 Blooming Prairie also saw good output from senior forward Payton Fristedt and freshman guard Brady Kittelson, who both went into double figures with Kittelson's 13 points and five rebounds and Fristedt's 10 points and five rebounds.
Sophomore forward Zach Hein also got on the scoresheet with four points.
The Blossoms and the Athletics were in lockstep for most of the game, especially in the first half where they finished at a 31-31 stalemate.
The big difference came in the second half where Lyle-Pacelli was able to find some slight separation and hold on to its five-point lead for the win.
Blooming Prairie is still hunting for its second win of the season and will be presented with another chance Thursday night when the Blossoms go on the road against Medford.