The Blooming Prairie boys basketball team completed a season sweep of Medford on Thursday night, with the second win even closer than the first.
Earlier this year, the Awesome Blossoms topped the Tigers 85-81. Thursday night in Medford, Blooming Prairie escaped with a 68-67 victory.
The Blossoms held a 36-35 lead going into halftime.
The Tigers nearly doubled their first half score and outscored the Blossoms 42-32 in the final 18 minutes, but Blooming Prairie narrowly held on.
Blossoms senior forward Drew Kittelson led the way with a 28-point, 15-rebound double-double and was followed by sophomore forward Zach Hein with 16 points and nine rebounds, and senior guard Colin Jordison with 11 points and nine rebounds.
Payton Fristedt added six points and nine rebounds, Brady Kittelson added five points and Garret Farr added two points.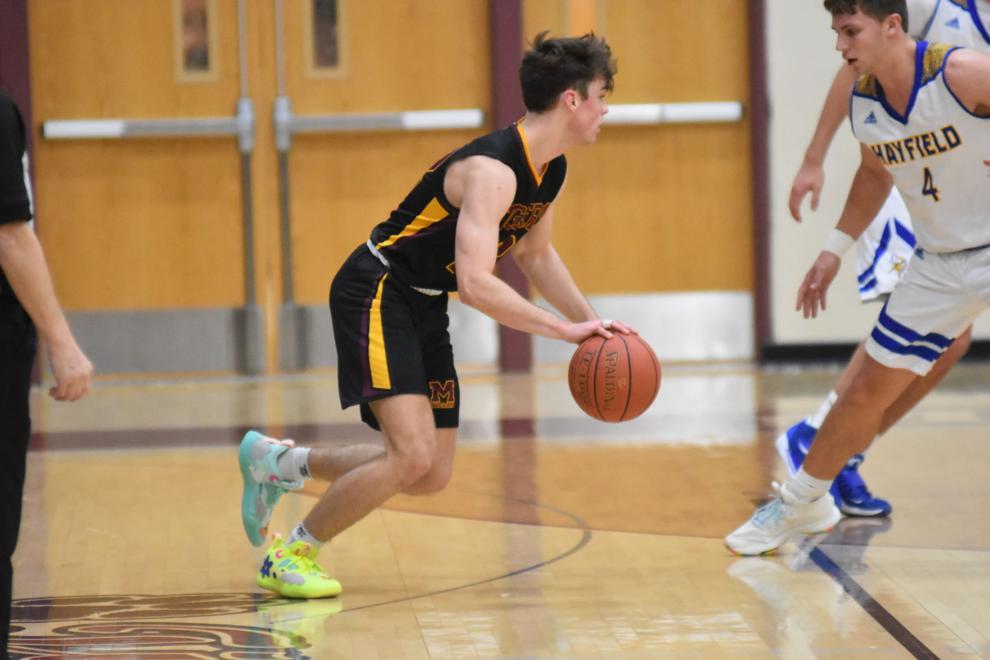 On the Tigers' end, senior guard Henry Grayson posted a team-high 26 points. Junior guards Austin Erickson and Connor Jones with 18 and 12 points, respectively.
Jack Paulson also had six points, Landon Driscoll had four points and Tyler Buck had one point.