After a long season of hard work and meets, the Owatonna girls swimming and diving finished its 2021 season following junior swimmer Logan Norrid's appearances in the consolation finals for the 100-yard butterfly and 100 breaststroke in the Class AA state meet.
Norrid was one of two Huskies to qualify for state, and she advanced to the consolation finals for both individual events she participated in after posting times of 57.43 seconds in the 100 butterfly and 1:05:60 in the 100 breaststroke during the preliminary rounds.
University of Minnesota's Jean K. Freeman Aquatic Center held the consolation and championship finals to close out the final chapter on the girls swim and dive season.
Through the end of the year, sections and into the state meet, Norrid managed to consistently cut time, especially in the 100 butterfly, where she set a new best time in the consolation final.
"If you would've told me she was going to keep dropping time and do what she did here at the end of the season coming into it, because I know she's had a difficult season … It's just been amazing to watch her do what she does," Owatonna coach Isaiah Fuller said.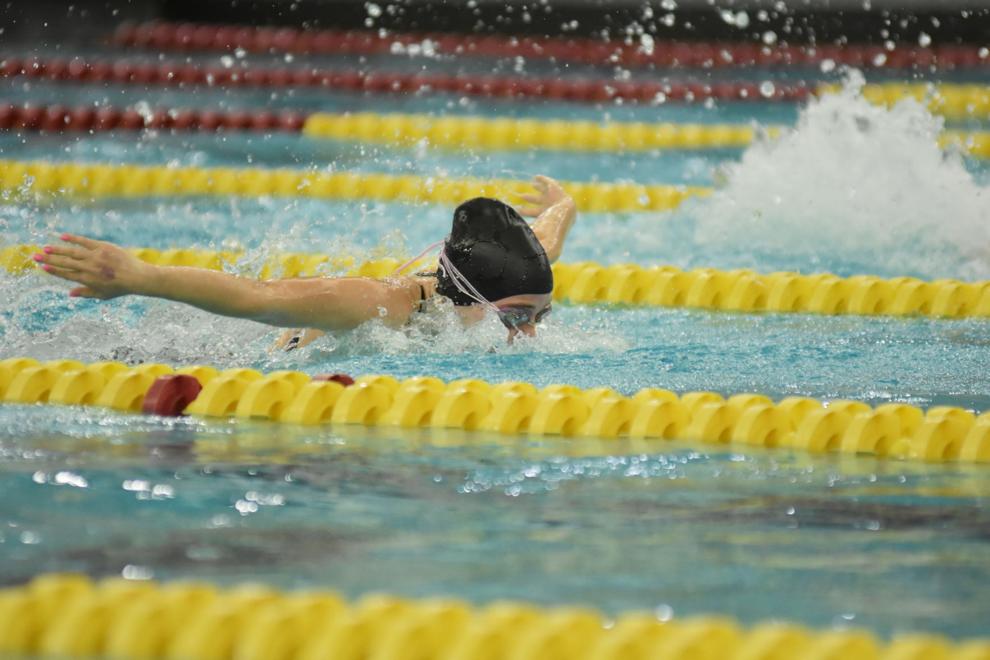 She set her new best in the prelims with her time of 57.43 and managed to edge it out by .06 seconds, finishing with a time of 57.37 and finishing second place among the consolation swimmers and 10th place overall in the 100 fly.
In the 100 breaststroke, Norrid stayed close to her prelim time and finished with a time of 1:05.97 to take fourth in the consolation final and 12th overall.
Her two finishes earned Owatonna 12 team points and placed it in 27th place in the final team rankings. Minnetonka ran away with the team rankings with a total of 381 points for first place and the Class AA team championship.
She wasn't the only one to make it to the state meet, as freshman diver Mya Dutton qualified for the diving preliminaries and made her first ever appearance in a state meet.
Dutton came in as the No. 32 diver and ended the preliminary round in 28th place with her prelim score of 131.75. But for her, the trip to Minneapolis was all about getting experience while still early in her diving career.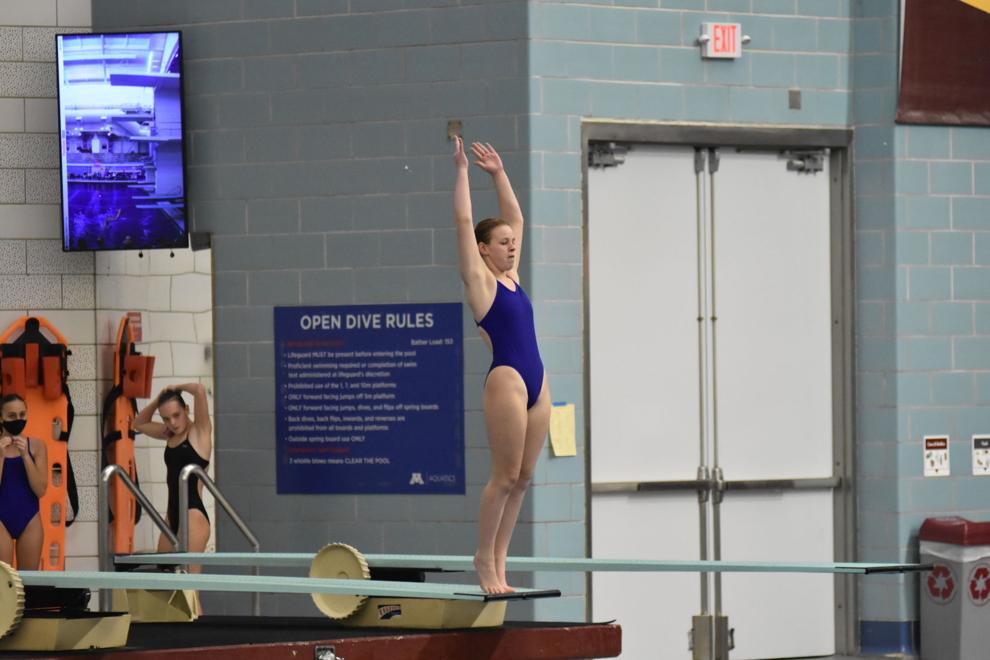 With Norrid's final two events Saturday, the Huskies will look toward the bright future in front of them, especially coming off the type of season that they had. A type of season that Fuller described in one word.
"'Surprising' would be one," Fuller said. "Coming into the season, we did not expect 17 seventh graders; we did not expect to be here at the state meet in person and to swim as well as we swam, dive as well as we dove. It was just a great season."
With such a young roster combined with the fact that the Huskies are facing little turnover with only two graduating seniors in Kate Seykora and Grace Brekke, there's plenty to look forward to when you're the coaching staff.
They got two state qualifiers, one of which was a freshman, and saw plenty of improvement from those that might have missed out on the trip to Minneapolis during the Section 1AA meet.
On the diving side, Dutton nabbed fourth place to qualify for state during sections, but behind her was sophomore Elice Tolman in ninth place, junior Gabbie Poole in 13th place and eighth grader Dylann Norrid in 20th place.
Along with swimming, the Huskies got a good look at what can come in one year with a roster that's got a mix of younger swimmers and divers getting experience under their belt and a core of sophomores and juniors looking to get better and better.
The Huskies will have a reliable senior core returning for next year, with Logan Norrid being one, and they will be able to continue to help mentor the future of Owatonna swimming and diving, while also working toward ending their careers on a high note.
It's been proven to the roster that being able to succeed at the highest level is possible.. Now the Huskies have time to prepare for the 2022 season in hopes of sending more to the Jean K. Freeman Aquatic Center.
"We've got a lot of talent, and I hope this season has really lit a fire underneath them to pursue getting better, to keep that grind going in the offseason, whether that's getting in a weight room or going to a swim camp or a diving camp or maybe club or another sport, so you can stay in shape," Fuller said.