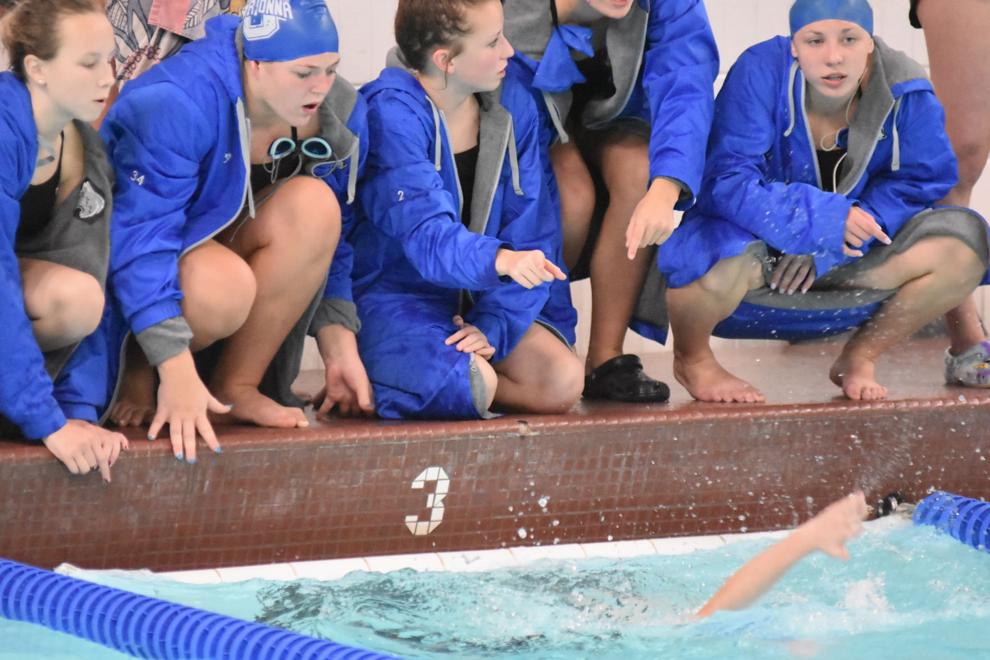 Ahead of the Section 1AA True Team Section meet Saturday, the Owatonna girls swimming and diving team held its final home meet of the season against the Mankato East Cougars. In a tight battle, the Huskies fell 93-87 to the Cougars behind a couple of Owatonna swimmers that weren't able to compete due to injury or illness.
Kinzie Carlson, Lainey Steckelberg and Kaitlyn Wasieleski were just three of those that weren't able to take part in Owatonna's final home meet of the season.
Despite having some holes in their lineup, the Huskies still had a strong showing with some top finishes in several events.
"Fun meet tonight," Owatonna coach Isaiah Fuller said. "We are battling some sickness and injuries on the team so our lineup had some holes in it but we competed very well and had some great effort tonight."
Owatonna got off on the right foot with the group of Vanessa Gonzalez, Logan Norrid, Laken Meier and Britta Henderson nabbing a first-place finish in the 200-yard medley relay with a time of 2 minutes, 2.96 seconds.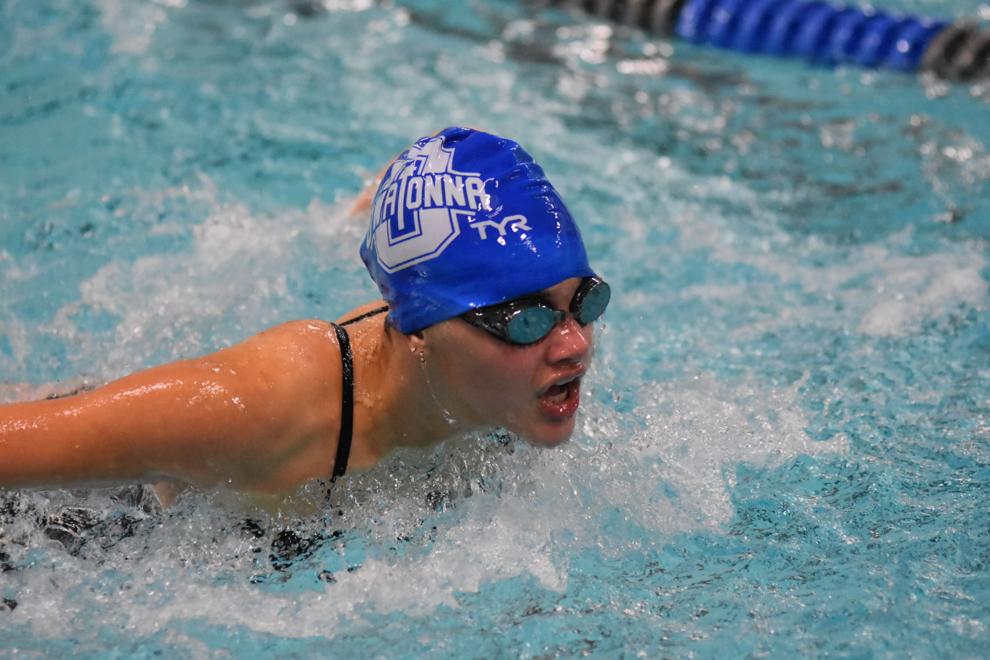 Norrid and Meier carried their hot start into the 50 freestyle, with Norrid taking first with a time of 25.71 and Meier snagging third with a time of 27.40. Anna Youngquist was right behind Meier in fourth place with a time of 27.83.
Jayna Martin took second place in the 1-meter dive with a final score of 161.10, trailing behind Mankato East's Marah Dauk (172.50) in first place.
In the 100 freestyle, Youngquist edged out East's Avery Schuh and Cami Schuh to take first place with a time of 1:00.52.
"We have our true team section meet on Saturday and will be focusing on that the rest of the week but tonight answered a couple of questions we had for our lineup at the end of the year," Fuller said. "It's nice to see continued improvement from the swimmers and divers even though we are working very hard at this point."
Meier, Norris, Gonzalez and Youngquist teamed up in the 200 freestyle relay and took first place with a Cougars squad finishing behind them by a second. The Owatonna group posted the top time of 1:49.35.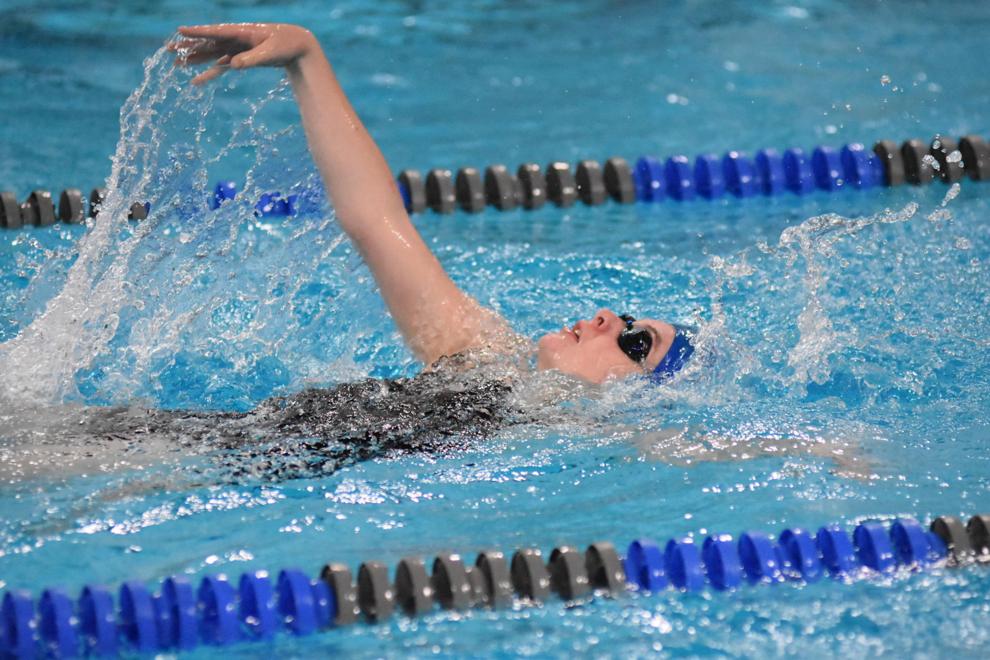 Logan Norrid (1:12.29) took first in the 100 breaststroke. Kalleigh Malecha recorded the fourth best time of 1:126.76.
Youngquist, Gonzalez, Henderson and Malecha posted the second best time in the 400 freestyle relay with a time of 4:20.76.
Along with it being the final home meet of the year, the Huskies also celebrated senior night for Kate Seykora and Grace Brekke.
"It is incredible to think about how much these girls have impacted the team, not just the athletes but also the coaches," Fuller said. "Their contributions, hard work, and leadership are going to be sorely missed next year."