Whether it was on vault, bars, beam or floor, the Owatonna gymnastics team moved through every event as a fearsome pack and ultimately downed Lakeville North 144.373-137.575 on Tuesday night in Owatonna.
Owatonna claimed the top team scores in every event with a 36.575 on vault, 34.650 on the bars, 36.075 on the beam and 37.075 on the floor to ice the meet against the Panthers.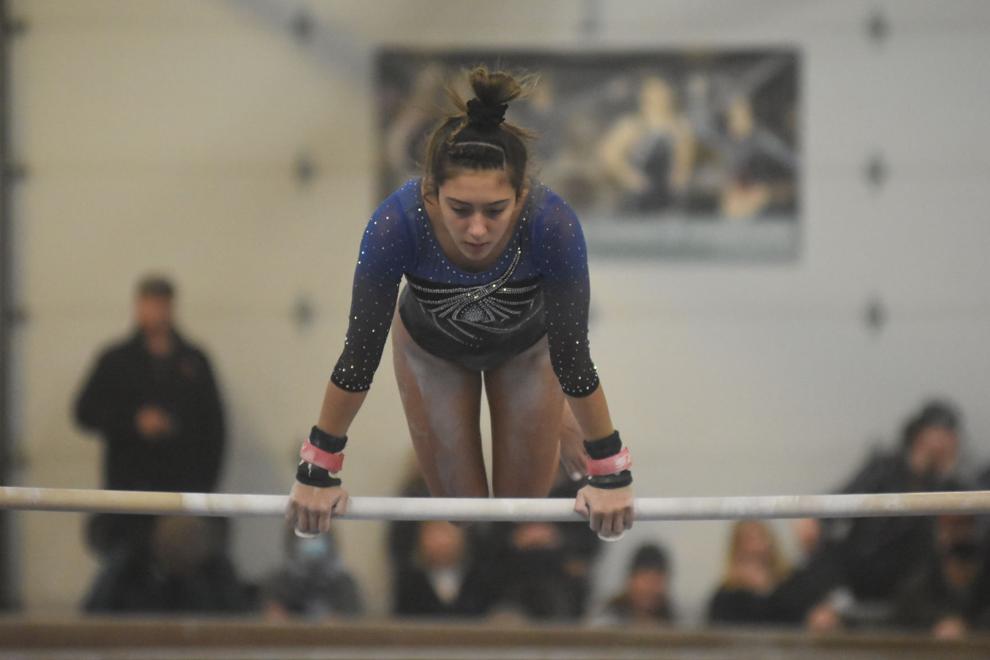 Sophomore Emma Johnson finished as the top gymnast for Owatonna in the all-around with her pair of fourth-place finishes on vault (8.950) and on the beam (8.875), a third-place finish on the bars (8.850) and a first-place finish on her floor routine that earned her a 9.500 and capped off a big showing from the Huskies.
In its final event of the night, Owatonna claimed the top four spots on the floor, as well as 6th place, with all five Huskies recording a 9.000 or better on their routines.
Prior to Johnson's routine, eighth grader Chloe Myer recorded a 9.225, which put her in second place. Freshman Averie Roush and eighth grader Kendra Miller followed them up with Roush taking third place with a 9.200 and Miller taking fourth with a 9.150.
Returning All-Conference selection Kaitlyn Cobban rounded things out in sixth place with a 9.000. Lakeville North's Abby Kvale (9.125), who was first in the all-around, was the only one separating Cobban and her teammates.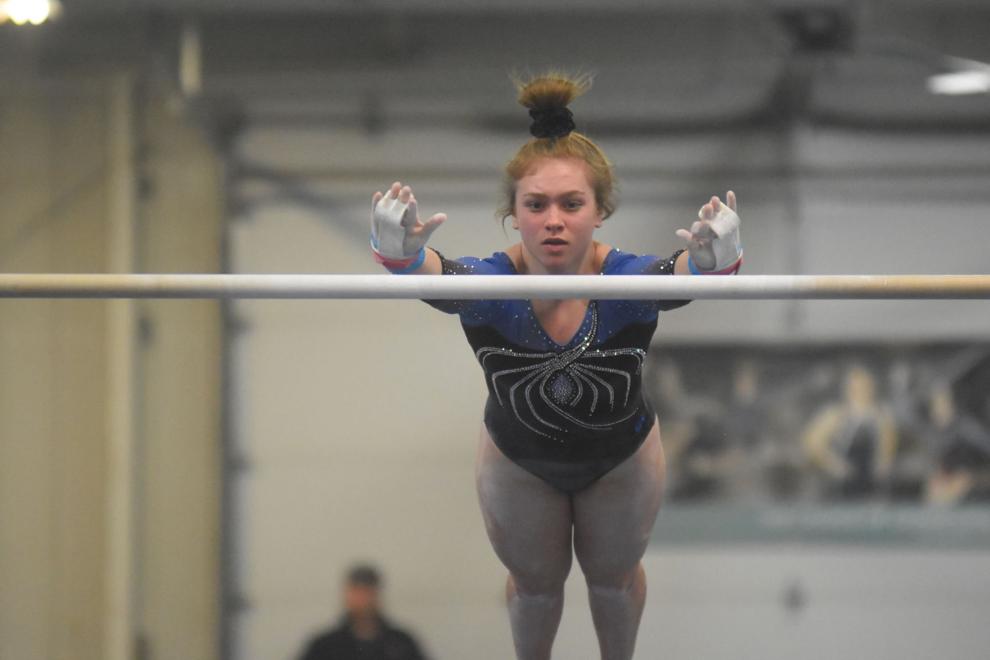 Roush finished as Owatonna's second best placement in the all-round and was the only other gymnast besides Johnson to compete in all four events. She earned a 36.075 in the all-around behind a pair of second-place finishes on the bars (8.900) and on the beam (9.050), her third place on the floor and a fifth place on vault (8.925).
Miller and Myer both competed in three events for the Huskies with Miller placing third on vault (9.150), third on beam (8.900) and fourth on floor (9.150) for sixth all-around (27.200) and Myer placing fifth on bars (8.125), seventh on beam (8.425) and second on floor (9.225) for seventh in all-around (25.775).
Cobban, senior Janessa Moore and freshman Jozie Johnson all competed in two varsity events for Owatonna. Cobban claimed the top score on the beam with a 9.250 in addition to her floor routine.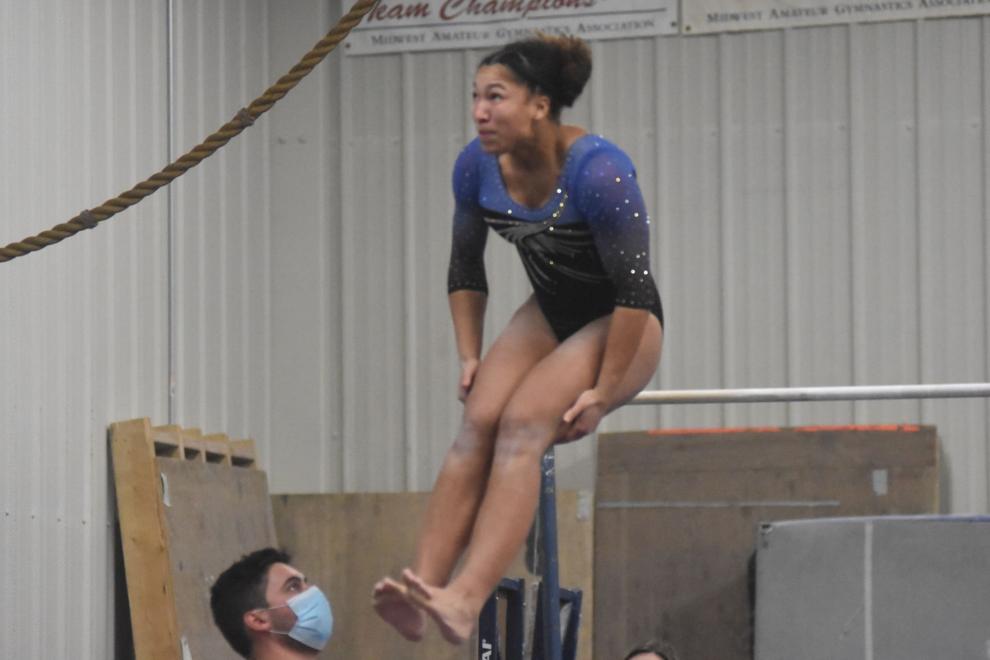 Moore posted the third-best score on vault with a 9.150 and finished fourth on bars with an 8.775.
Jozie Johnson recorded Owatonna's highest score on vault with a 9.325 for second place and added a 7.600 on bars for eighth place.
The Huskies return home to the Owatonna Gymnastics Club when they host Faribault at 6:30 p.m. Friday night.