When the Huskies were preparing for the season, Jan. 7 and 8 were circled in red on the calendars of all the wrestlers. With the return of tournaments came the return of The Clash Duals, which pulled in some of the top wrestling talent in the midwest to LaCrosse, Wisconsin.
Owatonna was among one of the schools that made the trip to LaCrosse and the Huskies pulled out a couple big upsets and saw some big individual performances en route to their 12th-place finish among 30 teams.
On Friday, the Huskies opened the duals strong by picking up a 41-33 upset win over the No. 4 seeded Holmen (Wisconsin) behind a couple big pins from Landen Johnson (160-pound weight class), Jacob Reinardy (170), Andrew Nirk (195) and Jake Gronli (126), a couple tech falls from Donoven Sorenson (106) and Lane Karsten (113), a major decision from Cael Robb (132) and an 11-4 decision for Blacke Fitcher (182).
The Huskies went on to lose in the following round to the No. 1 seeded Waverly-Shell Rock (Iowa), who went on to take first place in the bracket, in a 61-6 final, which set the Huskies up for their next upset victory.
They squared off against No. 2 seed Washington (Illinois) to determine third place in the bracket, where the Huskies pulled off a second upset in a 42-27 victory heading into the second day of competition.
Johnson (0:46), Sorenson (0:12), Karsten (3:28), Gronli (0:52) and Robb (2:41) all won via fall against Washington. Hable, Reinardy, Fitcher and Mason Krampitz all won via decisions.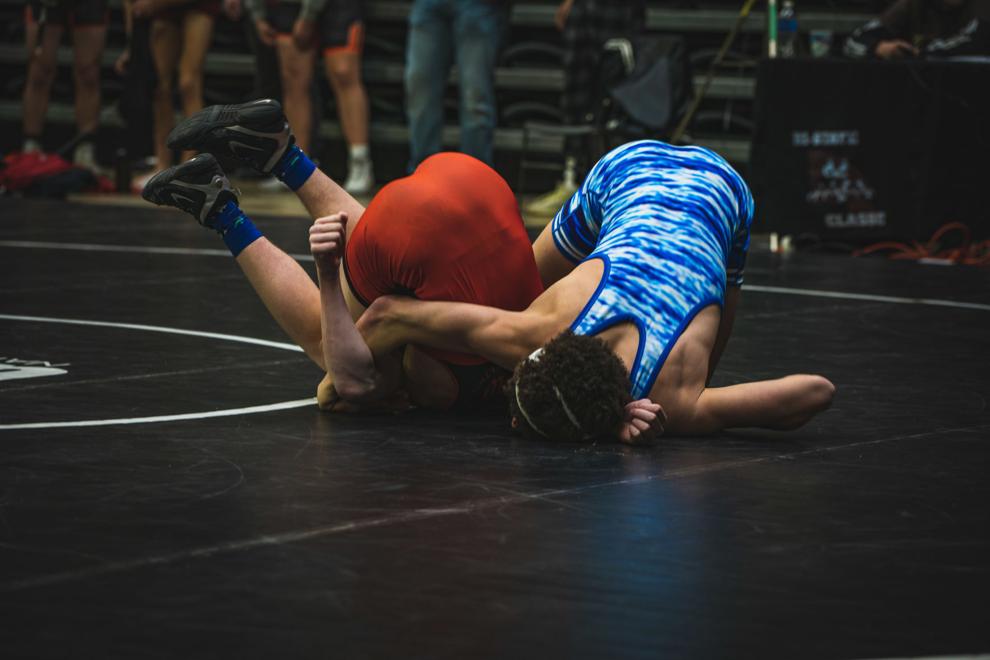 "I was so proud of our team stepping up at all weights. Jake Gronli had a monster weekend with a huge pin to win the dual against Holmen. He's developing a much more physical style on his feet, and he's been so much fun to watch," Owatonna coach Derek Johnson said. "Blake Fitcher lit it up, as well. He's becoming a real force at 182 as a freshman — all his work in the wrestling room is paying off."
On the second day of competition, Owatonna went 0-3 in duals with a 43-22 loss to Marshfield (Wisconsin), a 36-31 loss to Hersey (Illinois) and a loss to Shakopee (Minnesota). A couple of toss-up matchups didn't side with Owatonna and it lost out on a couple close matches.
Johnson and Robb finished as two of the Huskies top performers through the two days of competitions, with both finishing 5-1 overall.
Johnson's lone loss came against University of Iowa-commit Aiden Riggins of Waverly-Shell Rock in a 12-3 major decision. Robb's only loss came against Marshfield's Hoyt Blaskowski, who went on to go undefeated in all of his duals.
Two changes to the Huskies' lineup throughout the tournament saw Hable occasionally bump up to the 152-pound weight class and Michael Bobo to bump up to 138. Hable ended the tournament a combined 2-4 and Bobo was a combined 0-5 while fluctuating different weight classes.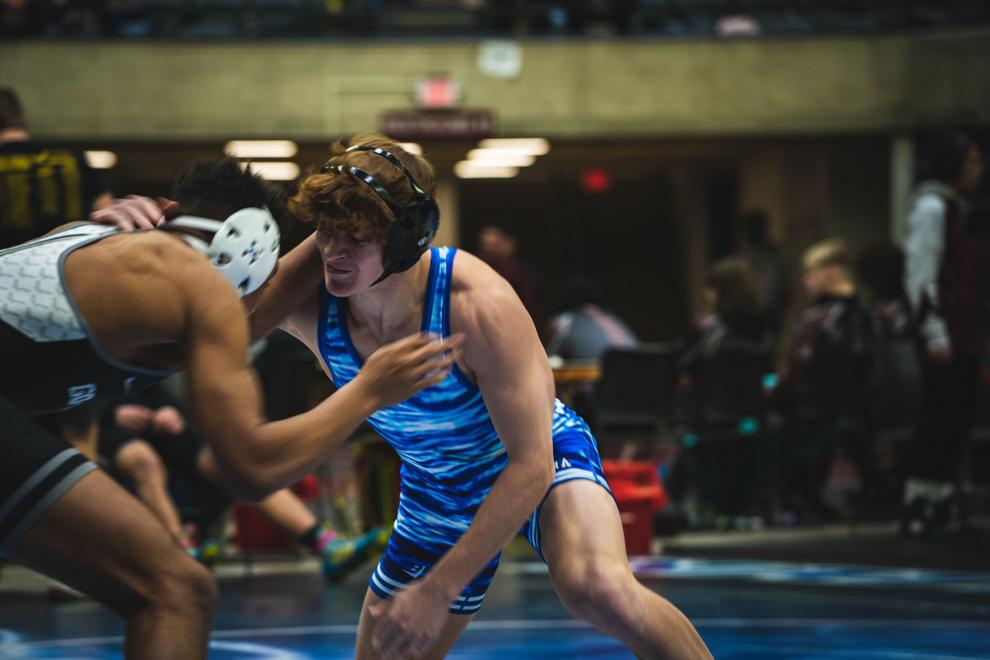 "We asked a lot of seniors Michael Bobo and Kanin Hable who moved up weights for the team," Johnson said. "They're both physical, tough wrestlers who held their own against some tough competition and provided a lot of highlight moves that wowed the crowd."
Johnson also gave props to fight from eighth grader Trey Hiatt, who took a couple of tough draws at 120 pounds and finished with a 1-5 overall record.
"Trey Hiatt might have had the toughest draw for all six matches and yet he showed poise and toughness beyond his years as an 8th grade 120-pounder," Johnson said. "He went toe-to-toe with some real hammers this weekend."
With The Clash now all said and done, the Huskies will return to regular duals and well go on the road against Northfield on Thursday night.