Owatonna's Post 77 American Legion baseball team improved their record to 7-5 overall on Thursday evening when they traveled to Faribault and defeated the Falcons by a score of 7-3.
Post 77 took a 1-0 lead in the bottom of the second inning after Matt Seykora scored after catcher Joey Dubb drew a bases-loaded one-out walk. Unfortunately, Owatonna was unable to capitalize further before registering their third out of the inning. In a similar fashion, Faribault tied the game in the bottom of the second inning with a bases-loaded walk of their own and stole a 2-1 lead in the third after an error allowed Zander Fitzsimmons to score.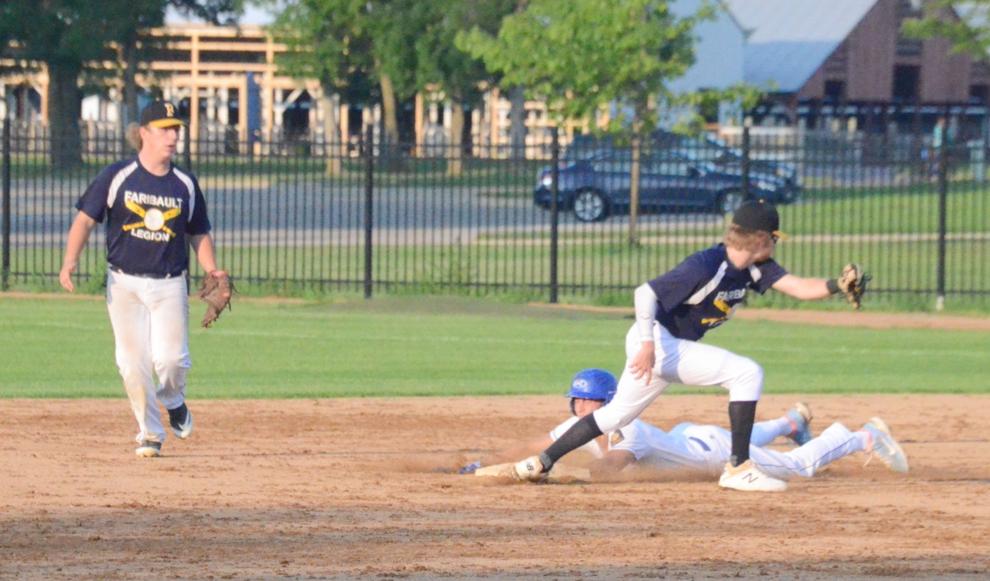 However, the Owatonna bats woke up in the fifth inning, scoring four runs in total to give them a 5-2 lead. Seykora's two-run single gave Post 77 a 3-2 lead, one they would not surrender for the remainder of the game. Seykora, Payton Beyer, Taylor Bogen and Brayden Truelson all reached base safely and came around to score thanks in part to aggressive baserunning. Owatonna would add two more runs in the sixth inning to give them the 7-3 win.
Bogen started on the mound for Post 77 and struck out five batters across the game's first four and one-third innings. Addison Andrix came on in relief and picked up the victory for Owatonna.
Beyer, Seykora and Jack Helget picked up two hits during the win, while Bogen and Truelson each added one. 
Post 77 wrapped up their regular season on Friday night in Winona with the game concluding after publication deadline. Depending on how seeding plays out, Owatonna will begin their postseason run either on Sunday or Monday evening. The No. 7 through No. 7 seeds will begin play on Sunday while the remainder of the team's won't start until Monday. Seeding will be determined over the weekend.