Coming off a limited 2020-21 season, the Owatonna Huskies got to reinstall a preseason tradition Saturday that was missing last year: a preseason scrimmage.
The Huskies started that preseason slate Saturday against Irondale.
The flow of a scrimmage game slightly differs from the feel of a regular season game in the way that it's played. The preseason scrimmages are used to get a feel of how the team plays and less strict with how the game runs.
Between periods, the teams would go back to the bench and the intermissions served as a longer timeout with the teams staying by the bench and not going back to the locker rooms. In the case of the Owatonna and Irondale game, the overtime format is up for discussion between the two teams.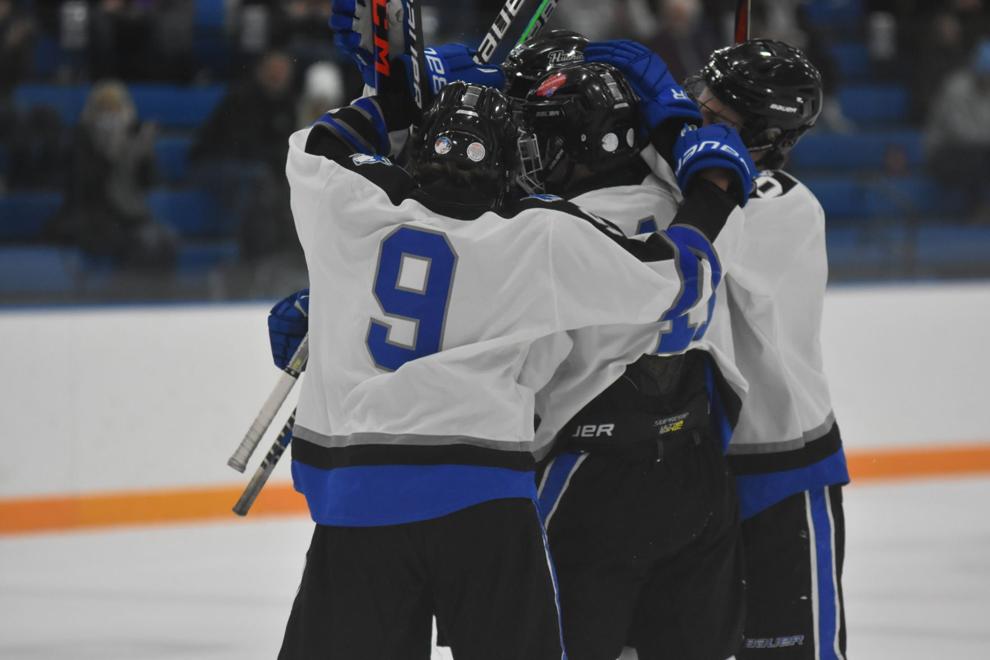 "It's the first time each of these teams have played, the first time the coaches have been able to see the teams play," Owatonna first-year coach David Fromm said. "We went with a 'Don't call a lot of penalties' because we don't have special teams, we don't have power plays and whatever time we have left, we'll just play it through."
Through three periods, Owatonna and Irondale were tied 2-2 and both benches elected for a shootout instead of the usual overtime period.
Both teams missed its first first attempt, Irondale scored on its second go before Owatonna missed for a second time. Irondale missed its third shot, allowing senior forward Ashton Hoffman to score and keep Owatonna in it.
Irondale walked away with a shootout win after making its decisive fourth attempt and Owatonna missing its fourth attempt.
Despite winning or losing, the ability to see the team on the ice and figure out what's clicking with them and what's not working is the most important thing to keep an eye on in games like these.
"For us as a coaching staff, it's huge because we don't know what we're looking at, it's a blank sheet of paper for us," Fromm said. "Me especially coming in brand new and not ever seeing this team play other than film."
Fromm said that one of the biggest takeaways from the first scrimmage game was the team needed to just improve their hockey IQ and have a better understanding when and where to be at certain times on the ice.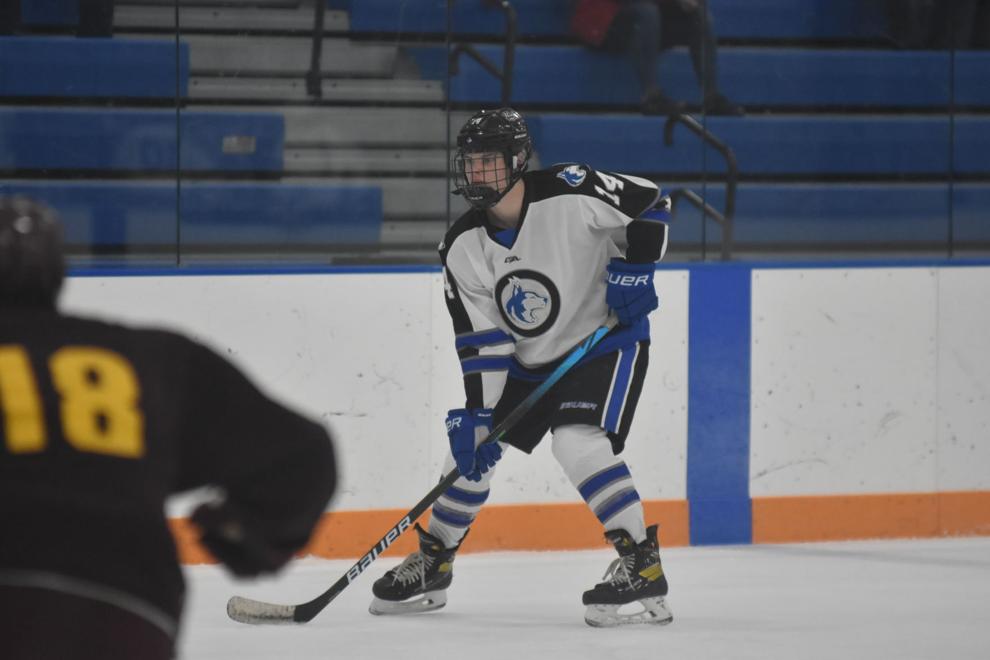 There was also some good to counteract some of the bad, with things like generating good scoring chances in Irondale's defensive zone and getting to see some of the competitiveness at different positions, especially between the pipes.
With their first game of the season still just over a week away, the scrimmages provided them a starting spot to review and learn from before the Huskies play the games that matter most.
"It speaks volumes for us to be able to go back, look at the film and start making adjustments and then know what we're going to teach them and what they're going to learn," Fromm said. "It's huge."
The Huskies have their second scrimmage game of the season Tuesday night when they travel to face Bloomington Kennedy. They'll open their regular season at home at 7 p.m. Dec. 2 when they host Minnetonka at the Steele County Four Seasons Centre.