As volleyball season comes to an end, teams often celebrate awards given out to players from conferences, coaches and teammates. The Medford volleyball team held their end of the year banquet Sunday night, and head coach Melissa Underdahl was able to share the awards with her players.
The Tigers were first honored for their work off the court as they received the Gold Academic Award for their 3,923 team grade point average.
A handful of Tigers were also honored by the Gopher Conference for their play in the 2021 season.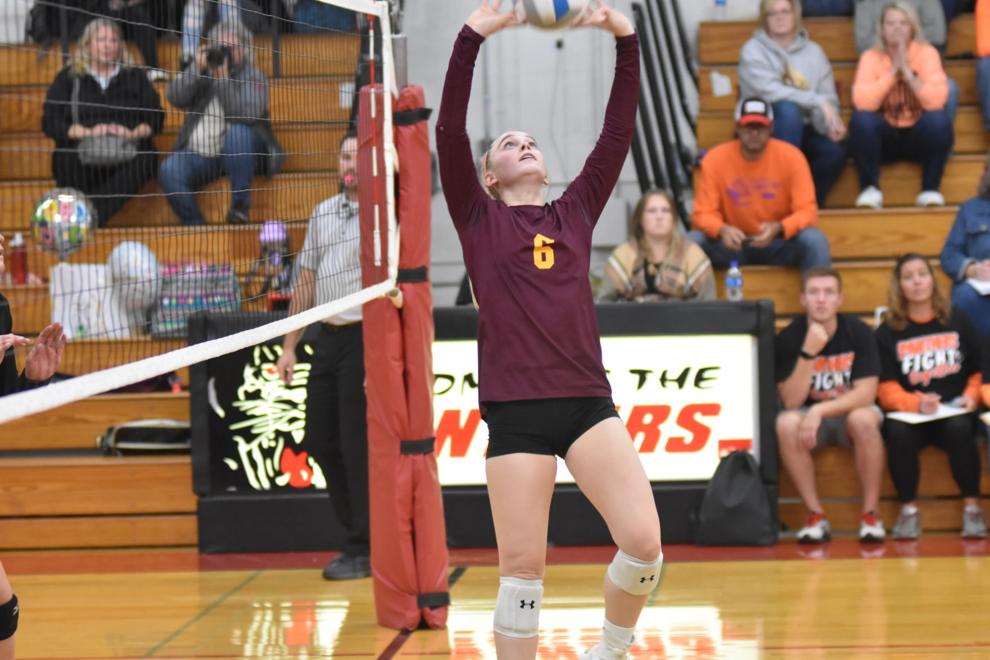 Senior middle blocker and outside hitter Isabel DeLeon was named First Team All-Conference, senior middle blocker Clara Kniefel was named Second Team All-Conference and senior setter Julia Niles was named Third Team All-Conference.
Senior outside hitter MacKenzie Kellen was named as an All-Conference Honorable Mention and senior right side hitter Hannah Schull received an All-Conference Sportsmanship Award.
The team also handed out awards that were voted on by the players.
Niles and Kniefel were named as the team's Co-MVPs thanks to Niles' 773 set assists, 166 digs and a team-leading 97.5 serve percentage and Kniefel's .403 kill percentage, 190 kills, 51 solo blocks and a team-high 38 ace serves.
DeLeon was named as the team's Offensive Player of the Year after recording a team-high 242 kills and junior libero Andrea Bock was named Defensive Player of the Year with 296 digs, six solo blocks, 12 assisted blocks and five ace blocks.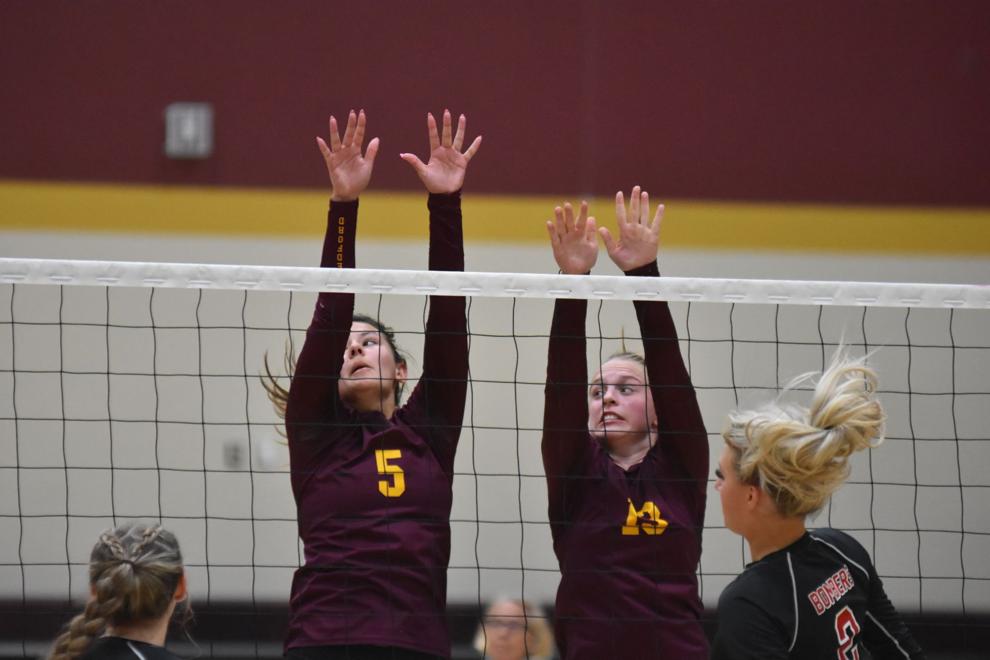 Sophomore middle blocker Annette Kniefel earned the Most Improved Player Award after stepping up and filling in against a top ranked Cannon Falls team and proved to be a reliable option off the bench for the Tigers.
Niles, Schull and Clara Kniefel were all given a Player's Award for their chemistry with everyone on the team. Niles was also awarded with Most Inspirational Player for her ability to remain positive, even when things were looking down, and Shull earned Most Spirited for the energy she brought on and off the court.
Underdahl and the Tigers also closed out the awards by honoring the senior core that helped lead the team throughout the season.
The senior class included: Nicole Harfmann, Isabel DeLeon, Isabelle Huizel, MacKenzie Kellen, Clara Kniefel, Julia Niles, Lynn Larson and Hannah Schull.