The Owatonna VFW baseball team will begin their run for a postseason title Saturday morning at Dartts Park in what is shaping up to be a perfect day for ball.
Owatonna, who is in a group alongside Albert Lea, Cannon Falls and Rochester Century, will play two games on Saturday beginning with a match against the Tigers at 10 a.m. The winner of the game will play the winner of the match the Bombers and the Panthers at 5:30 p.m. while the two losers will play at 3 p.m.
The Huskies wrapped up the regular season with a 16-9 record after winning eight of their final 10 games. They picked up their final win of the season on Thursday night in Millroy by defeating the Panthers, 11-3. Carson Krenke went 2-for-2 with a home run and a team-high three RBI.
Below are the cumulative pitching and hitting statistics for each athlete on the team, excluding those from Thursday night's win, as well as the time and locations for all games that will take place on Saturday.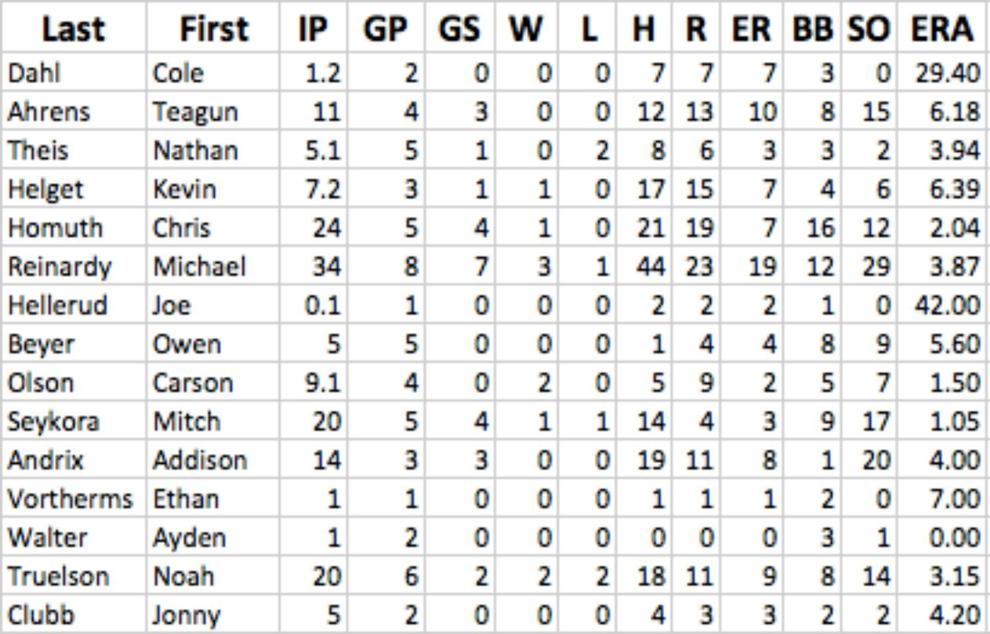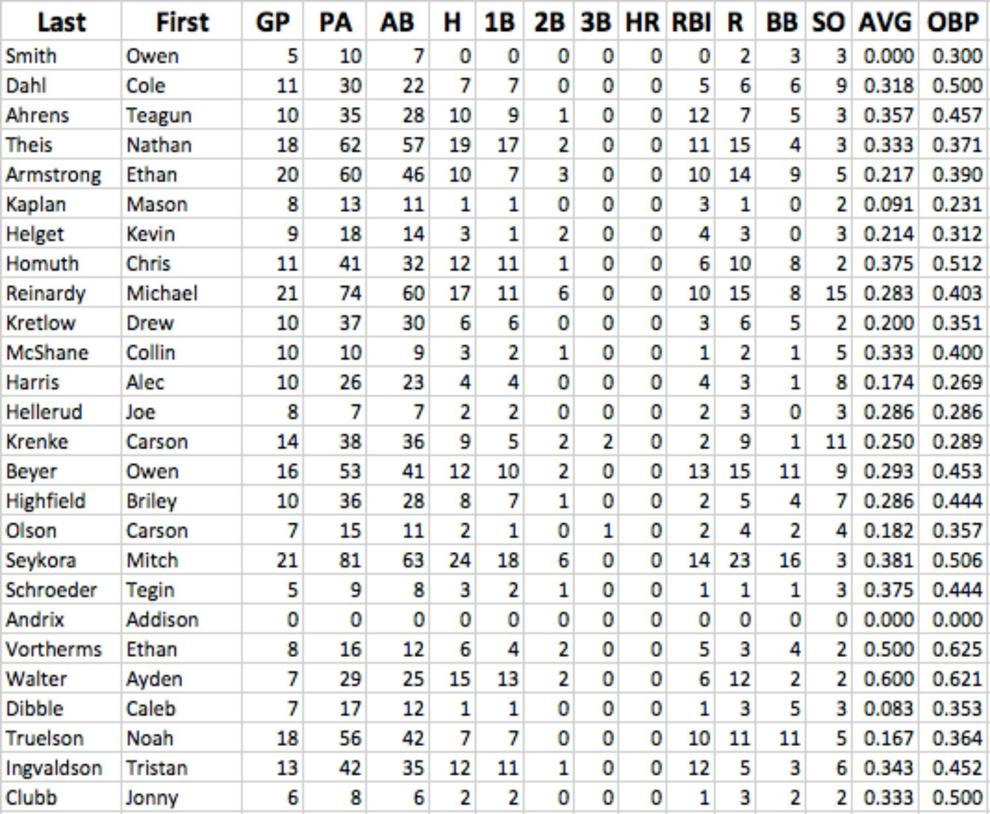 DIVISION TOURNAMENT PAIRINGS
11 a.m.: Byron vs. Waseca
1:30 p.m.: Northfield vs. Winner Game 1
4 p.m.: Loser Game 1 vs. Loser Game 2
10 a.m.: Austin vs. Faribault
12:30 p.m.: Winona vs. Spartans
3 p.m.: Loser Game 1 vs. Loser Game 2
5:30 p.m.: Winner Game 1 vs. Winner Game 2
10 a.m.: Owatonna vs. Albert Lea
12:30 p.m.: Cannon Falls vs. Panthers
3 p.m.: Loser Game 1 vs. Loser Game 2
5:30 p.m.: Winner Game 1 vs. Winner Game 2
10 a.m.: Red Wing vs. Rockets
12:30 p.m.: Stewartville vs. Knights
3 p.m.: Loser Game 1 vs. Loser Game 2
5:30 p.m.: Winner Game 1 vs. Winner Game 2