The Owatonna boys and girls hockey teams were faced with tall tasks to open up 2022 with both teams going on the road in 5-0 shutout losses. The boys went up against Class AA No. 12 Gentry Academy and the girls faced Class AA No. 8 Lakeville South.
Both teams struggled to produce offense, especially on the power play with a combined 0-for-11 performance. In both games, the Huskies allowed at least one shorthanded goal.
The girls were able to put up a strong fight against the Cougars, with a pair of early power-play opportunities that led to an 11-3 shot advantage in the first period.
Even though the final total of shots on goal were nearly identical at 26-24 in the favor of the Cougars, they were able to capitalize on more opportunities than the Huskies.
Senior goaltender Ava Wolfe got the start and recorded 21 saves on the 26 shots that she faced for an .808 save percentage.
On the boys end, shots were few and far between in a game filled with penalties. As a team, Owatonna recorded eight total shots.
The Huskies and the Stars combined for 14 infractions for a total of 31 penalty minutes. Despite the 14 combined power plays, no power play goals were scored by either side.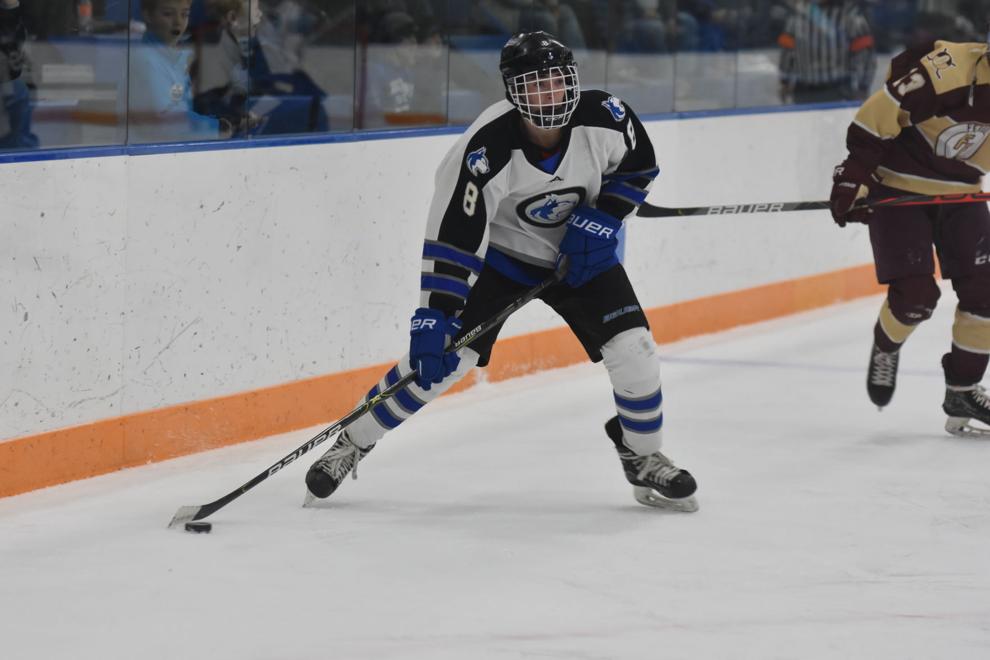 Gentry Academy scored twice shorthanded and besides that, it recorded two even-strength goals in the first period and one in the third period.
Senior goaltender Sam Pfieffer started in net for Owatonna and stopped 43 of 48 shots he faced.
Across Class A and Class AA hockey, the boys' game against Gentry Academy marked their fifth game against a ranked opponent, which includes Minnetonka (Class AA No. 9), Duluth Denfeld (Class A No. 6), Fergus Falls (Class A No. 7) and Mankato East (Class A No. 19).
The girls have gone up against four other ranked teams that includes Rosemount (Class. AA No. 4), Rogers (Class AA No. 7), Blake (Class AA No. 14) and Mankato East (Class A No. 20).
The boys and girls will return to the ice Thursday night when the girls return to the Four Seasons Centre to host Rochester Mayo and the boys hit the road again to face Rochester Mayo at the Graham Arena Complex.