Any lingering doubts about the Owatonna boys lacrosse team's standing in the Big 9 Conference were definitively put to rest Monday night as the Huskies unleashed an offensive deluge the likes of which are rarely seen.
Owatonna defeated Rochester Century, 21-0, to improve to 4-0 overall and 3-0 in conference play and bringing their total goals scored to 54 on the young season.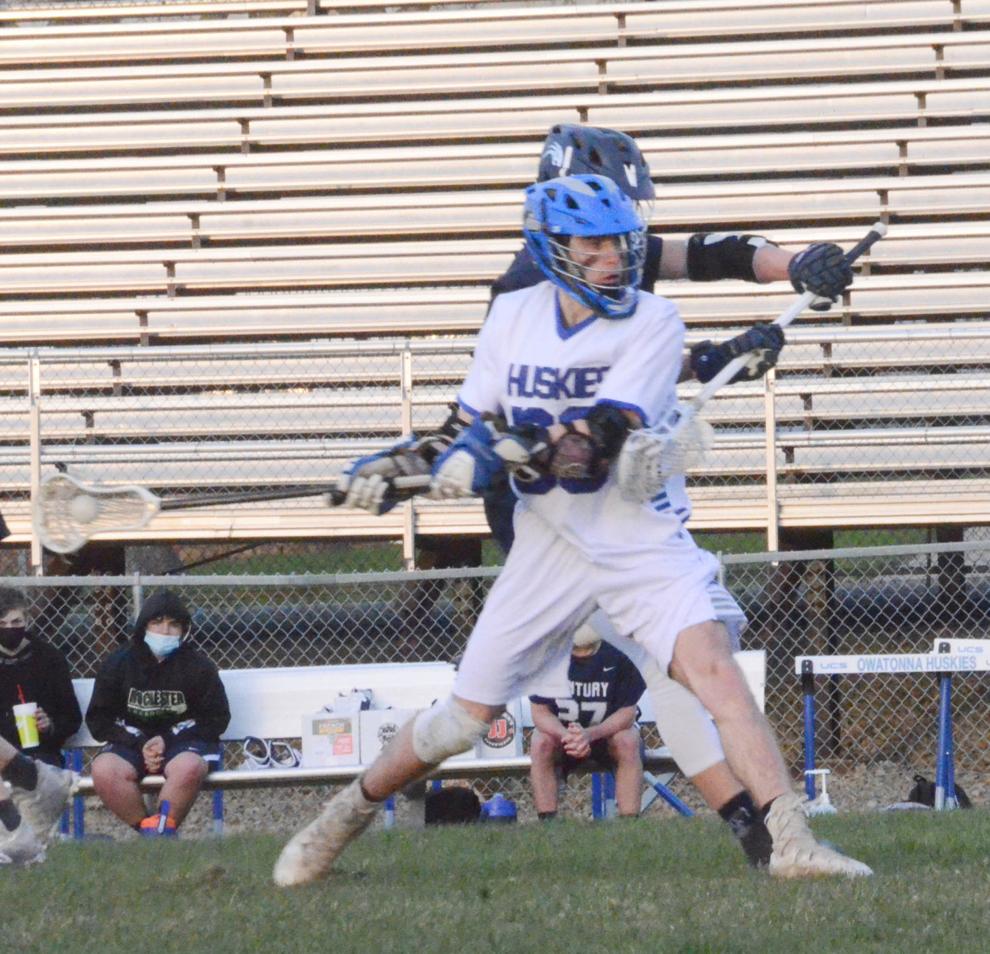 "It's just fun to watch. This is probably one of the best offensive games that I've been a part of," Huskies coach Scott Seykora said after the game. "It's fun when you can get a bunch of guys together that have played awhile. Caleb Belting, Preston Meier, Zach Kirsch, those guys are pretty lethal when they touch the ball. They're good at dodging. Our fast break worked really well tonight and dodging and drawing slides and finding open guys. It was a fun game."
Belting (6), Meier (4) and Kirsch (7) led the Owatonna onslaught, combining for 17 of the team's goals and scoring 25 points as a trio. Beckett Seykora picked up three assists while Lucus Jenson, Dom Valento, Tate Gfrerer and Fletcher Schulz all added goals. Goalie Korban Stricklin stopped all four of the Panthers' shots on goal.
The tremendous triumvirate of Belting, Meier and Kirsch have had their way with opponents thus far this season, accounting for 60 of Owatonna's 91 points and having scooped up a combined 94 ground balls. Their ability to limit turnovers and push the pace of play has kept opponents on their heels for nearly every second of the team's 192 minutes played.
The Huskies once again excelled in all aspects of the game, particularly controlling possession of the ball. As a team, Owatonna won 19 of the game's 23 faceoffs and picked up 67 ground balls. Seykora attributes his team's proficiency at grabbing ground balls to their practice field.
"Our practice field isn't very smooth and I attest that that's why we're good at ground balls. We're used to picking it up in, basically, a really bumpy, grass field," Seykora said with a hearty laugh.
Owatonna returns to the field on Saturday in a match with Bloomington Kennedy. The opening faceoff will take place at approximately 12 p.m. at Kennedy High School.