Prepare your thumbs, because a new business is in town, and it's one of the more unique ones, as it travels and appeals to kids and adults of all ages.
2U Entertainment is a mobile gaming business that officially opened in March of this year after Owner Tamara Hoy learned of a similar company out of Rochester.
"The business in Rochester was for sale at the time we learned about it, and we considered buying it, but that didn't work out," Hoy said. "So we ended up creating our own business with a similar model to bring to the Owatonna area and beyond."
Living in the area with young children, Hoy and her husband were well aware of how limited party venues and activities are for kids without having to travel a ways outside of town. They wanted to create something that could keep kids and adults entertained for a variety of celebrations and as an added bonus, they travel to you.
"We can bring the trailer almost anywhere as long as we have about 60 feet of space," Hoy laughed. "We have more than 100 game options as well as yard games available upon request."
Inside the trailer is a bench with several tv's lining the opposite side to accommodate several gamers for independent play or multiplayer.
With six Xboxes, four Playstations, four Nintendo Switches and two Oculus Virtual Reality sets, several people are able to play at once. They also offer nearly 150 games with ratings from Everyone to Mature and they have the ability to restrict content and game choices for younger players.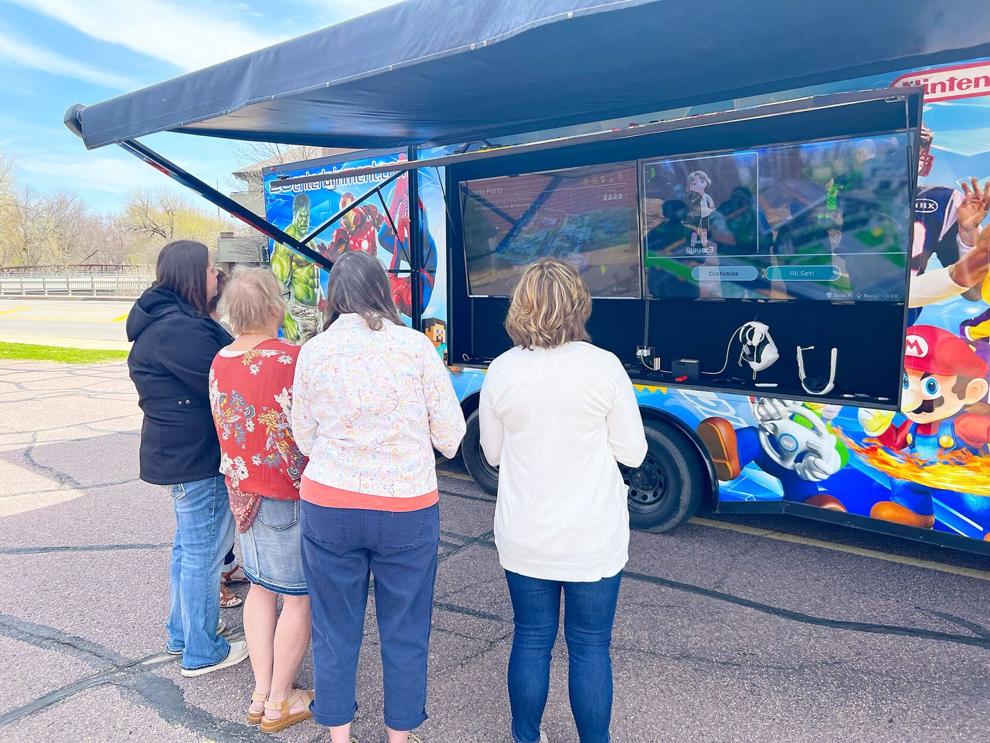 "We wanted to make sure there was something for everyone," Hoy said. "Video gaming is so prevalent in every age group."
Inside the trailer, they have heating and air conditioning so no matter the time of year, or occasion, players are able to enjoy what they have to offer.
Last week the trailer made an appearance outside of the Owatonna Area Chamber of Commerce and Tourism. Hoy said up until recently, with the unsavory weather conditions, getting out and promoting the new business has been somewhat difficult.
"It was great to have the gaming center outside of the chamber," Hoy said. "We had a ton of inquiries that afternoon. Brad noticed how many cars would hit their brakes as they drove by to turn the corner which was really entertaining. It was really good to get so much exposure."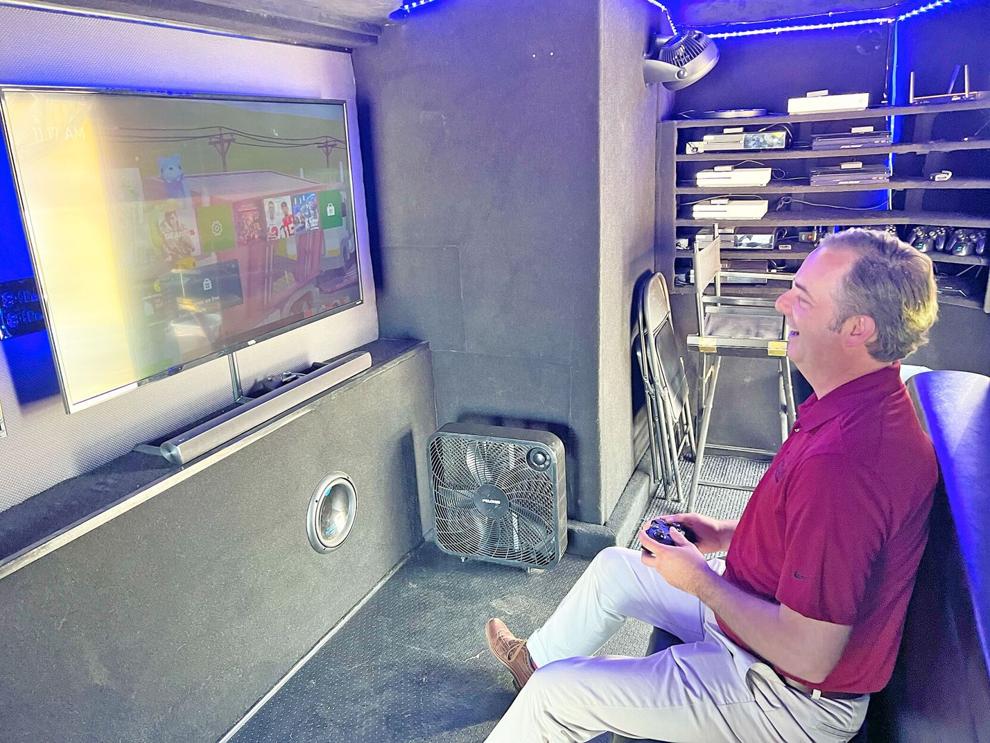 Chamber President Brad Meier said this is a unique business for Owatonna and will be able to offer an additional entertainment option for the community. Brad Fischer, membership manager for the chamber echoed Meier's comments and added he was excited to receive an official application from 2U Entertainment to join the likes of many local businesses as a member.
"It was really cool that they were able to bring the trailer right out in front," Fischer said. "I think it's safe to say we will see the trailer at some Chamber events this summer."
Along with doing private events, Hoy said they are also available for community events and plan to have their gaming theater present for a handful of local events including the Blooming Prairie Fourth of July celebration and HogFest in Claremont in August.