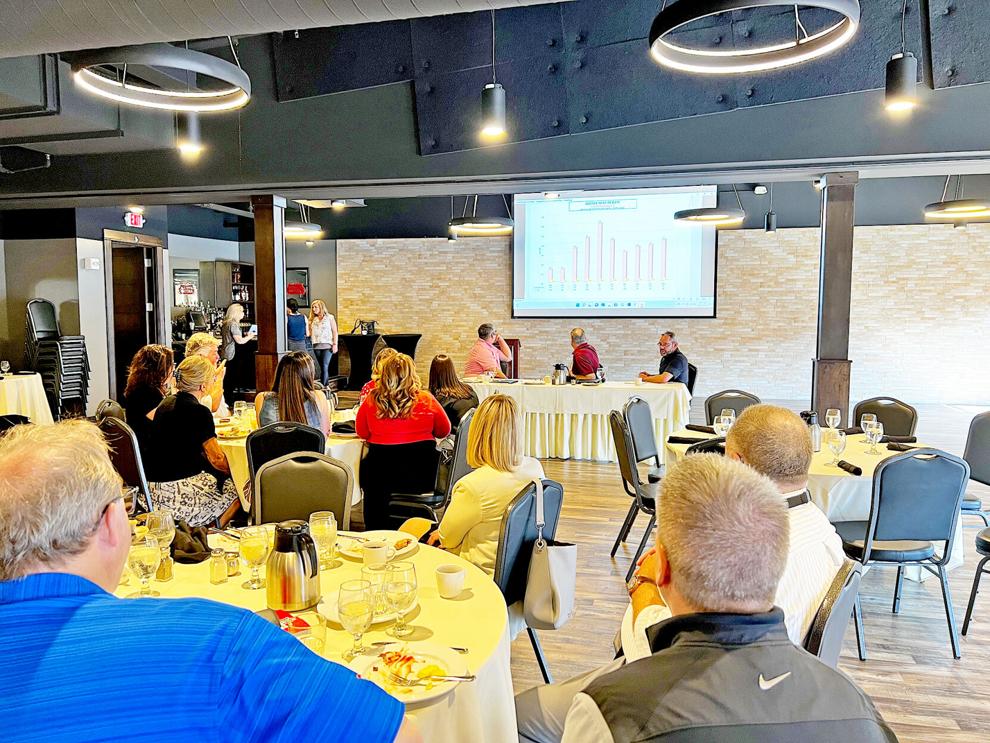 Local lenders and realtors gathered at Torey's Thursday morning for an Eggs n' Economics event. The brunch and presentation was an update to help educate and discuss the current housing situation and outlook for Owatonna.
Three panelists were present, including Troy Klecker, Greg Kruschke and Eric Brownlow. Ryan Gillespie, mortgage broker with Bremer Bank, facilitated the meeting and opened by explaining that she and the panel felt it was important to find a way to bring everyone together to share some valuable information and allow for questions to be posed.
Brownlow, who is the chief executive officer and government affairs director of Southeast Minnesota Realtors, said, in the Owatonna area, market trends began to plummet after the shutdown in 2020 due to the COVID-19 pandemic.
"We're seeing homes on the market selling in an average of 23 days," Brownlow said. "There's been a pretty steady decline in this since 2013, and the median selling prices are also jumping."
The trends in the market seen locally are on par with state and national trends, according to Brownlow.
One guest brought the common concern of overbuilding apartments to the panel. In the last few years, apartment buildings have skyrocketed in Owatonna.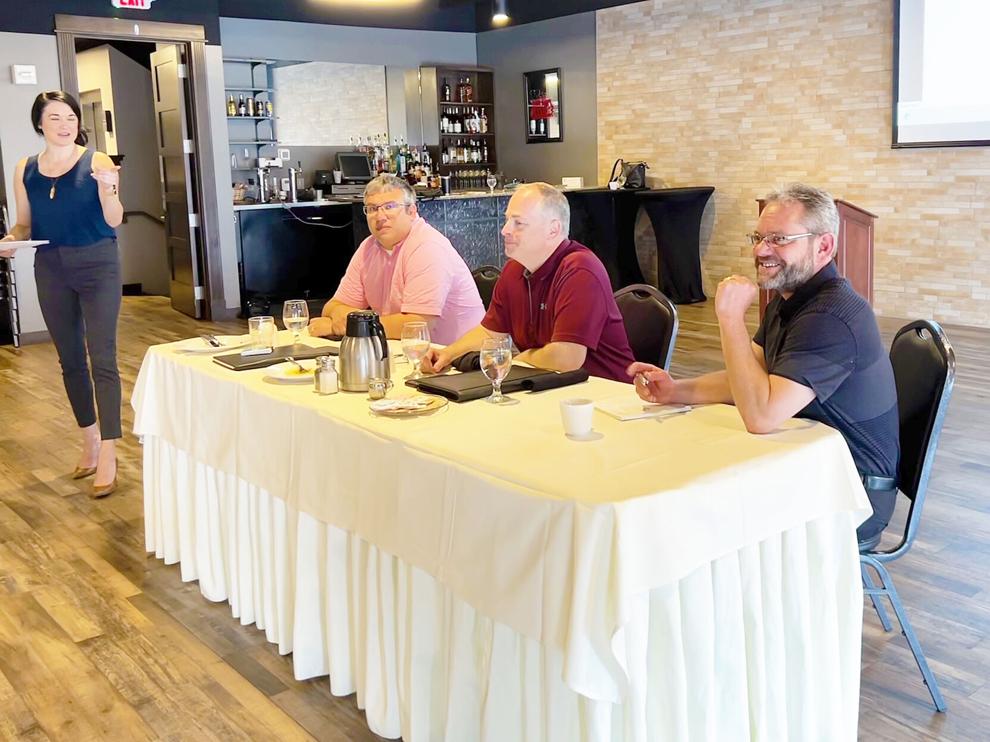 Klecker, city development director, said, by and large, Owatonna is under-served.
"During the recession, we had no construction of apartments at all and very few for many years, other than in 2016," Klecker said. "That is when the Gateway apartments were built, and they were the first we'd had in several years."
Kruschke, city development manager, was quick to point out that approximately every three years a study is conducted to assess the housing needs of the community. The last study was conducted in June 2020. The study found Owatonna was in dire need of senior housing, as well as a need for approximately 400 apartment or multi-family units in the next three years.
"Even with the 276 we're doing now, we are not at the number forecasted is needed," Kruschke said. "Developers play a huge role in that side of things and looking at that study is a good way to see where your housing needs come in."
Another concern addressed was the lack of housing, which could contribute to the lack of workforce the city is experiencing. Klecker and Kruschke said the city has been partnering and reaching out to developers for some time to "sell Owatonna."
"We're all in this together at the end of the day, so what do we do to get over this?" Knushke asked. "We have several advantages as we go forward in the development process."
He highlighted that, in the Twin Cities area, it is taking months, if not years, to get to the point of breaking ground on new homes or apartment complexes, and there is a lack of raw land to achieve this. Along with the steadily rising costs of materials and supply chain shortages, time is of the essence, and it is something that area is struggling with. However, in Owatonna, Kruschke said accessing permits and proper documents can be approved in three to five months.
He also said that, as of a few days ago, there are 136 lots available in the city ready for development.
"The big push in the last two months has been reaching out to developers and talking to landowners in town that could be put into production." Kruschke said.
He also said the city was approached by representatives from the Livability website. The website highlights small and mid sized cities they consider great places to live. The website includes stories, photos, videos exploring and explaining many aspects of the chosen community and ranks cities accordingly. The website has dubbed Owatonna as one of Minnesota's "best-kept secrets"
"We were approached by Livability to be a Minnesota sponsored city," Kruschke said. "While working with them, we ventured into a three-year deal to blast Owatonna nationwide. We've gotten hundreds of impressions through their SEO (search engine optimization)."
Klecker said there is a desire for people to move and join the community of Owatonna.
"People want to live here," Klecker said. "They know what we have to offer, we just need to take the steps to ensure they're able to join our community."
The planning committee intends to continue holding these events, focusing on topics of great value to local realtors, lenders, builders and other laborers applicable to these fields.