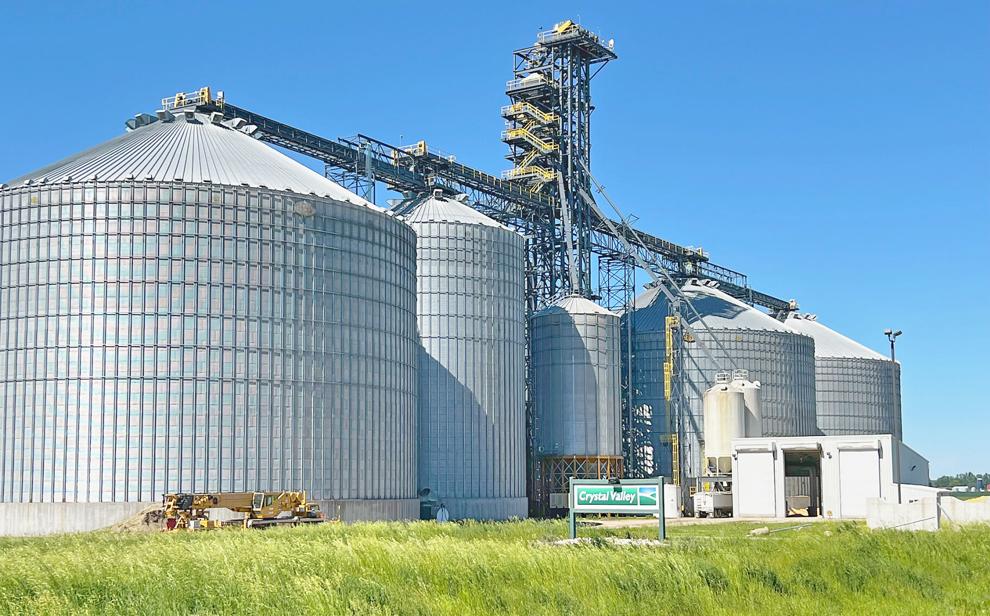 A Pemberton man has died after he got stuck in a grain bin at Crystal Valley Cooperative in Hope.
Paul Jasper Frantum, 36, a co-op employee, was pronounced dead at the scene. The Steele County Sheriff's Office is still investigating the incident.
According to Crystal Valley, Frantum became fully engulfed in a grain bin Thursday night while loading a train. Emergency services were called at approximately 9:15 p.m., and rescue efforts began as soon as they arrived.
Responding units were the SCSO, Ellendale Fire Department, Owatonna Fire Department, Waseca Fire Department, New Richland Fire Department, Blooming Prairie Fire Department, Mayo Clinic Ambulance, North Air Care and the Steele County Coroner's Office.
The terminal in Hope remained closed Friday.
Crystal Valley currently employs 260 full-time employees and operates in 16 locations. The grain shuttle terminal in Hope opened in 2014.
According to the 2020 summary of U.S. Agricultural Confined Space-Related Injuries and Fatalities, a report put together by Purdue University, Minnesota is one of four states that have historically recorded the most grain entrapment cases. In 2020, the most recent data available, there were four documented grain entrapments in the state.