After a long 18 months of keeping the public up to date with the ongoing COVID-19 pandemic, Steele County's Public Health director received the recognition her boss said she more than deserves.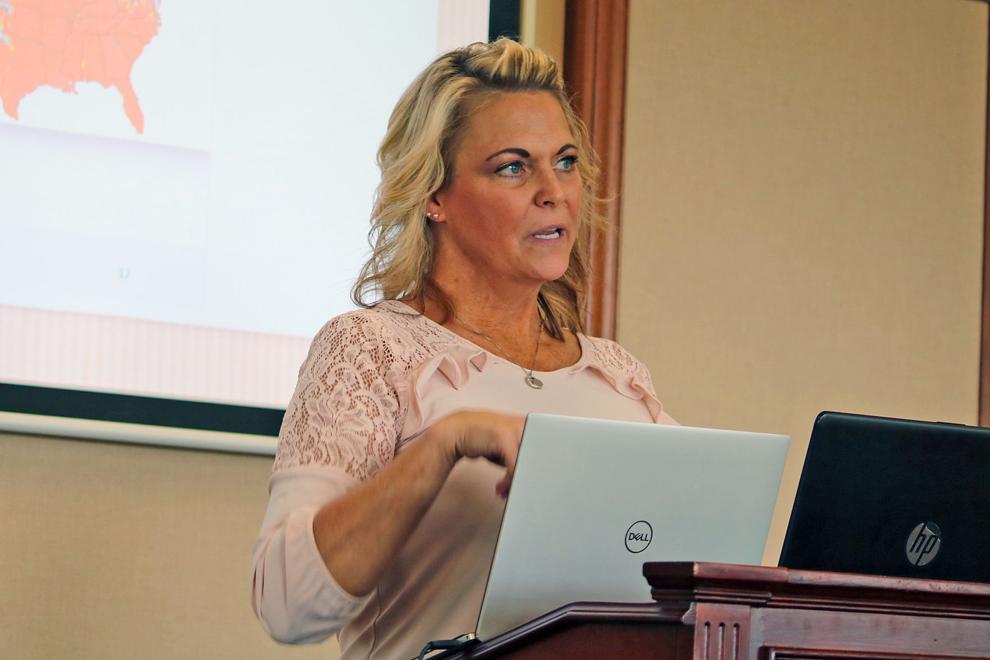 Amy Caron, director of Steele County Public Health, was named as a top three finalist for the "Outstanding Contributions for Public Health Education" award from the Minnesota Society for Public Health Education (MN SOPHE). Abby Tricker, of Rochester, was named the recipient on Wednesday, but Caron was recognized for her honorable dedication to educating the community throughout the pandemic.
"This year, we wanted to shine a light on those who have made significant health impacts on the communities they serve whilst navigating the pandemic," said Liz Heimer, MN SOPHE awards chair. "There was stiff competition this year for nominees. Amy's commitment to serving Steele County is inspiring to all of those who work to improve community health."
Unsurprised by Caron's recognition is Steele County Administrator Scott Golberg, who admitted it was hard to know where to begin when asked what Caron has done for the county over the last 18 months. In short, Golberg said "outstanding" is simply an understatement.
"What comes to mind for me is the dedication, the commitment and the perseverance — as well as her positive attitude — that Amy has had throughout this whole long, drawn out pandemic," Golberg said, adding that the pandemic meant a lot of extra hours in uncharted waters for Caron, who is the director of Public Health for both Steele and Dodge counties. "She did it, and she did it all with a smile on her face."
The recognition is slightly bitter sweet, as Caron announced earlier this month that she had accepted a new job in the private, nonprofit sector. Her last day with Steele County is Nov. 11.
Golberg said, on behalf of the entire county, that he is happy for Caron and wishes her the best, but it is hard to imagine moving forward without her at the helm of the emergency response to the ongoing pandemic.
"She was the face of this whole emergency for the public," Golberg said, noting she did a number of important pieces of community outreach from weekly update videos to contact tracing to partnering with businesses and schools. "There are so many outreach efforts that I think really touched so many people … And she is still working hard to make sure the transition is as smooth as possible, taking care of all the housekeeping and loose ends. Because that's just who she is."
Caron was nominated by Karen Hale, of Owatonna, who said in her nomination that Caron was "proactive and visible" in southern Minnesota through her weekly video updates.
The Minnesota Society for Public Health Education is a nonprofit organization whose mission is to provide leadership to the profession of health education and health promotion, and to promote communities' health. This year's award criteria were based off the nominee's demonstration of leadership to public health education, impact on the health of the "community" they serve (city, town, business, school), innovative program design, implementation or evaluation of public health education, and advocacy for policy change or for the profession. Anyone who has made major contributions to public health education in Minnesota is eligible to receive the award.