Cookies are a big deal for Girl Scouts. In fact, they're a big deal for anyone who enjoys snacking on Thin Mints, Peanut Butter Patties or Caramel deLites.
Jessica Gillen, manager for the Faribault and Medford Service Unit and cookie manager for Troop 27310, said volunteer training for cookie sales begins in late fall/early winter, and the season kicks off with a Cookie Rally to "pump up the girls." She meets with Scouts several times to teach them about the different cookies, rules and safety, and how to pitch the distinctly all-American treat.
Gillen listed the five main skills Girl Scouts learn from the program: setting goals, decision making, money management, people skills and business ethics.
This year, the Girl Scouts are learning a whole new skill set by navigating COVID-19. About halfway through their six-week sales period, door-to-door sales had to stop.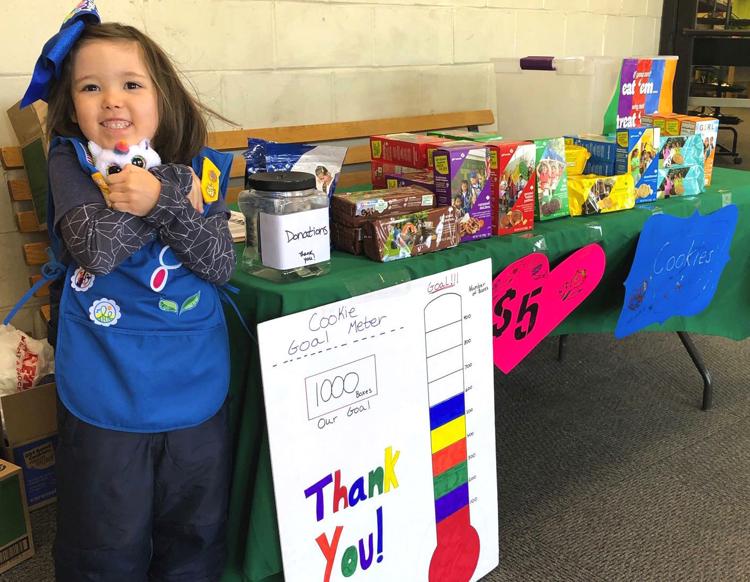 "We're all sad that the season had to end early, but we completely understand it," said Gillen. "It's mostly sad that girls set goals and can't achieve them now."
However, there's a silver lining to the unprecedented conflict. Girl Scout councils throughout the nation established a program called Cookies for a Cause, a way for Girl Scouts to continue their sales virtually.
Cookies for a Cause purchases support partner organizations, such as healthcare workers, first responders, military support organizations and workers providing food to students and families in need. Customers may also purchase cookies for themselves. Rather than sending out young girls to deliver the cookies, Girl Scouts is working with a vendor.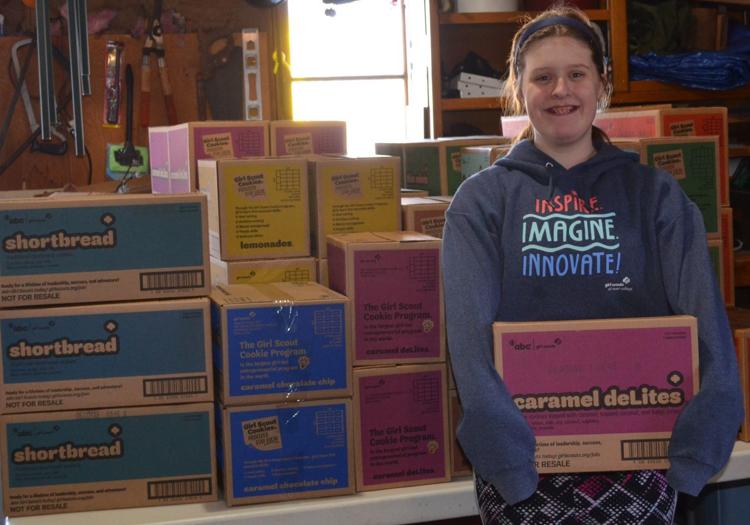 "I am very happy that our council, Girl Scout River Valleys, has set up the Cookies for a Cause program," said Gillen. "Girl Scouts isn't just about selling cookies — we're supporting our communities, making the world a better place, and Cookies for a Cause is just one example of how we can do that, even when we're all stuck at home!"
Tish Bolger, CEO of Girl Scouts River Valleys, which covers much of southern Minnesota, said the Cookies for a Cause website has picked up "quite a bit of traffic" since the program launched at the end of March. Bolger considers the circumstances a unique learning opportunity for Girl Scouts, who act as small business owners when they sell their cookies.
"Girls had set out to meet these amazing cookie goals," said Bolger. "Because of having to stop it, there were thousands of girls learning how to pivot when a small business is impacted."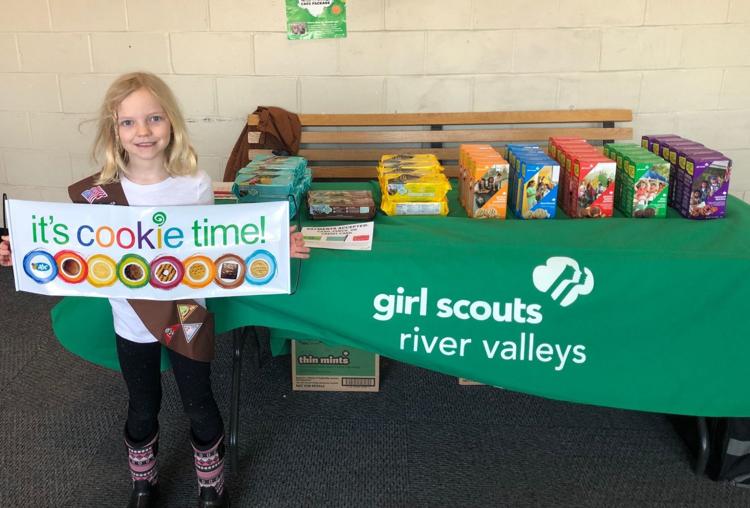 No girls will bear a financial burden as a result of the COVID-19 circumstances, said Bolger. The organization will take back any remaining inventory the girls have at the end of the season, but they continue to find creative ways to move their business to an online format. All cookie proceeds stay local, funding Girl Scouts activities and programs, and all the camps and financial aid is subsidized by cookie sales as well.
"We sell 3.5 to 4 million packages of cookies, and there's an amazing army of parents and volunteers that ensure that can happen, and they're supporting Cookies for a Cause and making sure girls stay engaged," said Bolger. "…There's just no way we're able to do what we do without the core of volunteers we have."
Badge work also continues for Girl Scouts during the novel coronavirus pandemic. Girls can register for free online events and engage in activities at home to earn badges. Volunteers and staff lead virtual sessions, and whenever it's safe for girls to leave their homes again, they can pick up their badges.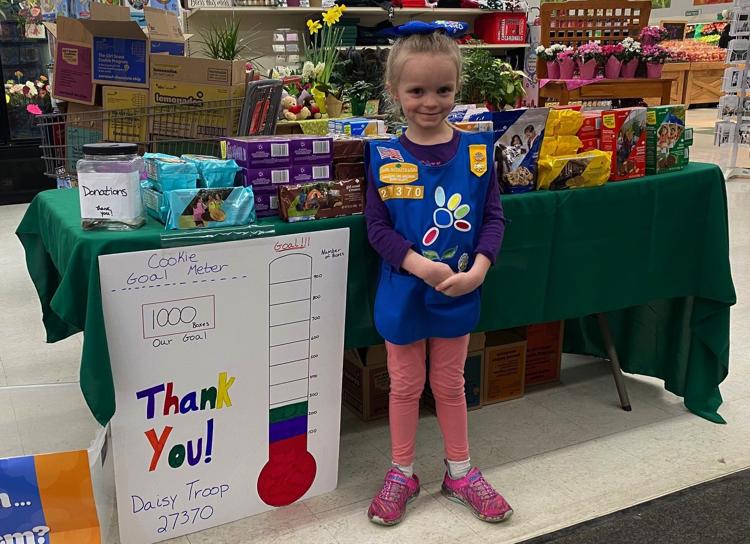 "Girl Scouts is not canceled," said Bolger. "We're really fortunate we can still provide emotional support with families and show up through community service projects."
Bolger has received pictures of Girl Scouts applying their creative skills in new ways during the pandemic. She mentioned one girl who put sidewalk chalk in plastic baggies and hung them from the clothesline in her yard. On a sign, she encouraged pedestrians to take a bag and use the chalk to "brighten the world."
Other girls have found comfort in Girl Scouts during these uncertain times. One parent told Bolger her daughter wore her Girl Scouts vest to bed, over her pajamas, because it made her feel brave.
Focusing on the positives, Bolger said, "What [the girls are] learning, as far as that resiliency and being able to refocus — those are skills they'll take with them all the way into the future."