Since an early age artist Gail Speckmann has incorporated color into her world.
The Plymouth-based watercolor artist and poet has some of her work at the Owatonna Hospital as part of the Healing Arts Exhibition. A variety of pieces are in the exhibition including watercolor paintings of birds, landscapes, bodies of water, trees and gardens among other mostly outdoor related subjects. Most pieces are paired with a related poem written by Speckmann.
The pieces were originally up for the Winter-Spring show, but due to the pandemic the work will stay up through October so more people have a chance to view them.
"The poems that I wrote, I hoped would be uplifting to people," Speckmann said.
Many of her paintings are inspired by her love of the outdoors.
"I like the rhythms of the land and the trees," Speckmann said. "That's a big part of my inspiration, is the movement and the energy that shows up in life, whether it's plants or animals or whether it's the land and trees."
Speckmann also draws inspiration from her travels, including the several European tours she has led.
"I have taken many many photos through the years, photography is a big part of my work too," she said.
Sometimes she will pull elements from multiple photos to design the layout of her next painting, rather than strictly working from one reference photo.
Speckmann says her 60 years of participating in choir has helped develop her poetry. She compares song lyrics to poetry. While looking at something visual like a picture or a painting, Speckmann says the words for her poetry just come naturally.
"If I just meditate the poem will just kind of start flowing through me," she said.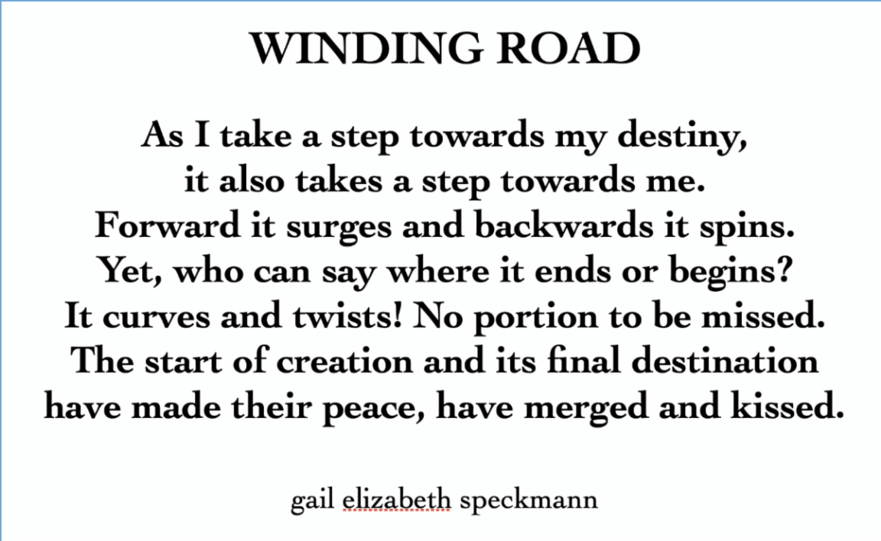 For Speckmann, it is important to have equal parts playfulness and structure when painting. She says a piece can begin playful, but then should be pulled together at the end to give it some direction. Alternatively, she can start the piece off with a plan, but then give herself some freedom to play.
"I feel like each painting has to have what one might call 'work' in it and one might call 'play,'" Speckmann said.
She begins her painting by first breaking down her plan. Initially, she starts out with a drawing. From there she works on her value plan or where she wants her light sections, mid-value sections and dark sections to be placed. She takes notes of the value locations for later reference. It gives her an idea of where she wants to head with a painting rather than just working with the drawing. Once she has determined where she wants the values to go she assigns colors to the values by doing a color study.
"It would be kind of like different parts of an orchestra practicing their parts," she said. The focus begins on the drawing, then the values and finally the colors.
"And then when you are doing the actually painting you're kind of pulling it all together," she said.
This method makes the end product proves exciting because she finally gets to see what all the parts look like together.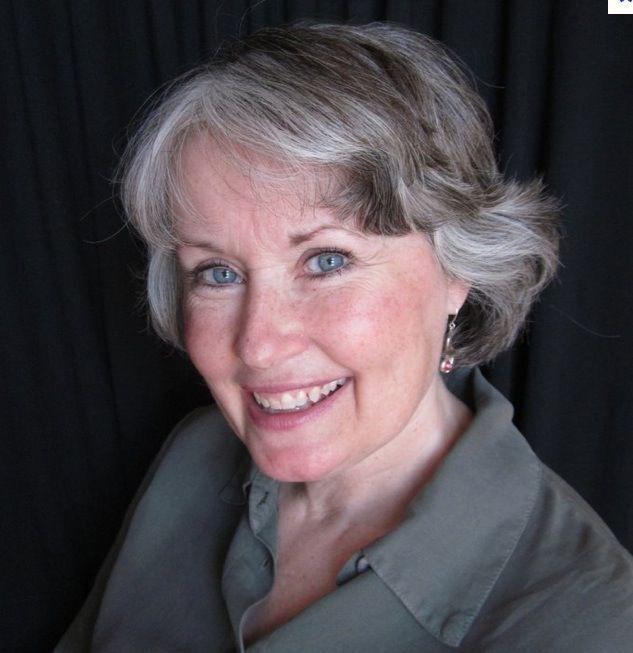 Through her many years of creating art she has learned that there is beauty everywhere.
"If you can just detach from your judgement about what's beautiful and what's not, you can find color and texture and rhythm," she said.
She is able to find beauty in the seemingly mundane and has grown to appreciate life in every form.
"I like (creating art) because it feels like it comes from beyond me," she said. "I feel like I am participating in something larger than myself and that feeling is such a beautiful connection to greater life."