Beyond the Yellow Ribbon members are beyond words when it comes to the level of support the Faribault and Owatonna communities showed for a recent care package drive.
In September, the local chapters asked community members for donations to support soldiers from the Second Battalion, 135th Infantry deployed to the Horn of Africa. Chapter leaders specifically sought items like toiletries, protein drinks or packets ,and gym equipment to ship to the troops.
"…I was very proud of our community and everyone who chipped in to make this happen," said Rice County Sheriff Troy Dunn, who collected donations in Faribault for the groups' first-ever drive. "It makes me feel good to know if the need arises in the future, the community is going to be there again. It shows people truly care and appreciate the work the military is doing, even in other countries, to protect our country and promote the peace."
The two chapters together received over 50 energy drinks and another 1,000 drink mix packets, over 950 toothbrushes, about 110 tubes of toothpaste, 900 disposable razors and about 40 athletic bands or other exercise equipment. They also received other miscellaneous items like lip balm, floss and shaving cream.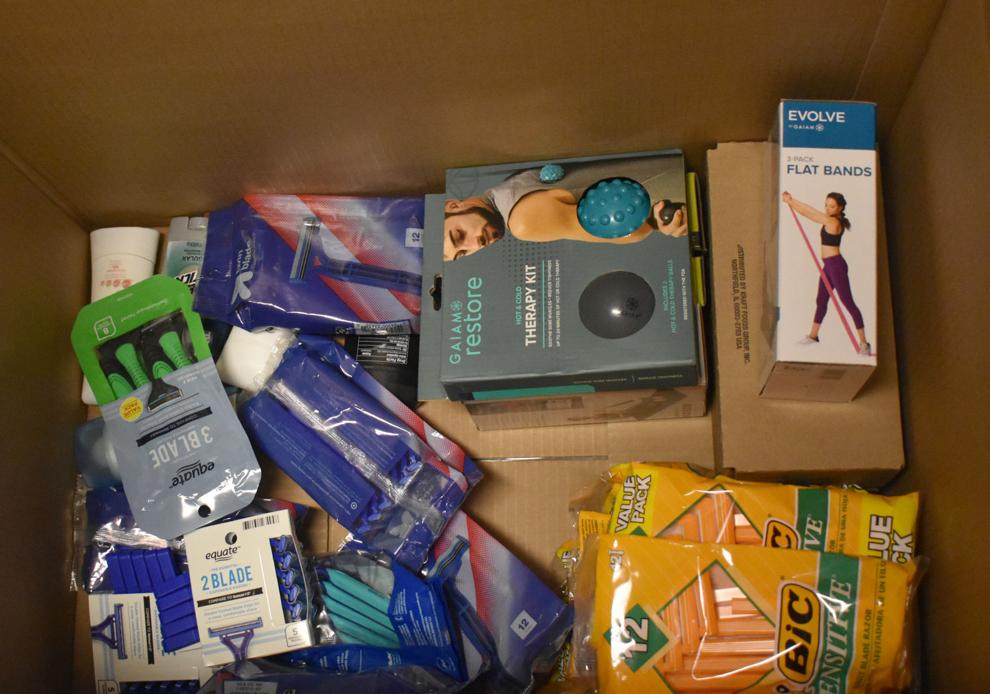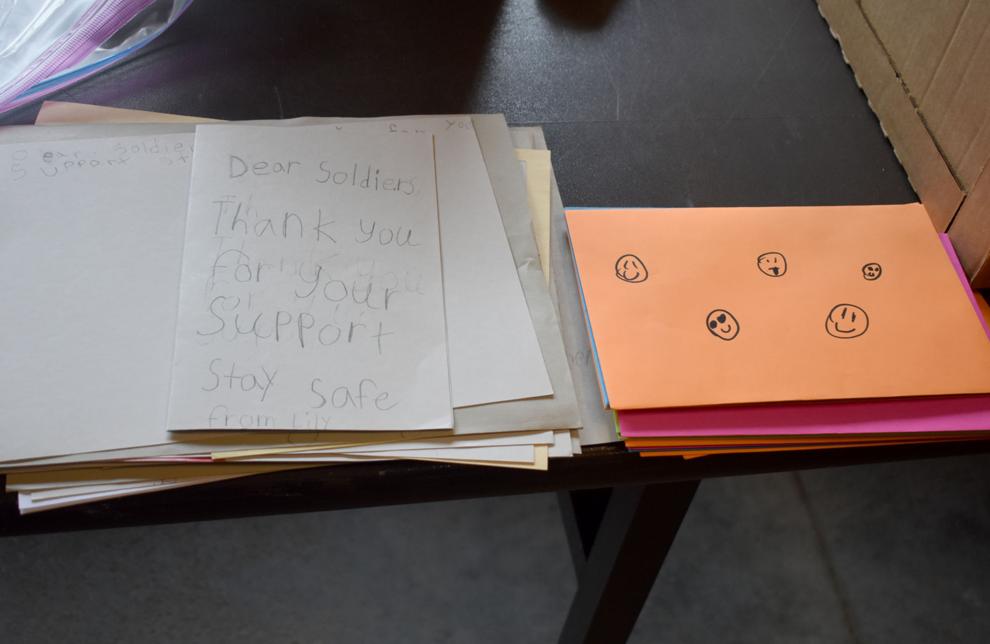 The chapters combined to raised around $2,500 to purchase other items and pay for shipping. Many area businesses and organizations contributed cash donations or gift cards to the cause, but Dunn can't count the number of individual donations because many dropped off items in the lobby. Even when collecting donations wasn't on his mind, like when he stopped at the Morristown Community Center to chat with the Morristown Coffee Club members, someone caught him off guard by handing him a $100 bill on behalf of the club.
Both adults and school students gathered Friday morning in the Faribault Armory garage to sort the items and package the boxes for shipment. Sarah Frazier, Owatonna Beyond the Yellow Ribbon chair, will ship the six boxes to Africa.
Diane and Kevin Thompson previously helped with the annual veterans' Thanksgiving meal through Jennie-O-Turkey Store, where they work. To show their support in a different way, they volunteered to help package the boxes for the troops.
"My husband and I enjoy supporting our troops and police force because in today's society neither is appreciated very much, and my husband is a vet," Diane said.
The youngest volunteer at the armory, 11-year-old Olivia Fisher, attends Faribault Middle School.
"Something that inspired me to volunteer here is that I just like to help people in any way that I can because I like doing good deeds," Fisher said.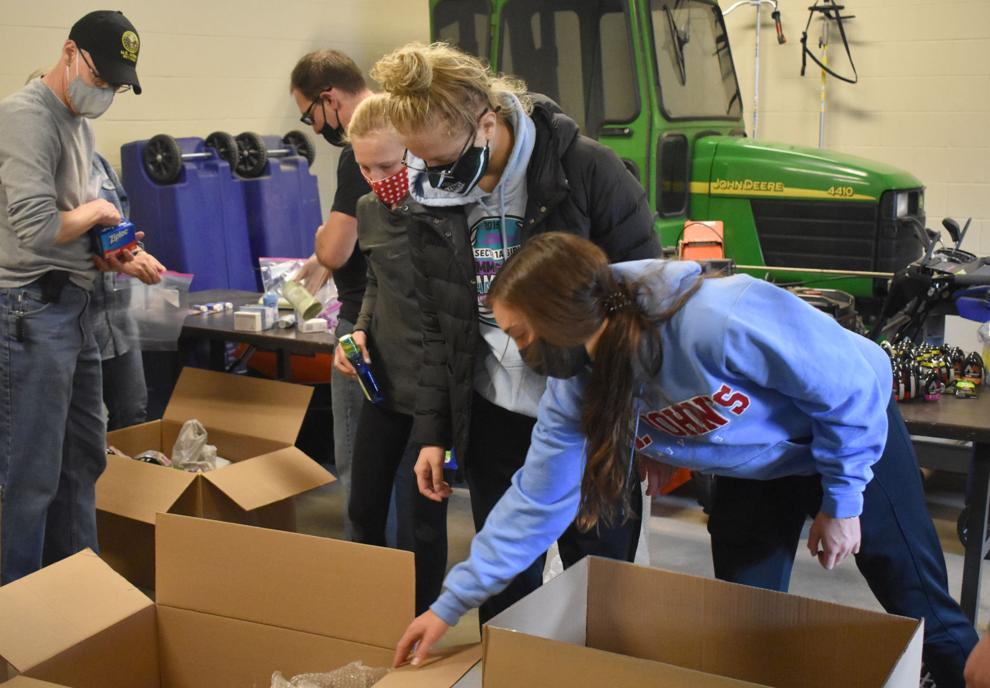 Bethlehem Academy seniors Jarrett Malecha, Brianna Radatz and Verity Wray-Raabolle also took time out of their day to help package boxes.
"Our teachers told us there was a service opportunity, and we had some free time," Malecha said. "It's kind of what's taught at our school and in our families, to serve others."
Added Radatz: "My brother-in-law is in the National Guard and stationed out of Faribault, so that's the main reason I volunteered."
Said Wray-Raabolle: "I think that it's awesome to have an opportunity locally to help people who are far away. A little thing like this could make their week."