In an era when stage performances are far and few between, the Benson Family Singers can be found singing where it all began — in the kitchen.
Peter and Rachelle Benson began performing together with their children about 10 years ago, but before taking their act on the road, they made home videos. They started out performing in the style of a barbershop quartet and branched into bluegrass, a capella and gospel over the years, performing at hundreds of venues and touring around the country.
Before COVID-19 hit, the family of seven toured the first three months of 2020 in Arizona, Texas and Florida. But with many large group gatherings being cancelled, Benson fans have likely seen the family more frequently on YouTube and TikTok than on stage.
The Bensons began posting YouTube shorts under the title "Kords in the Kitchen" a couple of years ago, harmonizing from their Faribault home. In one of their most widely-viewed videos, "SKOL Vikings," Peter and sons David, Aaron and Luke form a barbershop quartet as they cheer on the Minnesota football team. At the end of the video, the two youngest Bensons, Paul and Keziah, do their own short cheer.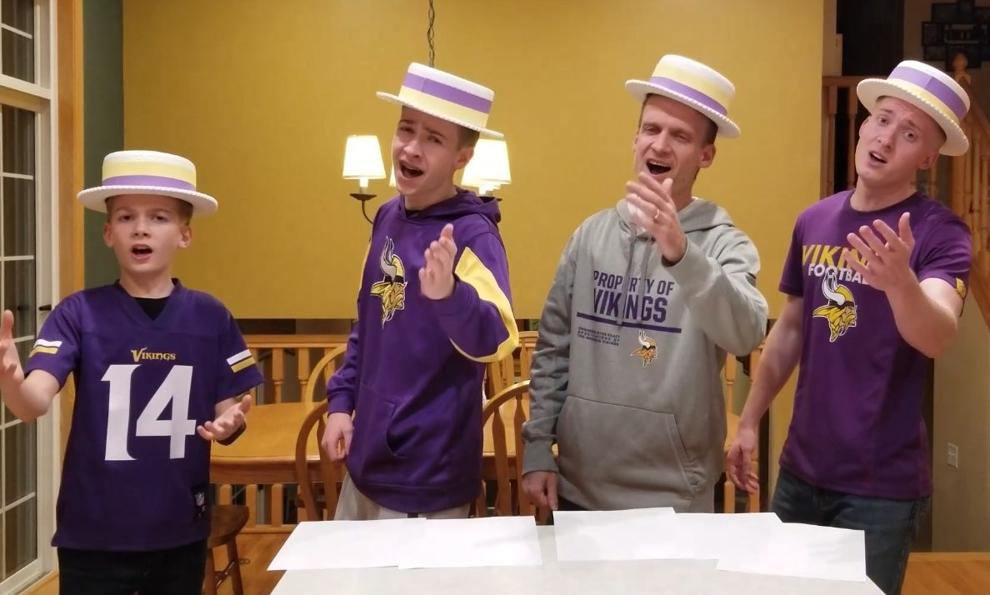 "The first [video] was a little barbershop quartet song we did 10 years ago, and we did it 10 years later," Peter said. "We put out five or six, maybe 10 videos. We haven't really made any of those [Kords in the Kitchen videos] recently, but we've made other videos and we've got some vlogs as well as, of some of our trips."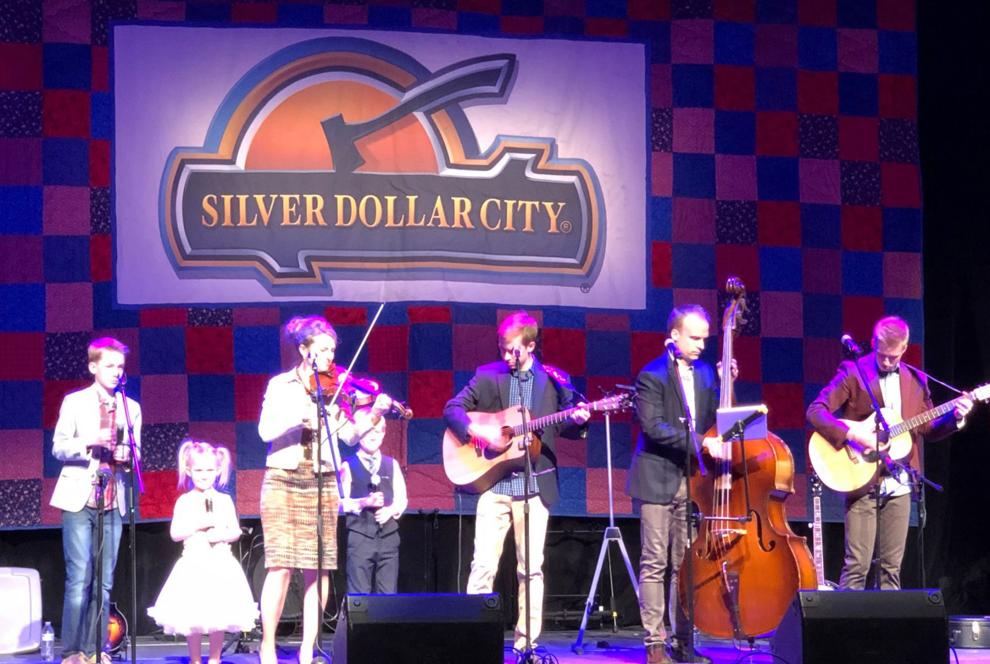 On their way back to Minnesota from Arizona in March 2020, Luke Benson, 16, began making parodies about COVID-19 with his next oldest brother, Aaron. The video "15 Coronavirus Parodies in Under 5 Minutes" features topics associated with the virus, like scarce toilet paper, not being able to shake hands and using hand sanitizer.
"The COVID parody they made, someone from a national radio and his producer saw it, so [Aaron and Luke] got to be interviewed on the show," Peter said. "That was kind of cool."
Luke said he usually writes the music and does the technical background work while Aaron plays guitar. Their oldest brother, David, has also made appearances in a couple of the videos. For their daily TikTok videos, Aaron and Luke have created clips celebrating various national holidays like National Pie Day and National Snow Day.
"Generally I do the filming, but because I'm in a lot of them, we have a little brother Paul who does it; he's 9," Luke said. "In the vlogs, I was generally the person who filmed, but we've generally all gotten into it. We had one where everyone had a different day of vlogging. I'm pretty into filming and video making so that's kind of my niche."
Fewer performances has given Luke more time to improve his filming skills, but once the family takes their act back on the road, he will have more content to film and produce.
The Bensons performed at a few outdoor concerts and churches during summer 2020 and traveled to South Dakota and Nebraska, but Peter said the family anticipates more opportunities later this year. They've already been booked for a few events in the summer.
"It's nice to be able to travel all around, especially at random times throughout the year, and I like singing and playing instruments, performing," said Luke. "You get to meet a lot of people."