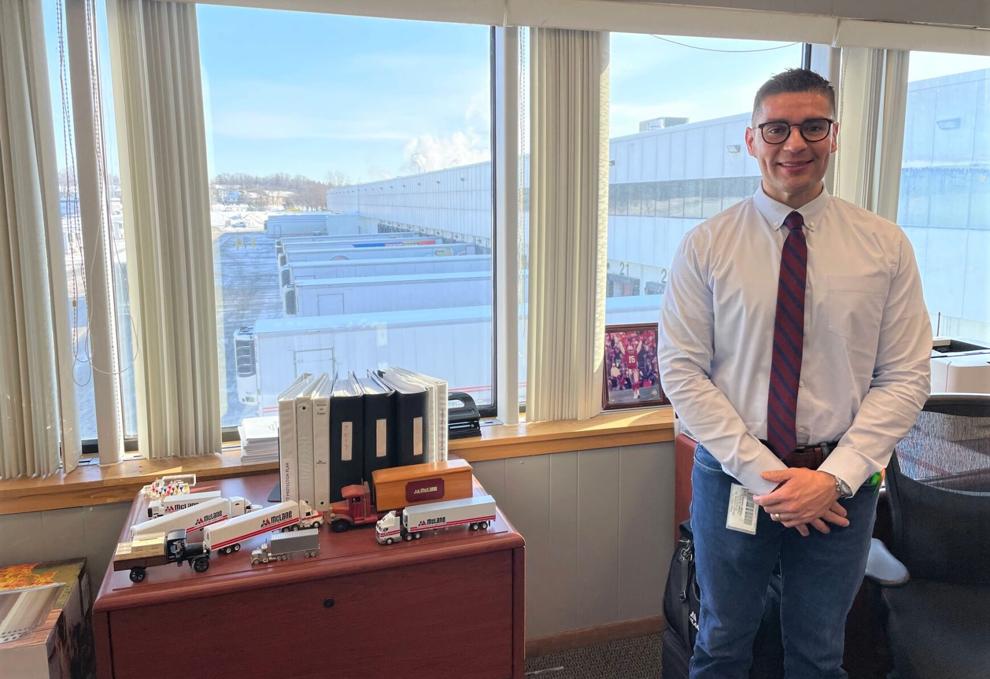 Statistically, the labor pool is drying up.
Mark Schultz, a labor market analyst for the Minnesota Department of Employment and Economic Development, said the data shows a steadily declining number of people in the labor force.
Schultz, who tracks employment trends in 20 counties in central and southeastern Minnesota, said his data shows that practically every employer in the region is struggling.
"The numbers show that for every 10 job openings in southeastern Minnesota, only five people are hired," Schultz said. "Is this sustainable? In a word, 'No.'"
Of course no one can predict the future, Schultz said, except through an educated projection.
Schultz said the labor force projection for the 10-year period from 2023-33 shows a decline of 2,353 jobs, or a drop of 0.9%. But changes in the labor force have been declining for decades; the situation just seems to have become amplified after the pandemic.
From 1990-2000, Schultz said there were 3,365 new workers each year; from 2000-10 new workers declined to 1,195; and from 2010-20 the number dropped to 932 new workers per year.
Schultz said the number of unemployed persons in southeastern Minnesota may have peaked in May 2020 at 24,233. By December 2021, those unemployed dropped to 6,841, which is less than the pre-pandemic figure of 9,819 from January 2020.
The biggest decline of a single group of people in the southeastern Minnesota labor force affected those workers aged 55-64 years old. Schultz said their numbers dropped 19.7% with more than 9,500 fewer workers in that age bracket.
Hiring strategies changing with shortage
With the aim of increasing its workforce by 25 to 50 new employees in the next three to four months, Northfield's McLane Company opened its doors wider during its second annual National Hiring Day.
On Friday, Ramiro Bautista, McLane Minnesota division president, said his company was offering many incentives to entice new drivers and warehouse teammates to apply for employment during the one-day, in-person event.
On Monday, Bautista reported that, of the 21 walk-in candidates interviewed, his company extended employment offers to seven. Nationally, according to a company news release, McLane wants to hire more than 2,000 people.
"We want to offer our employees a way to balance home and work," said Bautistia. "We offer so many different shifts that cater to the average working parents and single working fathers and mothers. We are adaptable at McLane."
Bautista, who has been in his current position at McLane's Minnesota division for six months, said that he was particularly sensitive to the demands raising a family places on employees. "I have a young family myself. We have to keep an open mind regarding work schedules."
Bautista, who moved to Northfield from his home state of California in 2017, explained that, while the country is currently experiencing high inflation and high gas prices, the current labor market most certainly favors the employee.
"We are asking ourselves, 'What more can we do for our workers?'" said Bautista. "'How can we help them achieve a home/work balance?'"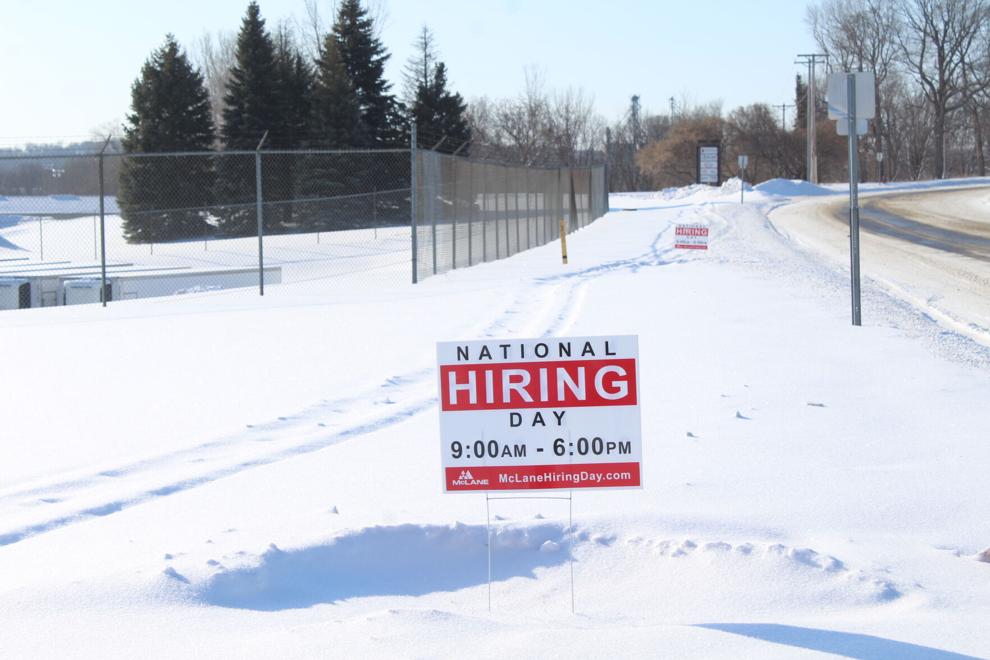 He said McLane is unique, because the supply chain service company offers many daytime shift hours during the work week, as well as overnight and weekend shifts. While its grocery and food service operations run all day, every day, employees have a variety of shift options.
McLane Company, Inc. buys, sells, and delivers more than 50,000 consumer products to 110,000 convenience stores, mass merchants, drug stores and chain restaurants across the United States.
Northfield native and Department of Employment and Economic Development Commissioner Steve Grove said, despite the headwinds showing the southeastern portion of the state's workforce numbers dipping below the statewide average, he still sees signs of growth.
"When my father wanted to retire, he sold his landscaping company on Highway 3 to a buyer, who wanted to move to Northfield from St. Paul to run his furniture store," Grove said.
Rep. Todd Lippert, DFL-District 20B, said he's hearing about the acute labor shortage in southeastern Minnesota "all the time." But to him, the sector with the most vexing issues is caregiving. And is promoting to legislation to address that issue.
"For nursing and health care facilities that are having trouble finding staff, we need to raise the reimbursement rates," Lippert said. "There's a family in Northfield who recently lost a personal care assistant, or PCA, because she could earn a higher wage working at Domino's. My bill would reform the reimbursement rate structure for health care workers to earn a livable wage."
He said that was one part of a suite of legislative proposals that would address ways to get people back in the workforce.
"The work they do is critical and not easy," said Lippert.
He said expanding the childcare assistance program would also free up parents to return to the workforce. He said so many women in particular have chosen to stay home with small children, because childcare rates can reach as high as $30,000 a year.
Rethinking hiring practices
"Employers may have to rethink hiring practices," said Schultz. That might include hiring people with minor criminal offenses. "Of course, that wouldn't mean drug addicts would be hired to work in a pharmacy," he said.
Other strategies to attract new workers might include recruiting outside of the state to attract employees from neighboring states, like Iowa and Wisconsin; recruiting from other employment pockets such as people with disabilities, minorities and teenagers; and somehow reversing the trend to recruit more people to work outside of the Twin Cities metro, rather than adding to the metro commuting pool.
Obviously, companies can continue to lure workers with increased wages, hiring bonuses, flexible schedules and educational incentives.
At McLane, new workers are paid $20-24 per hour, depending on the position and their experience. The company provides on-site training for new drivers.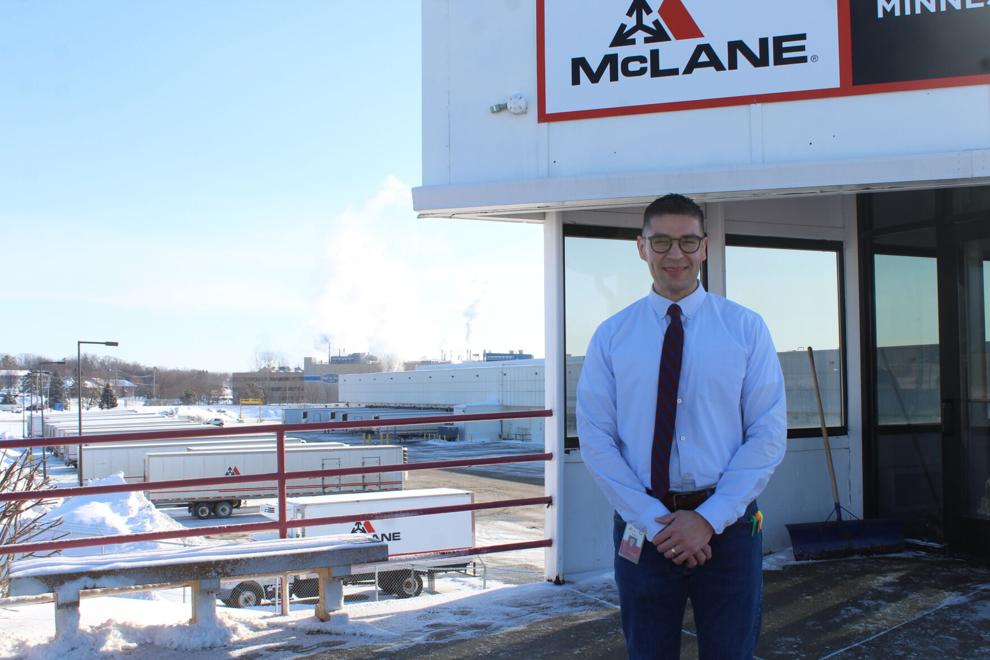 Bautista said that candidates applying for jobs in Northfield are likely to come from a radius of 45 miles, which would include Faribault, Lakeville, Farmington and even Owatonna. Of course, with the high gas prices facing drivers each day, the further an employee drives to work and from work will likely impact their decision to work at that company.
"It's a vicious circle," said Marcus Bansah, assistant professor of economics at St. Olaf College.
Bansah said that a combination of factors have driven the U.S. economy into a spin-cycle of high prices for the average consumer right now. He listed some of those key factors, starting with the COVID-19 shutdown, the Delta and Omicron variants, workers leaving their jobs because of COVID, the supply chain issues from Asia, high gas prices, and inflation at a 40-year high.
Bansah added that getting out of the vicious cycle will depend on how the United States government handles the new challenge of Russia's aggression against Ukraine. Asked when Americans could realistically see some improvement, Bansah said economic recovery takes time.
"Possibly by the end of 2022, but more likely the first quarter of 2023," he said. "Let's hope."