The job market keeps changing, but the buildings just keep going up. Area residents are about to get an opportunity to get in on the action.
Starting in January, Riverland Community College will be offering a new course in construction project management. With majority online instruction and select classes held in-person on Tuesday evenings at the Owatonna campus, the course aims to provide access to a growing industry for adult learners who may be working full-time already, whether in construction or otherwise.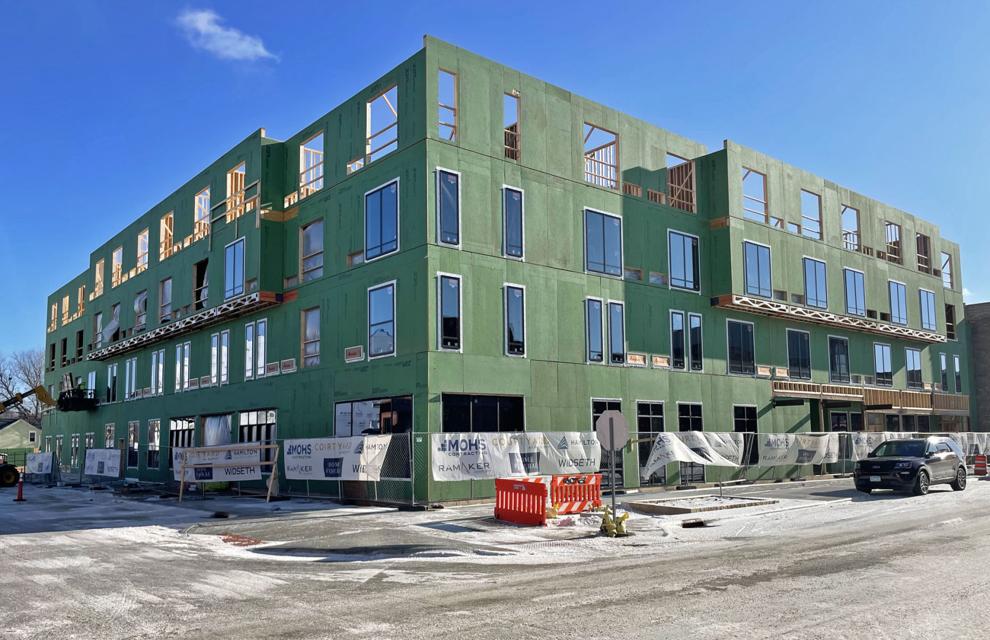 The course offers an introduction to the construction industry as a whole, as well as basic training in the field of construction project management. Matt Durand, who holds a bachelor of science degree in construction management from Minnesota State University, Mankato, and is the instructor for the course, hopes matriculation from the program will help fill a void left by recent shifts in the job market.
"We're seeing right now, more than ever, baby boomers retiring out of the industry, and we're seeing a huge labor gap," Durand said. "This certificate offers a pathway for individuals to try to take that step forward."
Durand went on to describe the course as providing scaffolding for electricians and carpenters who want to take a step up in their career, as well as high school graduates who may have attended college for a year or so before realizing it wasn't for them.
More than just helping individuals trying to elevate their own careers and exploit opportunities in the job market, Durand said he sees the course as a critical aid to businesses in town, such as those that have recently come to the industrial park. Having employable graduates of the program who know all about the immense amount of scheduling and other logistical elements of construction, among other skills, he said, will greatly benefit the productivity and effectiveness of local businesses.
Organized in a block format, the construction project management course consists of three five-week classes: construction methods and materials, construction graphics, and estimating, with the first class scheduled for Jan. 11 and the last for May 10. In addition to teaching the fundamentals, said Ryan Langemeier, dean of academic affairs at Riverland Community College, the certificate program will introduce students to "industry practices, standards and applications that are performed during a commercial/residential construction project."
Mohs Contracting, project general contractor for the downtown Owatonna Marriott Hotel, has already agreed to provide certificate students site tours of the hotel, which is the first project for the course. In addition to sharing project plans to give students a real-life illustration of materials and methods used in a construction project, they've also considered allowing student teams to design tenant buildout options for a vacant commercial space in the project.
Students will also work on the Downtown Owatonna Business Incubator for their second project. The Incubator project, which aims to purchase and renovate a building which will function as a satellite location for the Owatonna Area Business Development Center, would give remote workers a space out of which to work in the downtown district. The project will give students the experience of designing tenant buildout options while learning about preliminary estimates for tenant buildout options.
Looking forward, Durand said he aims to continue discussions with local business leaders about potentially reimbursing part of the tuition of their workforce should their employees receive education that makes them more effective at their jobs.
"Whenever we can re-invest in our communities with education, it helps the whole community," he said.