Owatonna residents might finally see another business operating out of the historic building on North Cedar Avenue and West Pearl Street where Bubba's Bar once operated. After sitting vacant 11 years, Oscar and Tammy Mazariego want to renovate that property into a wine lounge.
"The main thing will be wine, but whiskey will be a part of it, and espresso," Oscar said. "When you think about a lounge, it doesn't have to be just alcohol. People may want to go out and just have a nice casual cup of coffee in a setting where they can also get food."
The two-story building at 224 N. Cedar Ave., built in 1894, housed the Owatonna People's Press at least as far back as 1903, according to the National Register of Historic Places. The newspaper, which had been founded in 1875, operated on the second floor, while Bernhard Gurband Boot & Shoemaker operated below it. By 1911, Jacob Weiler's saloon was operating out of the bottom floor, and by 1946 the city directory lists Ryp's Bar as having moved in.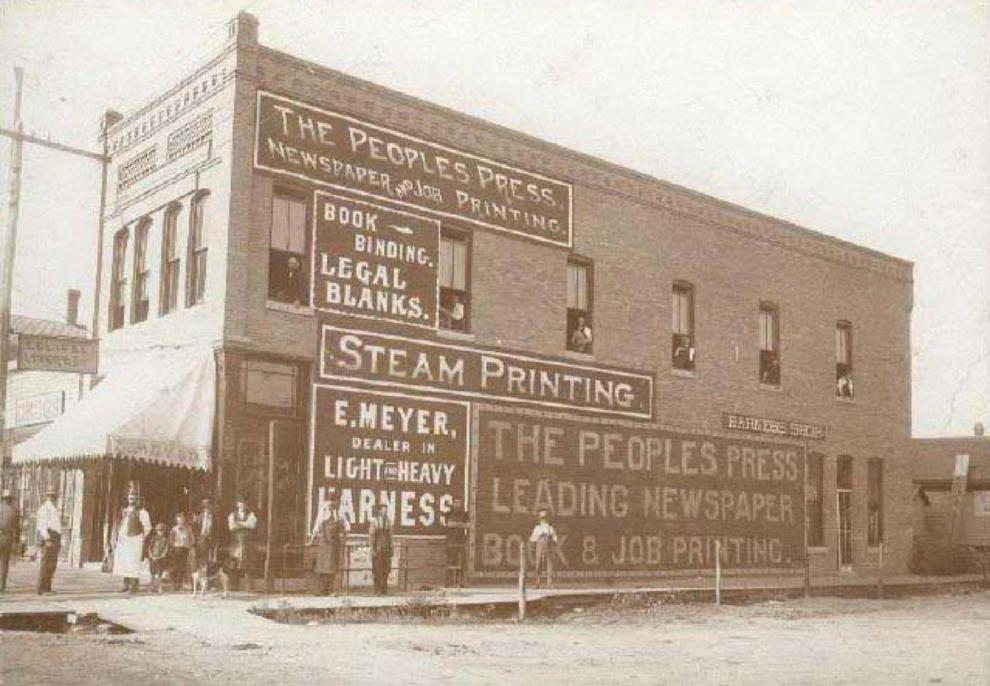 When the People's Press moved to 135 W. Pearl St. in 1964, the building was left vacant.
"I was surprised how many times it was vacant and how long the stretches were that it was vacant," said Jerry Ganfield, a volunteer with the Steele County Historical Society.
After the People's Press left the building, Ganfield said, it was nine years until a fabric store, Sew & Tell Fabrics, moved in. That business closed before the end of the decade, to be replaced by the Hideaway Bar in 1986. That bar became Bubba's Bar in 1991. Ganfield said he was there when that bar closed in 2011.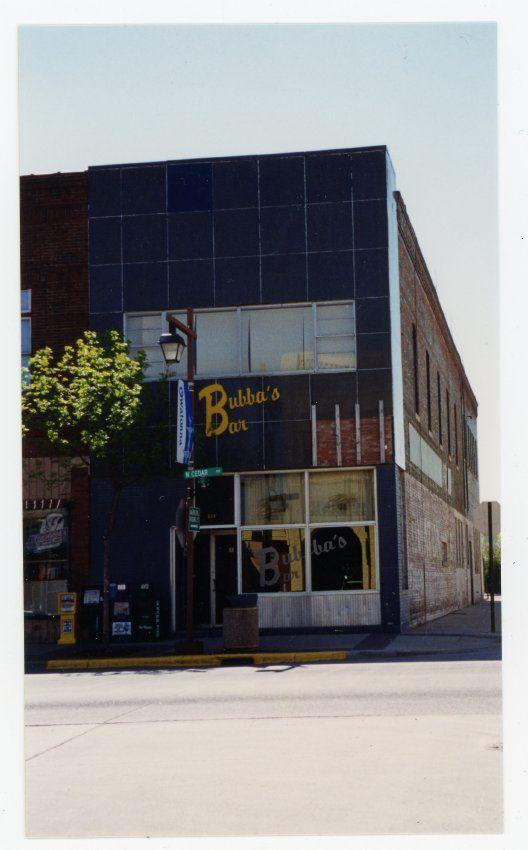 "It was in such bad condition, you'd just want to take a shower," Ganfield said, describing how the bar's owner put kiddie pools under some of the intense leaks in the roof to collect the water. "Everything was in shambles upstairs and downstairs."
The building's many unique qualities — its large size, combined with the upper floor being "terribly reinforced" due to massive cement pillars being used to support the upstairs newspaper presses — all contributed to the difficulty of operating out of the building, Ganfield said. That includes all the expensive repairs necessary to keep it going, which he said were likely not being done when it was Bubba's Bar.
Eventually, the property was forfeited to the county. Its owner hadn't paid taxes in five years, said Greg Kruschke, the community development manager for the city of Owatonna. He said the city eventually bought it during a county action, being the loan builder on the property.
Because it was a corner building and its walls supported adjacent buildings, the city especially didn't want to see it collapse, Kruschke said. Plus, they also didn't want to let go of a structure with that much history. The city paid about $8,000 for the building.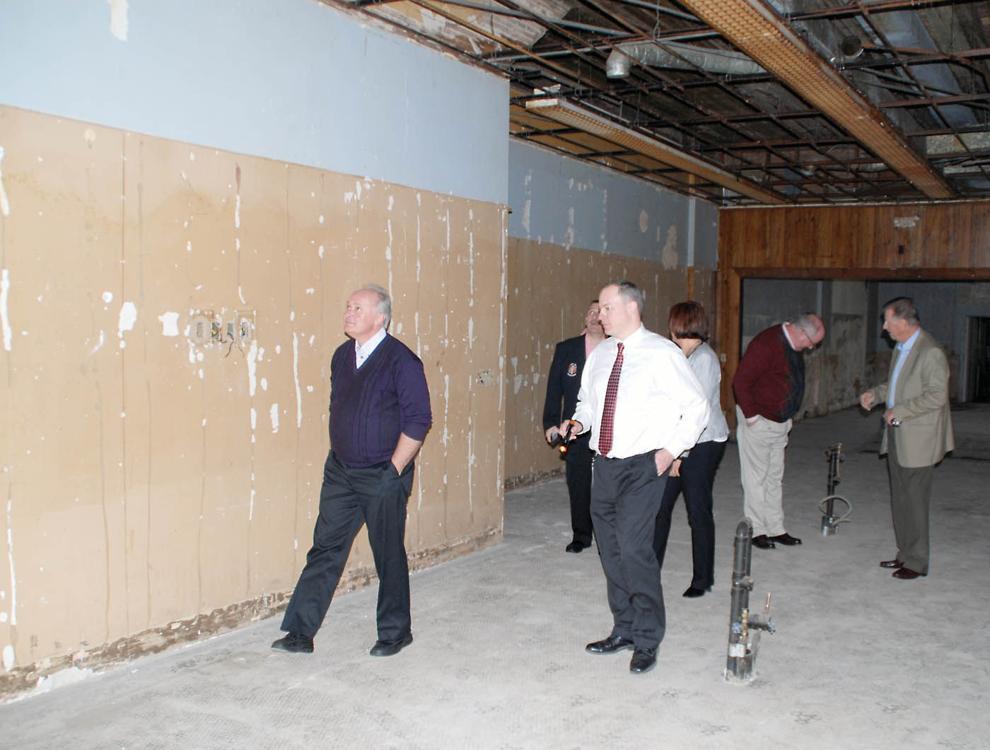 For Oscar, an insurance agent at American Family Insurance on South Oak Avenue who also owns Lava Burgers and Wings, the Cedar property presents great challenges and opportunities.
"The opportunity is the location, and the investment in downtown," Oscar said.
On a revitalized downtown street in a town like Owatonna, he feels confident that the area has the demographics needed to make a wine/whiskey/espresso lounge financially viable. He hopes that the increased vibrancy of the area, combined with rising property values across the region, will compensate for the investment he plans on putting into the renovation.
The challenge, of course, is the building.
"It's a shell of a building," said Troy Klecker, community development director for the city of Owatonna. "It's not a building that you just have to put new paint on."
When the city first acquired the building in 2015 after it failed to attract a buyer at a county tax forfeiture auction, there was not much happening in that area of downtown, and therefore little desire among prospective buyers to undergo the work needed to renovate it. With a new hotel under construction across the street, though, and street improvements right in front of the building, it's garnered more interest recently, Klecker said.
"What Oscar and Tammy want to do will really add to everything that's being done downtown," he said.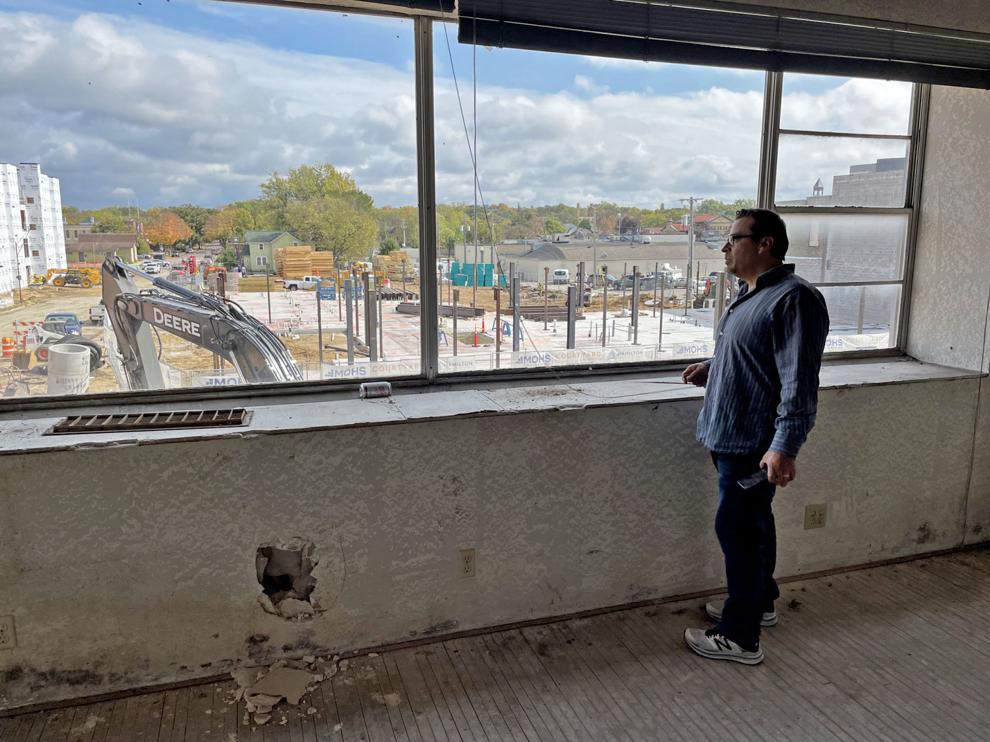 According to Klecker, the city has probably shown this building 100 times, only to have it reach a decade of vacancy after the city invested $225,000 into acquiring, fixing, cleaning and otherwise improving the property.
"Some buildings that the city has bought have gone quicker, some have gone longer. This is one of our longer ones," he said. "Should something happen, and they desire not to do this, our plan would be the same as it has been — we would make it available for development and continue to work to get somebody in there."
Before opening Lava Burgers on 18th Street SE, Oscar said, he actually looked at the North Cedar Avenue property, but ultimately decided he wasn't yet prepared to take on such a large undertaking.
Asked whether he is planning go through with the purchase agreement with the city, he said, "As of today, yes."
"There's always moving parts," he said. "But location is perfect, timing is perfect, and the final pieces really all have to do with the execution of the build out … the biggest piece that I need to finalize is the cost."
If things go according to plan, Oscar aims to open his business between December 2022 and March 2023.