When Lisa Korbel opened her in-home daycare and preschool, she wanted to incorporate kindness into her curriculum. A couple years later, she decided to get the daycare kids together in a project to raise money to make a fleece tie blanket to donate to a family in need at the Lily Sparrow House, a local women's shelter at the time that has since been closed.
"We made the blanket to deliver to a boy. When we arrived, a resident answered the door and we told her who we were and why we were there," Korbel said. "She started crying and said she had a son and took the blanket and was so thankful. Right there is when I decided we have to do something like this every year."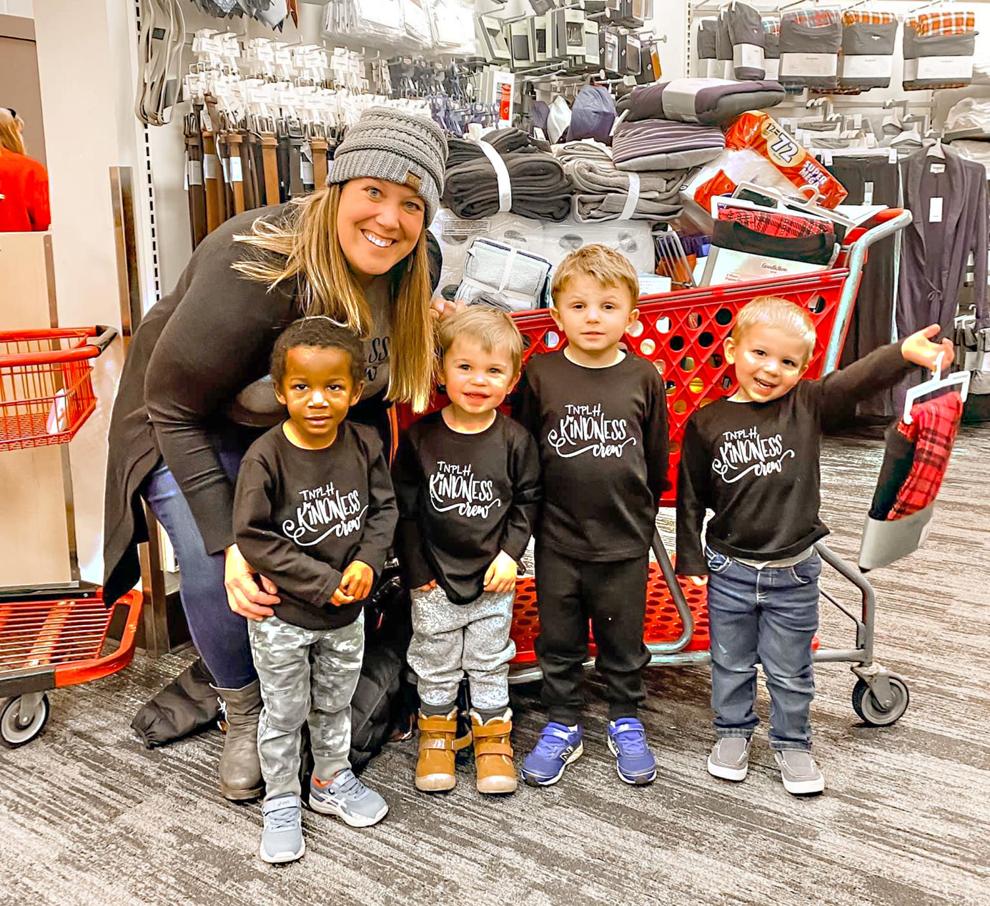 The "Kindness Crew" was born, and each year since Korbel, along with the children who attend her daycare and their families, have been raising money and have donated to many local organizations such as Rachel's Light, Beds for Kids, Let's Smile, Inc., and Backpacks for Fosters. She said there is something so powerful in the kids seeing firsthand the difference they can make in someone's life by doing a simple act of kindness.
Over the years, Korbel has decided on a small amount of money as a goal. Then as a group they shop for items and deliver them to the chosen organization of that year.
This year, Korbel's $300 goal was blown out of the water. The children and their families raised $1,685. Some dug into their piggy banks and collected donations from families and friends. Thrivent made a $250 donation to the kindness crew and two families made and sold homemade cookies and hot chocolate mixtures to donate to the fund.
"We were blown away by the amount of support we received from the families and members of the community," Korbel said. "We divided the money up and donated to Transitional Housing, Hospitality House, McKinley and Washington elementary schools, and the Owatonna High School and Middle School."
One of Korbel's daycare moms works for the Owatonna Bus Company, and was able to use a bus so the kids could load up all the donations and drive to the respective locations to deliver the donations.
"The kids got the things we purchased off the bus and handed them to the people to use them," Korbel said. "It was a big deal for them, and exciting to be involved from collecting money to shopping for items and then finally delivering them."
Amy Vincelli, a mom of four who has had Korbel care for all of her children, said she greatly enjoys this tradition and her family continues to be involved.
"My kids have been with Lisa since she opened," Vincelli said. "She adds kindness in everything she does, and it shows immensely through this service project. Teaching kindness to kids when they're young stays with them. The seeds get planted and they're going to want to do this forever and it's so special."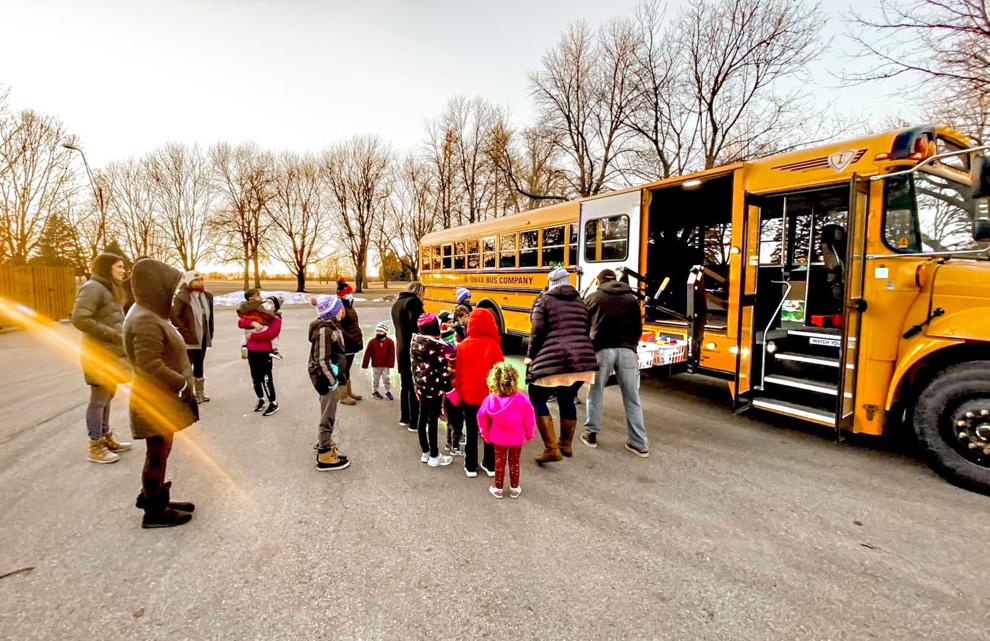 Traditionally, Korbel and the kids vote on an organization to donate to in November and shortly after collections for donations begin, lasting for about 30 days. When all donations are gathered, she takes the kids shopping for personal care items, household items, clothing, or whatever the designated organization is in need of.
"Some people wonder what the kids get out of this since most of them are so little," Korbel said. "They understand the happiness when we deliver items, and they grasp the fact they're helping families in need. I really just want them to feel good and proud about giving to others so then they'll want to do it again and again."