The pandemic has not been kind to many people's homes.
With school, work and other essential activities increasingly taking place at home, it has been difficult for many to keep everything in order and the consequences of this — on stress levels, productivity and quality of life — are abundantly clear.
Tracy Bjerke, a dietician based in Owatonna with a lifelong interest in organizing spaces, is here to help, offering her home organization services — which can take the form of guiding people through organization solutions, organizing for them or anywhere in between — in Owatonna, Faribault, Waseca, Kenyon, Dodge Center, Claremont, Blooming Prairie, Ellendale, Morristown and Medford.
A passion for organization
For as long as she can remember, Bjerke has had an impulse to bring to life the potential and possibilities of a given space.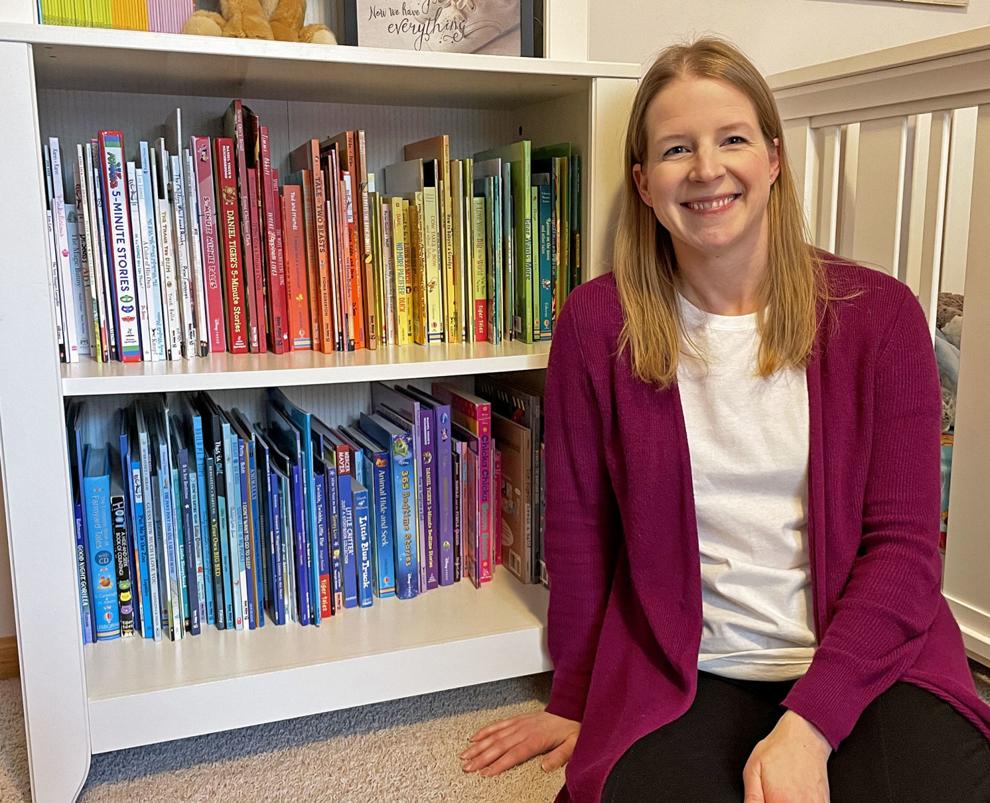 "When I was a little girl, I was asking my mom, 'Hey, can I clean out the bathroom and reorganize it?' or I was always moving my room around or finding something around the house I could straighten up or tidy or declutter," Bjerke said.
In college, her passion persisted, as she frequently reorganized her apartments and routinely dug through all her belongings, dividing what she was still using from what she could dispart with.
After graduating from Minnesota State University, Mankato in 2007 with a degree in interior design, Bjerke returned to school to study dietetics, after which she became a dietician and eventually opening her own private practice — Bjerke Nutrition — in 2020. Like many people, though, the pandemic offered an opportunity to think deeply about what direction she wanted to take her career.
While she loves her dietetic work and her private practice, she knew she wanted to pursue work in the fields of home organizing or interior design. Upon researching services offered in the region, she said she was surprised to find there wasn't much on offer outside the metro area, aside from a Rochester-based professional home organizing company called Rescued Room. She decided to go out on a limb and reach out to them, gauging if they might be interested in expanding their services into Owatonna and the surrounding areas. She was pleasantly surprised when the owner of Rescued Room, Sara Lohse, said yes.
"We've had multiple inquiries around [the Owatonna] area that we just haven't been able to service because of the distance, so we were fortunate to have Tracy reach out to us because she was interested and the rest is history," Lohse said. "She was just a natural fit for us — she's brilliant, she's driven and I couldn't ask for someone better to represent Rescued Room and [the] area."
The value of organization
In her work as a dietician, Bjerke said her mission has always been to help people find peace and joy with their bodies and their relationship with food. Her goal with home organizing is similar: to help people find peace and joy with their homes.
Having an organized space, for Bjerke, means not just streamlining the process of using one's belongings most effectively, but also orienting one's space to minimize stress and distraction.
"Organization is trying to figure out what you have, how much space you have, what you actually want or need — the whole purpose is not just to get rid of stuff, but to live happily with the things that you own," she said.
While many people value these qualities and would like to organize their spaces, Bjerke continued, the problem starts with many people not having the energy or even knowing where to even begin. Posting about her services on social media, Bjerke said she heard from many people overwhelmed by scattered paperwork or overflowing, cluttered closets.
"I personally get really excited and say, 'I really want to help you get a system in place,'" she said.