Owatonna High School was on lockdown Monday afternoon following a dispute among students that had its roots in racially charged social media comments this past weekend.
Police Chief Hiller said that one student was arrested for assaulting a state trooper during the lockdown, and charges are being considered against another for obstructing the investigation. Both cases are under investigation.
A third student was cited and released for trespassing.
There were "verbal confrontations" Monday, but "no weapons or reported injuries," said Jeff Elstad, Owatonna Schools superintendent. The lockdown was initiated around lunchtime by Mark Randall, OHS principal, to guarantee those "emotionally charged" verbal battles did not become physical and to "keep all students safe."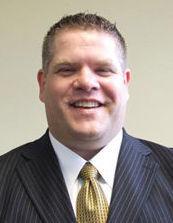 Owatonna Police Chief Keith Hiller said his officers as well as deputies from the Steele County Sheriff's Office and the Minnesota State Patrol responded to a call that came in at 11:47 a.m. Monday. Paramedics also responded to the high school for medical emergencies not related to an assault.
When they arrived, police found a large group of students shouting and being generally disruptive in the commons area and in the gymnasium, Hiller said. There were about 100 students in the area, but it was during the school's lunch hour when students occupy those areas and not all of the students were involved in the disruption, he said.
For the safety of the students, a lockdown was initiated, Hiller said.
"Unfortunately, not all of the students complied," he said, adding that some students continued to be verbally disruptive. "We are not aware of any physical altercations between students, and no students reported injuries."
The lockdown was lifted around 1:30 p.m., Elstad said. "There was a normal release of students" at the conclusion of the school day.
The situation started over the weekend with racially "disparaging remarks" made by "a small group of students" on social media, and those emotions "came into our building" Monday, he said. "It's always disappointing when (social media controversies) bring themselves into school buildings."
With social media, criticisms "always mushroom into larger issues," and "it's hard to have logical conversations when those emotions are present," Elstad said. Indeed, the public service message in this conflagration is that "it's incumbent upon us as parents to make sure we're monitoring our kids' social media," because social media drama can cause "a whole nest of problems."
The district actually "started our investigation" Sunday, when they first became aware of the offensive posts, he said. While the district cannot possibly monitor social media activity of all students at all times, if incendiary or dangerous posts "cross the nexus into the school building to disrupt educational processes, our policies and procedures kick in," as "our first work is always to take care of our kids."
On Monday, "students became angry" about the provocative posts, and "we needed to find a way to bring order back to the building," hence the lockdown, he said. As problematic as the weekend posts were, "students said things" Monday in school that "exacerbated" the situation.
The district is considering addressing the conflict at a later date with all students, but "some of the best learning comes through individual conversations with students and families," as "a large group doesn't always engage everyone," he said. "Our students all want to feel safe and loved."
Elstad's account was similar to that of Chief Hiller's.
Hiller said that initial reports were that a few white students had posted "racist comments" aimed at the black population at large, with two comments posted on Monday and one "lingering" comment from over the weekend.
Elstad was at OHS Monday afternoon, and "I was very proud of how our staff and students" handled the lockdown, he said. "Our staff knows what to do, they are trained accordingly, and they responded how I would like them to."
An investigation will also taking place at the high school, he said, adding that appropriate action will be taken.
But while Elstad complimented staff and students, videos taken by students that were in the school at the time of the lockdown and sent to the People's Press, show what appears to be a Minnesota state trooper removing students from the area near the door by the back of the neck of their clothes. A video from a different angle seems to show a female student attempting to strike that same officer in the face before being taken to the ground with her hands behind their back.
Students instantly took to social media in a display of solidarity against the racism that sparked the fire.
A message sent to the People's Press from an Owatonna High School student read "it's disgusting and sad what this society/generation has come to and I think someone should be doing something about this racism … it's very sad and messed up and if someone don't do anything there's gonna be a bigger riot tomorrow."
OHS parent Dan Crow was disappointed in how the school district handled the situation, specifically with its lack of communication with parents. According to Crow, he first found out about the disruption at the school secondhand at a local gas station and had to wait more than an hour before hearing from the district.
For Chief Hiller, the comments made on social media and the incidents that emerged from them were not indicative of the overall culture of the school and its student body.
"We have wonderful students at the high school, and we understand that a hateful social media post will get people worked up. This is not a true reflection of our high school population," Hiller said. "Down the road, calm, productive conversations need to take place. We do not want this to spill over from the school environment into the community. The Police Department and school district need to be mindful of our social compentencies and work on those relationships on a daily basis."
Added the superintendent: "These situations are always concerning — and sometimes saddening — but we still have a lot to unpack," and "the work is never done. We have work in front of us," but through "courageous conversations, (we) can make (OPS) safe and welcoming for all."
Reach Editor Jeffrey Jackson at 444-2371. Faribault Editor Suzanne Rook contributed to this story.