Falling to Owatonna by an 8-4 score on April 28, the Northfield girls lacrosse team looked to get back on track in the Monday night Big Nine showdown against John Marshall/Lourdes in Rochester.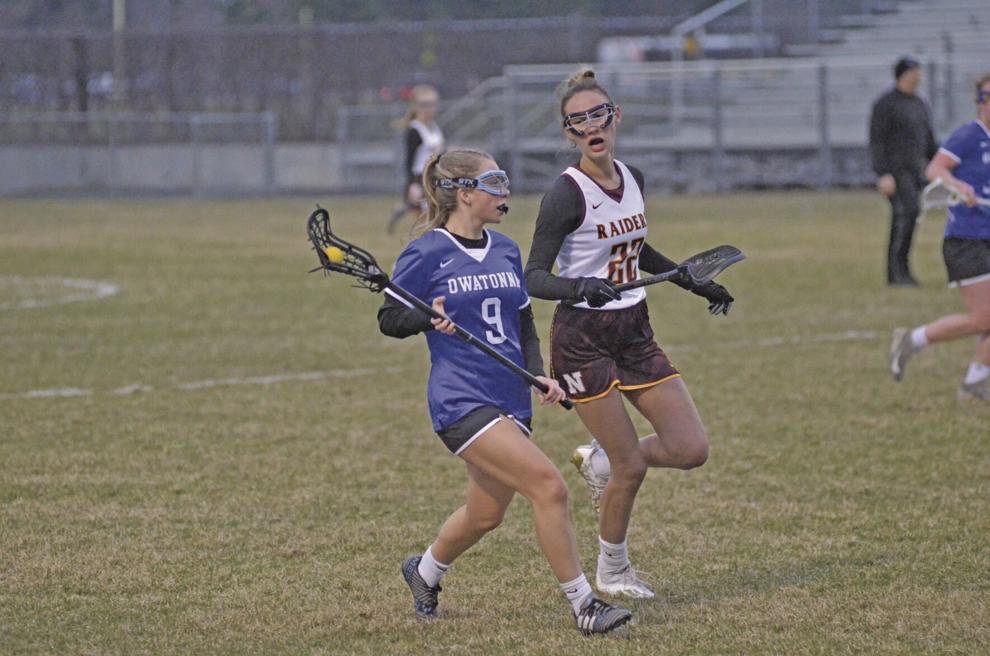 Doing just what they had hoped, the Raiders were able to run away with the contest versus the Rockets, romping to a 14-2 win.
It was a solid game in all facets for Northfield, said coach Dan DuPay.
"It was a good game. The girls played well. We controlled the ball from the draw on and if we would turn over the ball, our defense would hold," he said.
Helping the Raiders to the lopsided victory was sophomore Daisy Schetnan with her powering the offense via her five goals on the night.
Senior Moriah Bamonte-Grebis aided offensively with three goals of her own for the game.
The victory moved the Raiders to 2-3 on the season, 2-2 in the Big Nine.
Following the game versus John Marshall/Lourdes is another conference clash, with Northfield taking on Mankato on May 4. Right back in action the next day after Mankato is a rematch against Century.
Holding the 7-2 season opening victory over the Raiders back on April 18, DuPay believes the team is in for another tight contest versus the Panthers.
"It was a pretty good game and I think the second one will be good too," he said.
Both contests come on the road for Northfield.