The round could have spiraled out of control early for Northfield senior Molly Stevens, who started her fourth Class AAA state tournament Tuesday at Bunker Hills Golf Club in Coon Rapids.
Stevens was on her second hole of the day, and her clubs weren't behaving properly. First, she skidded her second shot on the par-five, before sending her third shot over the green. That set up a chip that sailed too far for Stevens' liking before she two-putted for bogey.
That was the end of her struggles, though, as she birdied her third hole before finishing the round at an even-par 72 and in fourth place after the first 18 holes.
"Two was not great," Stevens said. "That was my worst hole of the day, but I just came back and did a few practice swings on three working on what I've been working on recently, which didn't happen on two. I just made a good swing and focused on what I had to do on that shot."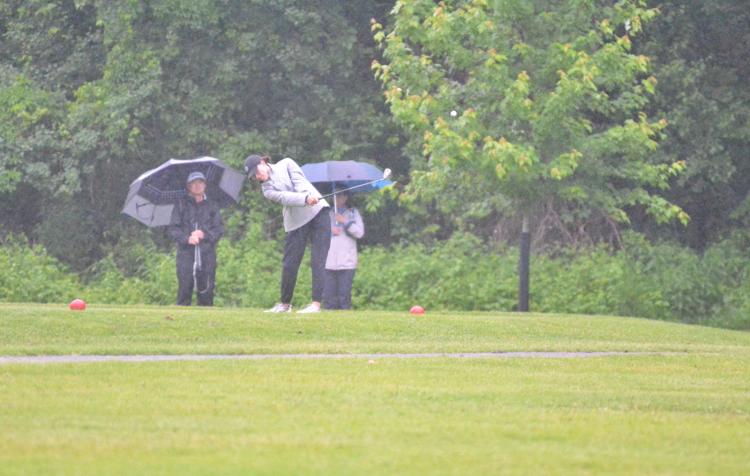 Simley freshman Isabella McCauley ended the day in first at five-under par, Roseville eighth-grader Vunissa Yu is second after a round of two-under play and Chanhassen junior Courtney Wedin is third at one-under par.
Stevens is in striking distance of all of them despite a day when she was able to point to a clear deficiency in her game.
"My driver was a little wayward at times, but I think we're going to go hit a few on the range and figure that out, but overall it went pretty good," Stevens said. "My putter helped me out a little bit."
The highlight of the round for Stevens was her birdie putt on her eighth hole of the round, technically the course's 17th hole, but Stevens started her day on hole No. 10.
That lengthy putt came a hole after Northfield coach Brian Stevens, Molly's father, said she nearly nailed an additional long, downhill birdie putt the hole before, although she was quick to point out the putt settled a lengthy 3 inches from the edge of the hole.
"She made a lot of putts, which helped a lot," Brian Stevens said. "She never got into serious trouble, just enough to get it back in play and get it moving again."
Brian Stevens walked the full 18 holes with Molly Stevens, although he didn't do much coaching along the way.
With what's now 126 holes of state tournament golf under her belt, there's not much coaching left to do, which was pretty apparent when she limited what could have been a round-altering funk that started on the second hole to merely a couple of shots.
"It works better if I just keep my distance and play more of the dad role than the coach role," Brian Stevens said. "I did get involved in the last four or five holes with just a couple things — there were a couple lies that were a little challenging, so we just talked them through. (I'm) really just more of a consultant."
The difference was evident from the start for Northfield freshman Nate Stevens.
Stevens, who competed in the first day of the Class AAA state golf tournament Tuesday at Bunker Hills Golf Club in Coon Rapids, ended the day in a tie for ninth place after his 73 left him three shots back of the lead.
It was Stevens' second experience at the state tournament, although this year was a much smoother start after he parred his first three holes and birdied the fourth, in contrast to his three consecutive bogeys to start last year's tournament.
"He started smooth today and stringed some pars together to get going," Northfield coach Adam Danielson said. "That was fun to see, and he said he felt so much better than he did last year."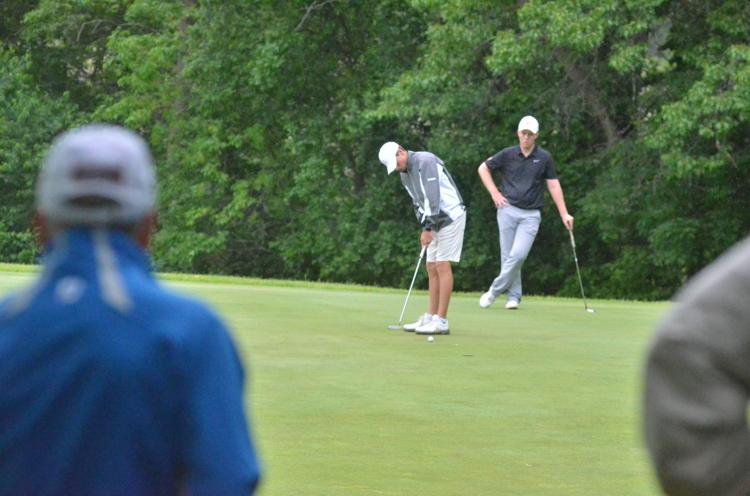 Stillwater senior Brock Winter, Waconia senior Connor Glynn, Sartell-St. Stephen sophomore Logan Hamak and St. Thomas Academy senior Muzzy Donahue are locked in a four-way tie for first at two-under, with another four golfers knotted at even-par and Stevens entangled with six other golfers at one-over.
Stevens played even through the first nine holes after his fourth-hole birdie was wiped out by a bogey on hole No. 9, where he whacked his tee shot into a hazard. He followed that up with another bogey on the 10th hole and his final bogey of the round on the 11th hole, where he hit his tee shot into the water.
Other than that three-hole stretch, Stevens played two-under par.
"I have a shot tomorrow," Stevens said. "I didn't play my best today and I'm still within a couple strokes of the lead, so that feels pretty good."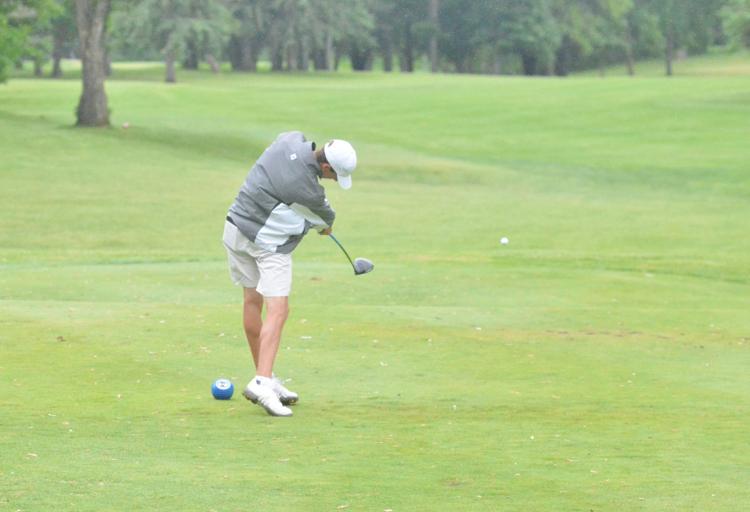 Stevens said he also left a few shots on the back nine with a few putts that were just short. On the 18th hole, Stevens nailed his approach shot to within 10 feet of the hole, but the ensuing putt came to a stop on the edge of the hole.
He's still exactly where he and Danielson want — in the hunt entering the final 18 holes tomorrow back at Bunker Hills.
"You can't win it on day one, you just have to stay in it on day one," Danielson said.
In her first experience at the state tournament, Northfield sophomore Sylvia Koenig played portions of her round Tuesday afternoon like a seasoned regular.
She turned in a score of 90, 18-over par, but that was ballooned by a handful of troublesome holes. She opened her round with a triple-bogey and a double-bogey on her first two holes before adding another double-bogey on her fifth.
She added three more double-bogeys on her back nine, but in-between those hiccups were five pars and a birdie to help her settle into 64th out of 88 competing golfers.
"I played OK," Koenig said. "I had a few kind of rough holes that brought my score up, and my putting wasn't very good, but other than that I was hitting the ball well, and that made me happy."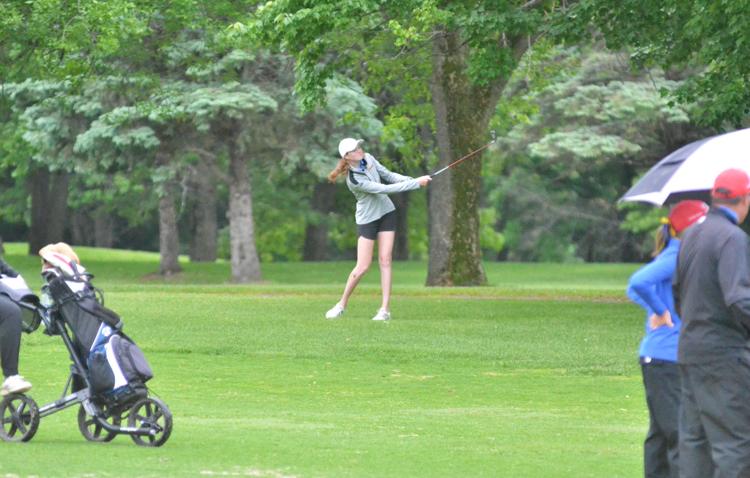 She wasn't a total stranger to the course, playing a practice round Monday to at least learn the layout of hazards, bunkers and allow an early read of the greens.
She also was alongside Molly Stevens for those practice rounds, which allowed plenty of additional knowledge to seep in.
"Molly's played here plenty of times, too, so she had some good words of advice of when to cut a bunker and when to play it safe, so that was nice to have her tell me what to do," Koenig said.
"I learned a lot," she added about her round Tuesday, "especially off the tee. I learned where to hit my driver, when to try and cut a bunker and when not to. That was important today."