The biggest evidence for the growth of the Northfield wrestling program might come from who hasn't been available to the Raiders in recent matches.
Sophomore Mason Pagel has been nursing an injury since the early part of the season, while senior Ethan Johnson has been off the mat a couple weeks and sophomore Darrin Kuyper, newly ranked No. 9 in Class AAA at the 160-pound weight class, was injured at The Clash National Duals last weekend and is temporarily sidelined.
None of that has greatly slowed Northfield, though, which easily swept Rochester Century and Mankato East, by scores of 62-10 and 48-23, on Thursday night during a triangular at Northfield High School to remain undefeated in the Big 9 Conference.
"We've still got plenty of guys down at 138 and 132 that are on JV and could step in as well," Northfield coach Geoff Staab said. "It's nice to have that depth and it's great for the program. We've got a great youth program all the way through middle school."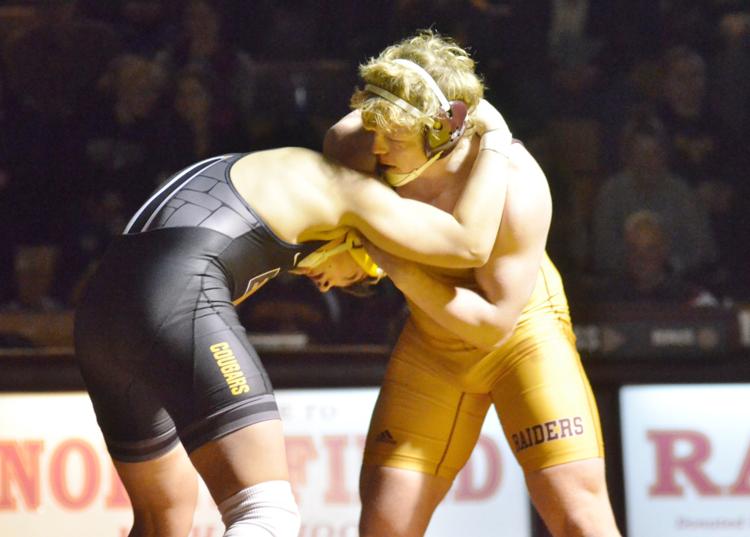 Johnson and Kuyper are both temporarily sidelined, while Pagel's time away might be a bit lengthier, but not season-ending as of yet. Even without that experienced trio, the Raiders still moved up to No. 5 in the Class AAA rankings released earlier Thursday by theguillotine.com, thanks in large part to a win at The Clash against Forest Lake, which was then ranked No. 4 but has since fallen to No. 6.
That match, a 33-32 win for the Raiders, started when Carter Seeley, Johnson's replacement at 152, pinned his opponent to gain the maximum amount of points, which all were needed in the end. On the second day of the tournament, Seeley's weight was slated to conclude a match against G-E-T/Mel-Min.
With Northfield possessing only a two-point lead, Seeley needed a win, which he pulled off via a 10-6 decision to provide the Raiders with a 35-30 victory.
"You look at Carter Seeley stepping in at The Clash and going 4-2, and had a huge win," Staab said. "The whole dual was on his shoulders and he goes out and gets the win."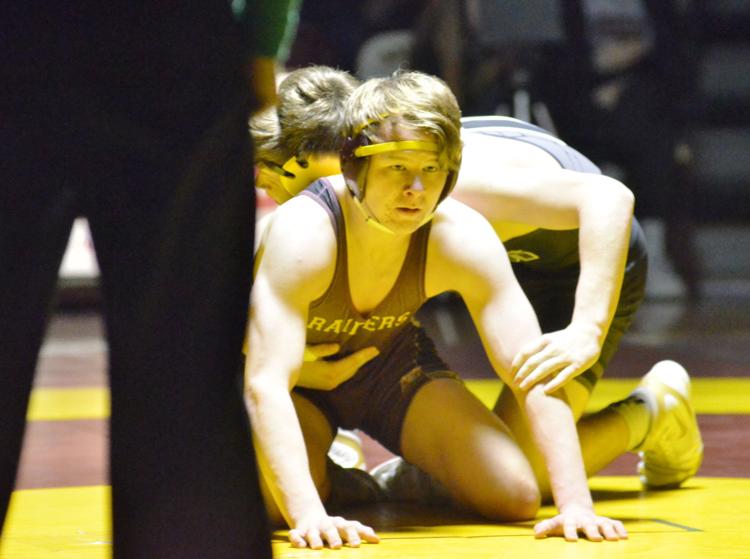 A weight class up at 160, Kuyper's typical slot, Jayce Barron has been wrestling above his typical weight to fill in the gap. At The Clash, he finished 2-3 against the heavier competition, and then split both his matches Thursday night. Against Rochester Century, he was pinned with 21 seconds remaining against Owen Pharo, before Barron flipped the result against Mankato East, when he notched a pin.
"He's wrestled his whole life, so he's been up at 160 filling in for Darrin," Staab said. "He's tough. He's very skilled and he's just a freshman. You've got Carter Seeley and Jayce Barron, both those guys stepping in and are not just your average JV guys. They'd make varsity on a lot of squads."
Pagel's replacement isn't quite as experienced, as Quinn Ertz is in his first year of wrestling, but up at 195 the option aren't quite as plentiful.
At the lower and middle weights, though, the Raiders have yet to empty their cupboard when it comes to wrestlers biding their time in junior varsity matches.
"A lot of these guys, they've wrestled their whole lives, they're just behind some really good wrestlers," Staab said. "Now they're getting their opportunities to step up."