In the closing minutes of the first half Jan. 14 at Faribault High School, the Northfield boys basketball came to a realization.
When it pushed the ball up the court in transition, Faribault was rarely set up defensively, allowing the Raiders to either stroll down the lane for an easy basket or draw a foul.
After that brief surge allowed Northfield to take a three-point lead into halftime, it continued to utilize that tactic throughout the second half to secure a 67-60 victory. The Raiders were able to hamper the Falcons by draining 20 of 28 free throws in the second half, in addition to 27 of 38 throughout the game.
"Any time we do that — we spend enough time on it, so that's our goal," Northfield coach Ryan Driscoll said. "When we're doing that — we made 27 and they took 11. When you make more than they take, that's a good style of play because that means we're doing something right."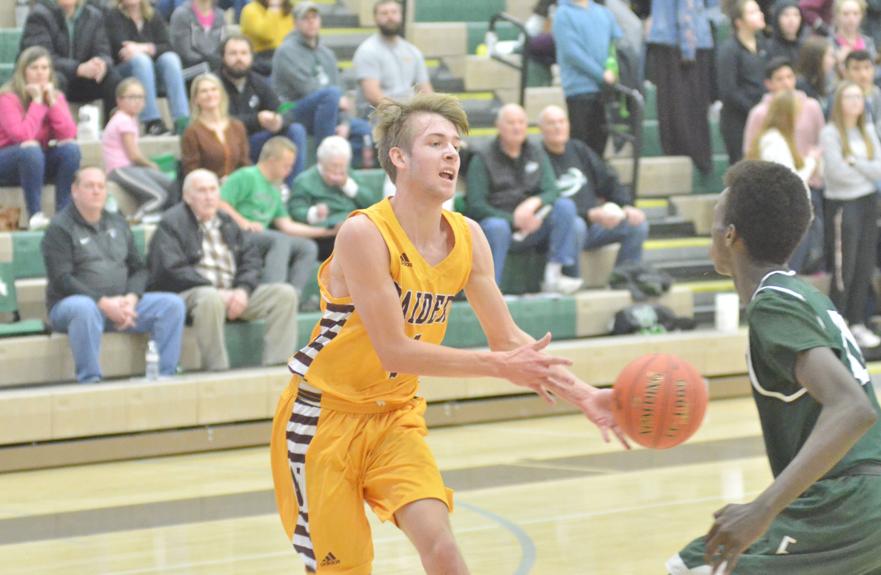 The strategy benefited Northfield's two leading scorers Jan. 14, junior guards Karsten Clay and Kip Schetnan, who both finished with 24 points. Schetnan drained 10 of 13 free throws, while Clay sunk 8 of 10 attempts.
The final 20 points for the Raiders all came from the free throw line, while they didn't need to score a field goal after senior Daniel Monaghan's layup with 12 minutes, 37 seconds left in the second half.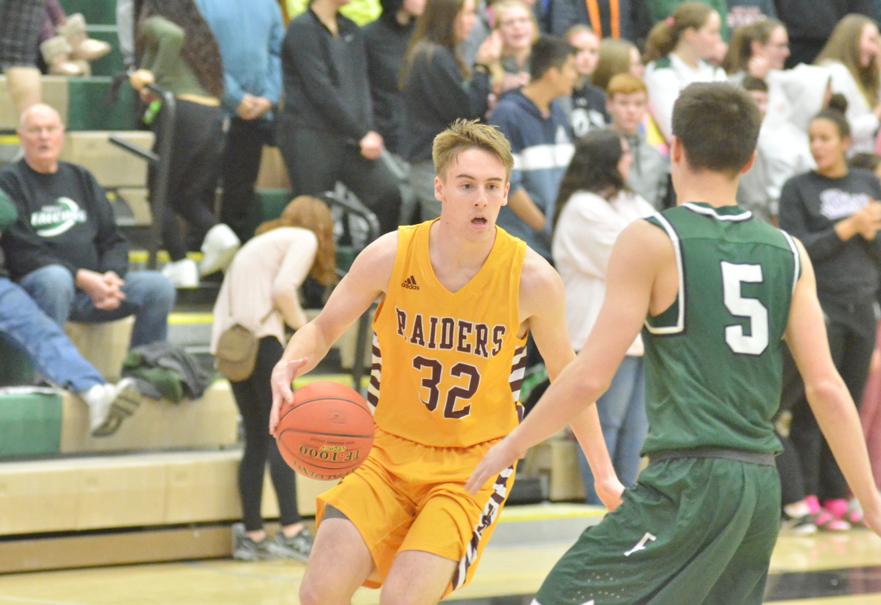 Ideally, that's not the exact formula for Northfield, which Driscoll hopes is able to finish a few more of those attempts around the basket while being fouled.
"As long as we play balanced in our attack, then we'll be OK," Driscoll said. "We can't just put our head down and go because then we'll be off balance, but as long as we're going balanced and can stop and pull it back out, or just jump up and go up strong, that's when we can finish. We talk about going in there, but it's not good enough to just go in there and get fouled, we want three points."
Schetnan converted the lone and-one of the night for the Raiders, when he drained a layup and a free throw with 4:50 left in the first half to tie the game at 21-21. He later nailed a 3-pointer with 1:51 left, immediately followed by a pair of free throws with 1:33 left, to allow Northfield to take a 31-28 lead, which eventually turned into the 33-30 halftime advantage.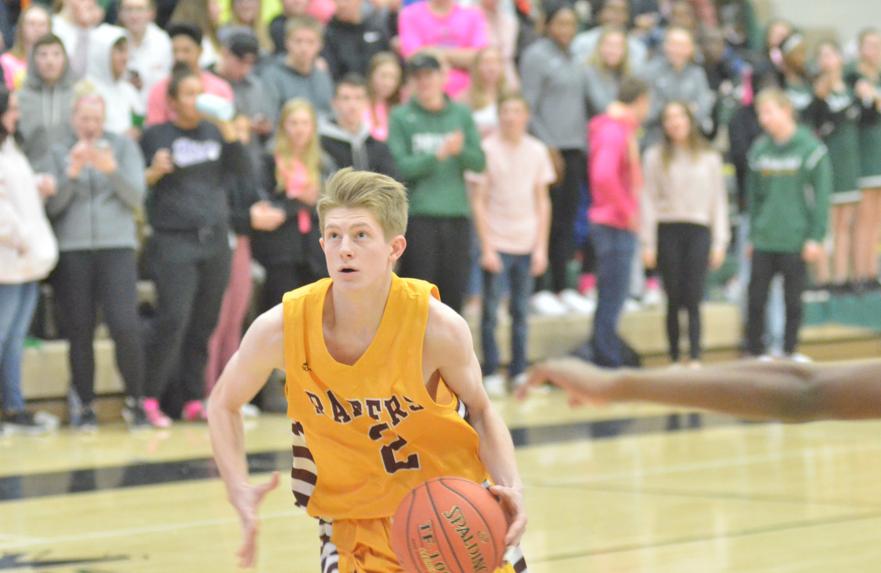 Clay took over after the break by scoring seven of the first 10 points for the Raiders with a pair of layups and a 3-pointer. His most lethal shot throughout the night, though, might have been the pull-up jumper in transition.
When spotting a Falcon defender backpedaling, Clay tends to quickly stop just inside the 3-point arc for a jump shot that equates to a free throw when he's hot. Of course, Driscoll is just fine with Clay driving to the basket and earning an actual free throw, as well.
"We pretty much know what we're going to get every game, and then when he's on his best and he gets those stretches, you just ride him," Driscoll said. "There's no one better at knocking down that pull up when he gets it going. We just want him to keep creating and getting to the basket to get to the free throw line. We call those free baskets when he gets to the line."