The Faribault girls hockey team might look a lot different this coming season.
A year after going 19-6 and reaching the Section 1A championship, the Falcons are facing a numbers crunch that has Activities Director Keith Badger and Faribault Hockey Association board members seeking a solution.
Faribault will have between nine to 12 players for the next season, Badger said, and the school has sought out partners for a possible cooperative agreement before the season begins in November.
"Anything within reach of Faribault has been discussed as a possibility," Badger said. "Our primary goal is to give our girls a hockey season."
Faribault and Northfield co-opted boys youth hockey teams at the Bantam level in 2018 based on mutual needs at that time. Northfield didn't have enough goalies and Faribault did at the time.
The co-op at the varsity level for girls would have to last a minimum of two years. Both school boards have to vote on the agreement, as does the Big 9 Conference and the region before the agreement can be submitted to the Minnesota State High School League. The MSHSL needs to receive the agreement 30 days prior to the start of the season.
Both Badger and Northfield Activities Director Joel Olson have collected data on participation numbers through the youth programs while the youth hockey associations have worked to collect feedback from parents.
A cooperative agreement with Northfield would almost assuredly keep Northfield in Class 2A. Northfield moved to Class 2A for the 2017-18 season and has remained there. Northfield has a MSHSL enrollment number of 1,252 and schools that have an enrollment number of 1,157 and above are placed into Class 2A for girls hockey.
"That's a concern," Olson said. "We're a small AA school. Drawing numbers from just one community makes it tough. That's in the back of peoples' minds. What if the number moves and we can go back down to A? What does that look like?"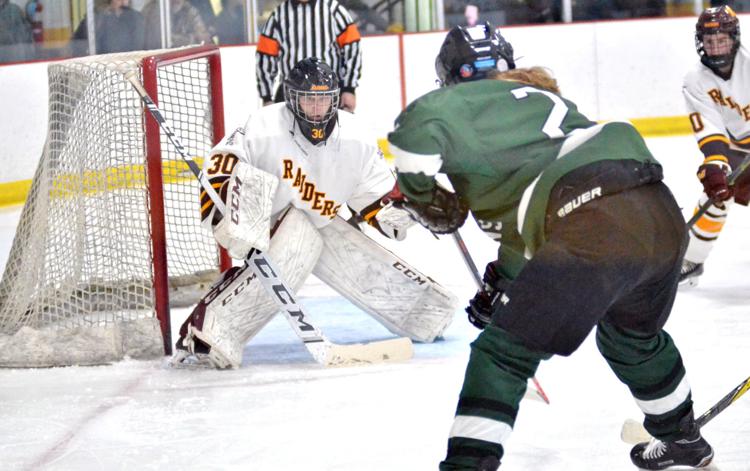 Northfield reached the Section 1AA championship as a No. 4 seed last season, finished with a 17-10 record, lost one game in the Big 9 and finished as co-conference champions. A cooperative with Faribault would leave the conference with 10 schools and five of the schools would be Class 2A.
Faribault, which finished third in the Big 9 with its only three losses to co-champions Northfield and Owatonna, expects low numbers for possibly three seasons at a minimum, which leaves the FHA at a crossroads.
"Just looking out, we have another good group of girls coming up through the ranks," said FHA Membership/Recruiting Chair and Communication Manager Colby Linnemann "They might not be ready until the 2022-23 or 2023-24 (varsity) season. We'd be able to bring up some eighth-graders, but that would be a very young team. We'd still have to make a decision if we play high school."
If a cooperative agreement isn't reached, Faribault could play as a 15-and-under youth hockey team but that leaves out incoming sophomores, juniors and seniors. There is a U19 level available too, but younger players would need to play up to field a team.
Winona High School faced a similar situation following the 2016-17 season. It did not have a varsity or junior varsity team for two years. This past year it played a JV-only schedule and has plans to play as a varsity team next season after forming a co-op with La Crescent.
Faribault has 28 girls hockey players in grades 4-6 and if a cooperative was formed at the high school level, the associations would likely want one at the youth level so players could build relationships for the future. Faribault had U12, U10 and U8 teams last season. Northfield had two U12 teams, a U10 and a U8 team.
Olson said the Big 9 schools wish that cooperatives last only as long as needed.
"The goal, we've said this as a conference, do it as long as you have to but your goal should be to be a standalone program," Olson said.
The Northfield Hockey Association has a meeting scheduled May 19. NHA President Chris Kennelly said everyone would like to know what's happening around the time school ends for the year but there hasn't been much time to get feedback from parents at the youth level.