With a number of options on the table, Grant Roney made his decision based on where he felt most comfortable.
That's why three weeks ago, the Northfield senior informed the men's soccer coach at Wheaton College in Illinois — a Division III program — he wanted to spend his next four years playing there, and why when he was officially accepted into the school Sunday he didn't waste much time in making his decision official.
"They were one of the first colleges I had a connection with through the recruiting process," Roney said. "Ever since the first time I talked with the head coach, we had this really easy connection between us and it was really easy to call him out of the blue and chat for a while, even if it wasn't about soccer. They have a really long history of a really good soccer culture at their school as well."
After an impressive high school career in which Roney scored 40 goals and dished out 17 assists from his spot as an attacking midfielder, plus time spent playing high-level club soccer, Roney was receiving interest from Division I, Division II and Division III programs.
One of those D-I programs was St. Louis University, which has won 10 national titles. Although none have been since 1973, the program is still consistently ranked as one of the better teams in the country.
"At Wheaton, I knew that I would be more seen as a player rather than another number, maybe, and that I'd be taken care of really well at Wheaton," Roney said. "At St. Louis, they have players that have played on the national level, so I might not be able to play until my junior or senior year, but going to Wheaton I knew the coach would really focus on me as a player and a person."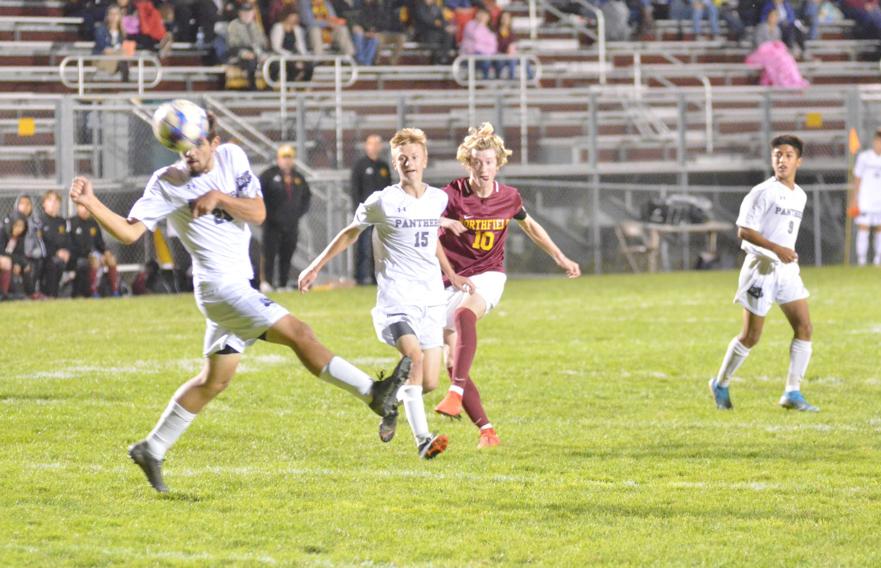 Roney first realized he had the potential to play college soccer early in his high school career.
While he said he always thought he had the capability to play at that level, that belief was reinforced when he no longer needed to do the legwork to get in contact with college programs.
"I really started to realize that was possible when I started getting calls or texts out of the blue from coaches that had seen my at games or wanted to come watch me at high school or club games," Roney said. "That kind of just started making me realize that a lot of people were starting to notice I had talent and wanted me to be part of their team."
Roney said Wheaton first contacted him during his sophomore year, and early on he said he felt a connection with the program's head coach, Jake DeClute.
DeClute won a national title with Wheaton as a player in 1997, and first returned to the school as an assistant coach from 2001-2006. From there, DeClute served as an assistant coach and the scouting director for Major League Soccer's Vancouver Whitecaps FC from 2012-2014, before returning to take over as Wheaton's head coach prior to the 2015 season.
"Definitely the experience of the coach and that he's coached at the professional level," Roney said of what attracted him to Wheaton. "I've been coached by some coaches that have been maybe not the best people in the past, so him just being a really good leader and someone I can look up to is a really big thing for me and I could tell right away that he was someone that could be that for me. I knew about their success at the collegiate level as well, even before they contacted me."