At the start of the season, the Northfield wrestling team finds itself in an unfamiliar situation.
Before the Raiders begin the season Saturday at the Faribault Invitational they're ranked sixth in the state, but instead of riding high with the historically high ranking for the program that qualified for its second-ever state tournament last year, they feel slighted.
"We came into the season ranked sixth and we feel like that's not what we deserve," Northfield senior Ethan Johnson said. "A lot of us feel like we got a slap in the face with individual rankings as well, so I think that's motivation for a lot of us, too."
The reason for that perception is because not only did Northfield qualify for last year's state tournament, it placed fifth, the highest finish in program history. On top of that, four of the team's six individual state qualifiers return this year to help headline a team with little to no perceived weak spots in the lineup.
Along with Johnson, who qualified for state as a sophomore but missed out last year, the Raiders will be captained by senior Drew Woodley, a two-time state runner-up, and junior Chase Murphy, who snagged fourth in the 106-pound weight class at last year's state tournament.
Other returning individual state experience includes sophomore Jake Messner, who's already competed at state twice and finished fourth at 113 last year, and junior Nick Lopez, who surged into the lineup at heavyweight toward the end of last season and qualified for state.
"When we were in the youth (program) all together, (Northfield coach Geoff) Staab always said, 'When you guys come up on varsity this is going to be Northfield's best team ever,'" Woodley said. "We were the first team to place at state, and when we were in middle school we had that idea in our heads."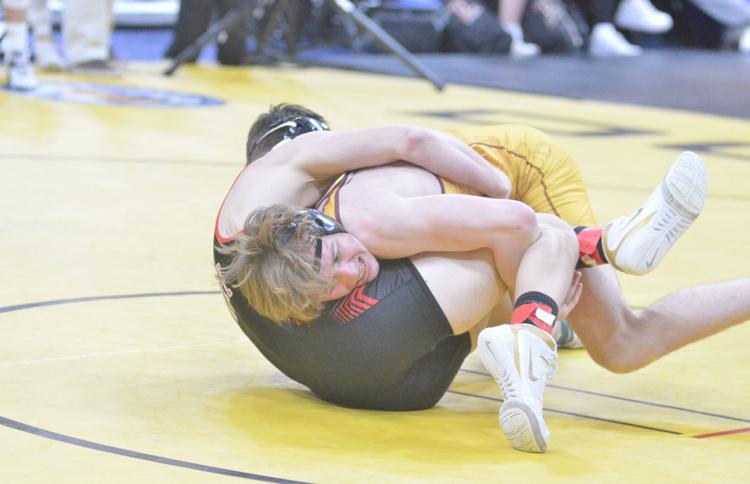 Woodley is entering his sixth and final year as a varsity wrestler, making his career a convenient storytelling arc for the rise of the Northfield program. His first three years, seventh grade through his freshman year, the Raiders struggled to break through into the top tier of the loaded southern Minnesota wrestling landscape.
During Woodley's sophomore season, Northfield advanced to the Section 1AAA semifinals but were dismissed by Owatonna rather handily. Then, last year, the Raiders broke through with a dominant defeat of Albert Lea in the section semifinals before clinching the section title with now-senior David Tonjum's pin in the second-to-last weight class of the final against the Huskies.
While Northfield is displeased with its state ranking at the start of the year, there's also the fact it's the highest ranked team in Section 1AAA, ahead of Farmington (No. 8), Owatonna (not listed) and Albert Lea (not listed).
"I think that might be the first time ever in program history that we came in higher than Owatonna and Albert Lea," Johnson said.
"I think it's a good confidence-booster for all of us," Murphy added.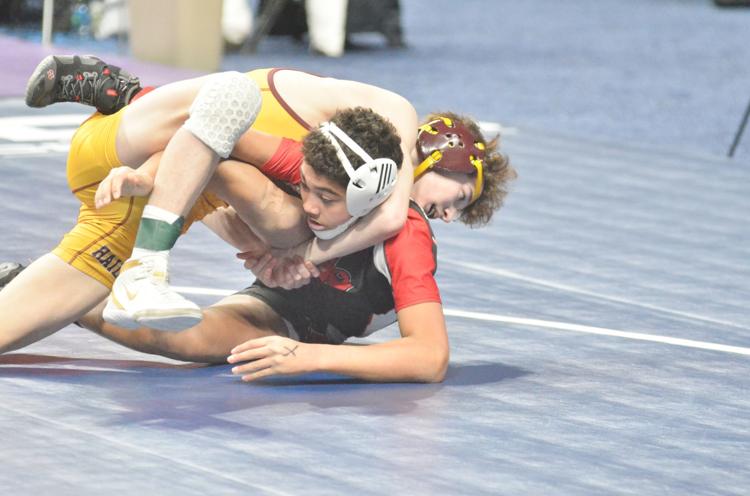 The bar has been raised for Northfield. Entering last year, the refrain centered around how to overcome traditional section powerhouses Albert Lea and Owatonna. Now, the Raiders are focused on not only defending their section title, but crossing the next item off Woodley's wish list.
"A lot of teams get really high on themselves that they placed at state and did this and that," Woodley said. "I think it's important to stay humble and still be hungry. We haven't gotten a team state title or a team top three yet, and I know that's been my goal and Staab's goal as a team, and until we accomplish that we just have to stay hungry."
Individually, Woodley is also driven to turn a pair of individual second-place finishes into a state title in his senior year, while Johnson is motivated to not only prove his non-ranking in the preseason polls as a mistake, but to also return to the state tournament.
"It's been eating at me," Johnson said. "I definitely want to make it again, because that would be kind of embarrassing in my eyes to make it as a sophomore and never make it again. With me not being ranked, too, I feel like that's a bit of a slap in the face because I've been ranked in the top 10 since halfway through my sophomore year all the way up through last year. Now I have a lot of work to do prove it."
That last part refers to the team's mentality as a whole, as well. After an historic season, Northfield is set on proving the success wasn't a fluke, but rather the first chapter of what may turn into a dominant program in the state of Minnesota.
That road starts Saturday. At last year's Faribault Invitational, Northfield lost the title to Owatonna by 0.5 points in the final championship match of the day. A title Saturday would provide the opening stanza of a statement that the Raiders are here to stay.
"It wasn't just luck that we got there," Woodley said. "We've been working really hard and it's been a long time coming for us to be on top of Owatonna. That's pretty much our goal every year, to be better than Owatonna and better than Albert Lea and win the section. Now that we did that last year, we should make it a trend and keep it going."