Judging by losses to graduation, the Northfied girls hockey team looks poised to torment the Big 9 Conference and again act as a contender for the Section 1AA title this winter.
Senior captains Anne Fossum and Audrey Pagel have both graduated from last year's team, but other than that, each member of the roster was slated to return this year. That was until Jessica Boland, a senior forward who has played on the top forward line since she was a freshman, suffered a torn ACL this fall.
Even without Boland, who led the Raiders with 23 goals and 22 assists in 24 games last year, Northfield girls hockey coach Paige Haley said she believes her team still possesses the firepower to contend for a third straight Big 9 Conference crown and repeat last year's historic postseason season, when Northfield won the program's first playoff game in Section 1AA, upset top-seeded Lakeville South in the semifinals and ultimately lost 4-0 against Farmington in the championship.
"I'm really looking forward to it," Northfield girls hockey coach Paige Haley said. "We have a really strong group — a young group, but very talented. Having anything in the form of practice is a good time with this group."
Starting in net, the Raiders return junior Maggie Malecha, who last year notched seven shutouts, a .944 save percentage and a 1.41 goals against average — all of which ranked among the state's best and garnered Malecha a spot on the all-state team.
In front of her will be senior Payton Fox and junior Cambria Monson, a pair of experienced defenders who will be paired with younger defensive partners.
"We have a couple younger girls that are moving up and there's a lot of talent, like raw talent there," Haley said.
Up front, the loss of Boland is somewhat mitigated by the return of another senior forward, Mya Wesling, who has recovered from her own torn ACL that she suffered last fall.
"Mya Wesling will be back, and we're really excited about that," Haley said. "She was out last year with an ACL tear and she's healthy again, so we're really looking forward to having her up front."
As a sophomore, Wesling scored 11 goals and dished out 13 assists as a first-line forward. This year, she will filter back into an attack that was among the most prolific in the Big 9 Conference and southern Minnesota.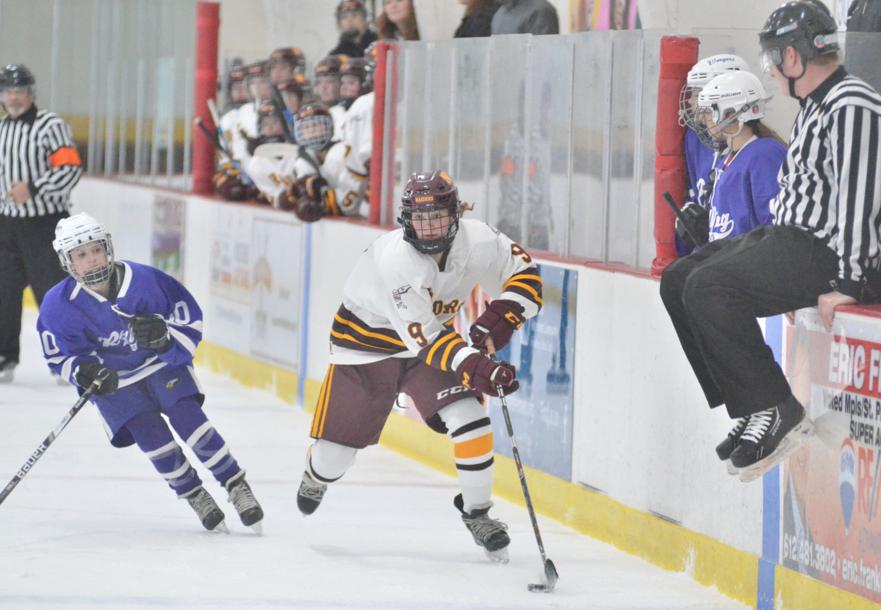 Also returning up front is sophomore forward Ava Stanchina, who tallied 22 goals and 11 assists in 24 games last year, along with sophomore Tove Sorenson (16 goals, 3 assists) and freshman Ayla Puppe (11 goals, 14 assists).
"Ayla Puppe has had a really good spring and summer," Haley said.
A strong offseason was not limited to Puppe. Haley said she saw a number of Raiders utilizing the down time forced by COVID-19 to consistently work on improving aspects of their game this spring and summer in the hopes of showing off this winter.
After a taste of the Section 1AA final last year, Northfield appears determined to return to that stage.
"They understand that you don't just get to do those things or play in section finals just because," Haley said. "You have to keep proving (yourself), especially in a little town like Northfield in a double-A section. We have to kind of work two times harder than our stronger, bigger opponents, but our kids are committed to that."