After originally pushing high school football and volleyball back to a spring season Aug. 4, the Minnesota State High School League Board of Directors voted Monday to bring back both sports for this fall.
Both are scheduled to hold their first day of official practice Monday, Sept. 28, with volleyball's first day of allowed competitions marked for Thursday, Oct. 8, and football slated to begin play on either Friday, Oct. 9, or Saturday, Oct. 10.
The football regular season will consist of six weeks with six games, which will be followed by a two-week postseason. The postseason format is yet to be determined, but discussion during the board meeting centered around a local section or regional playoff.
The volleyball regular season will last 11 weeks and consist of 14 matches with no regular-season tournaments or invitationals. A maximum of two matches is allowed per week.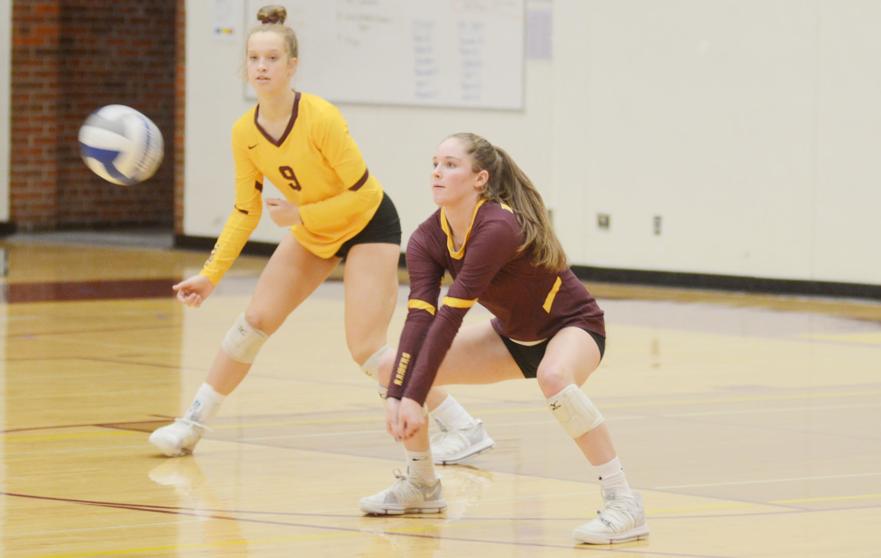 The decisions were preceded by lengthy discussions from board members on the merits of bringing each sport back this fall or leaving them in the spring.
In the end, both decisions were straightforward with a 14-4 vote to start volleyball and a 15-3 vote to commence a football season.
Before the board discussion, members listened to a statement from Let Them Play MN co-founder Dawn Gillman.
"Our students aren't scared of getting COVID," Gillman said.
She also urged the board to acknowledge the success of club sports this summer and fall, as well as the Minnesota amateur baseball season.
Following Gillman, Dr. Bill Roberts, the chair of sports medicine advisory to the MSHSL, read a statement and answered questions from board members.
He was asked for a recommendation on how to vote and if anything has changed regarding the health factors surrounding playing football and volleyball amid the COVID-19 pandemic from the original Aug. 4 postponement by the board.
"Not much," said Roberts, before reinforcing his recommendation that the board wait on playing football and volleyball until the spring.
Roberts went on to reference college athletes who have developed lifelong cardiac problems even after recovering from COVID-19 symptoms, or when those athletes were asymptomatic to the virus.
"I'm just not sure how we're going to be able to put people safely face-to-face that are breathing hard," Roberts said.
Roberts' recommendation was in response to a request from Board Members Dustin Bosshart, who later asked for a recommendation from MSHSL Executive Director Erich Martens.
Martens refused to provide one.
"In taking a look at all of the information provided, I believe this board has the capacity to decide the best way to move forward," he said.
The MSHSL also announced Monday the postseason plans for sports already in action.
Section tournaments for boys and girls soccer are allowed to begin Oct. 12 for Class A sections with more than eight teams, and all quarterfinal games for all sections to be played from Oct. 14-17.
Semifinals and finals will be played during the week of Oct. 19.
Individual sections will decide the site of the individual games.
Boys and girls cross country will contest their varsity-only section competitions the week of Oct. 12 at multiple sites, as determined by the individual sections.
There will be a maximum of four teams on the course at a time, and each team will compete only six runners as opposed to the traditional seven in the varsity race.
Girls swimming and diving will take a similar format, with section competition scheduled for the week of Oct. 19.
The section meet will be held at multiple sites, with times being compared to each other afterwards, similar to the virtual meet format used in the regular season.
A maximum of four teams will be allowed at one site, and each team is allowed to enter a maximum of 22 participants into the meet
Girls tennis, meanwhile, will only compete in a team section tournament and will remove the individual portion for this year.
The first date of postseason competition is set for Oct. 5, with the final date set as Oct. 17. Matches may only be played at outdoor courts and will be hosted by the higher seed.