If you're on the ice for the Northfield girls hockey team, you better be ready for the puck.
The Raiders fought for a 5-0 victory Thursday night against Red Wing at Northfield Ice Arena and did so with the help of five different goal scorers, with all but one of the goals coming off assists.
That level of passing and puck movement has been part of the ethos this season for Northfield, which doesn't feature a player with more than 15 points eight games into the season. Instead, the Raiders have spread the love with 16 different players notching at least one point.
"All of our players play a part in a shift," Northfield junior defender Cambria Monson said. "We try to pass as much as we can. Against teams like this, we try to get two passes and then a shot and get as many shots as we can. Everybody has a place and everybody has a purpose on the ice."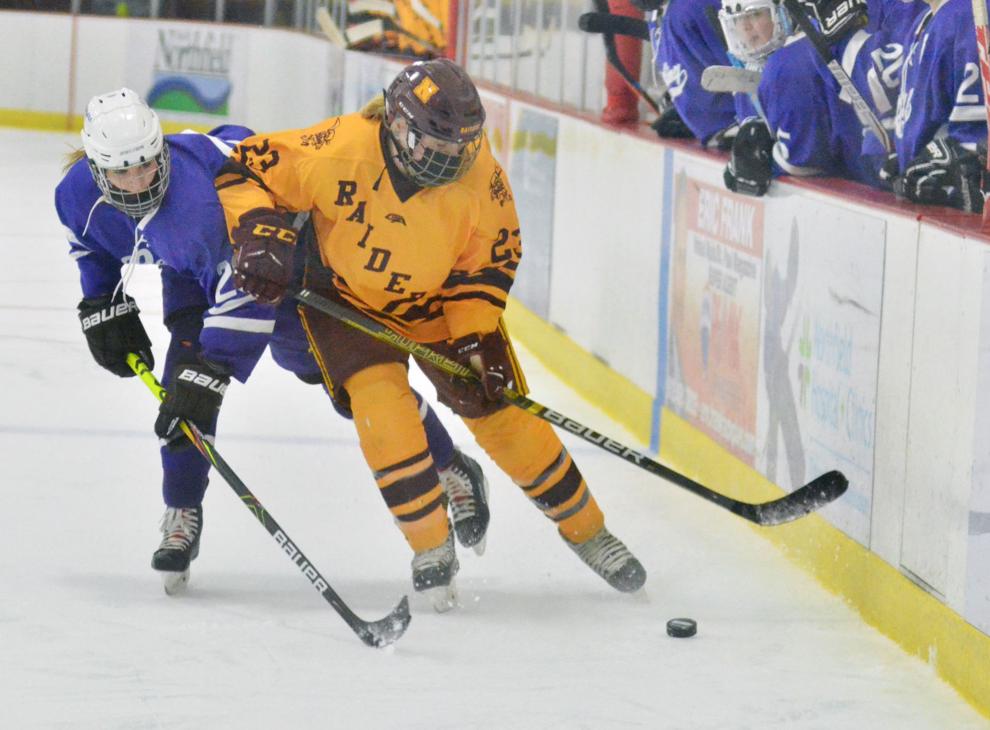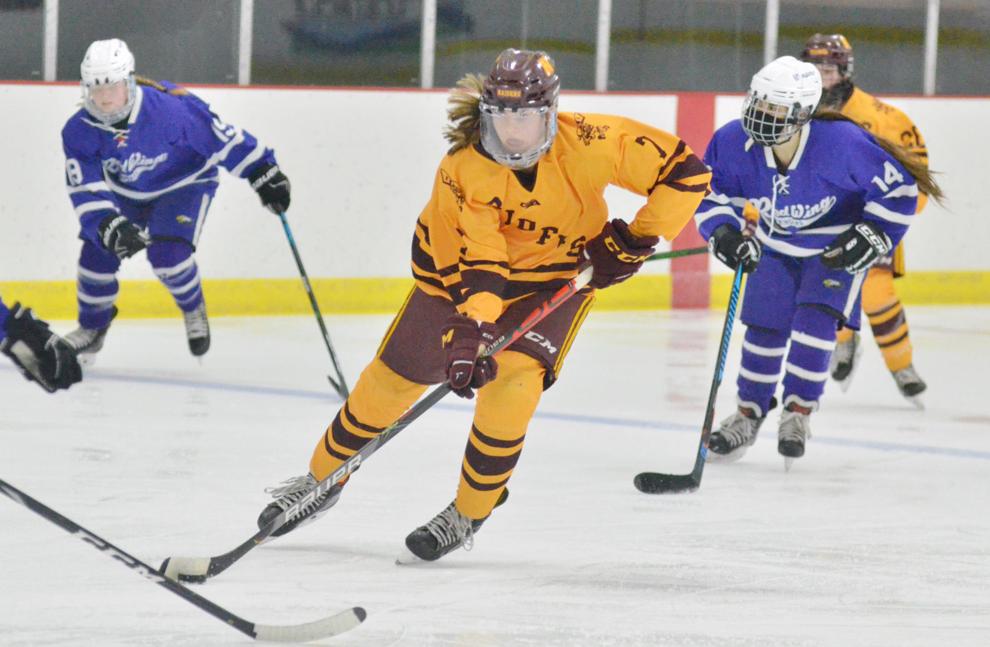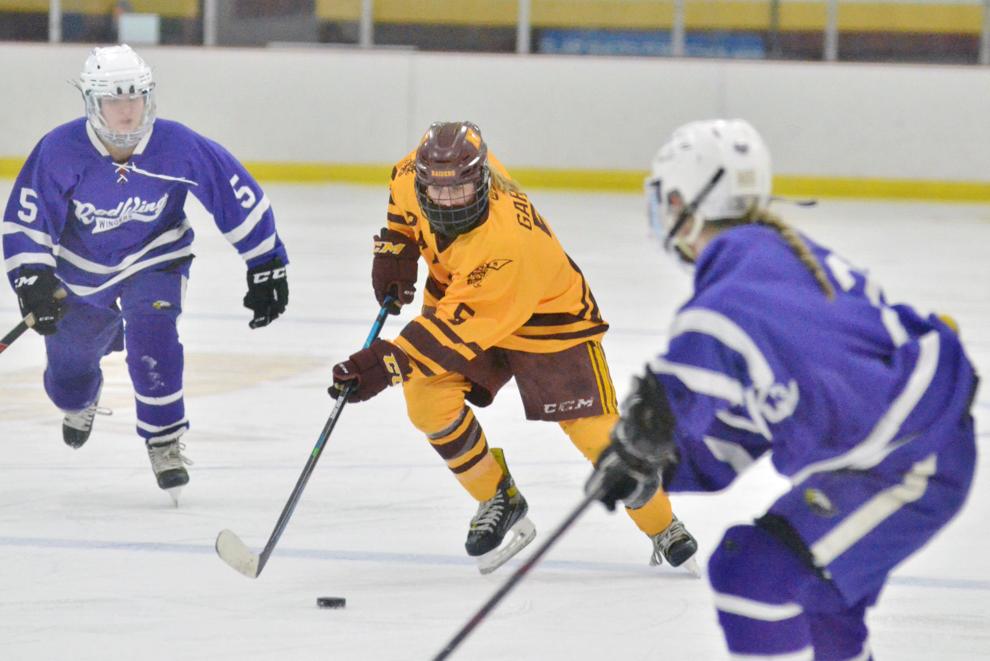 That mindset especially includes the team's defenders. Whether they're rushing up the ice and into the offensive zone with the puck, firing shots from the blue line or crashing down the slot for one-timers, many times the offense for the Raiders will center around the players who are typically the furthest away from the net.
Through eight games, Monson leads the team with nine assists, while freshman defender Grace McCoshen's six goals are tied as the team's second-highest total.
"It's a huge part of our offense," Northfield assistant coach Jeff LaPanta said. "They're very skilled and we want to have everyone touch the puck in the offensive zone. We want to get the puck low, move it low to high, get some bodies to the net and let our D rip away.
"They're all good with the puck and we want them all to rush and take ice to stretch the rink for us," he continued. "We want our D to really crash where they can offensively to own that high slot."
Monson is a veteran of the system, as she first broke onto the varsity squad as a seventh grader, when she played in 29 games in the 2016-17 season for a team that advanced to the state tournament.
Even so, she's taken a step further this season in offensive production with her 12 points in eight games, already closing in on last season's total of 19 points in 24 games, which was a career high.
"I've gotten so much more comfortable," Monson said. "I started a long time ago, and then with the help of coaches and growing up playing with good players, it makes you a better person, too. I feel a lot more comfortable than I did a while ago."
She'll quickly scan for the identities and placement of her forwards after receiving the puck at the blue line and decide whether or not she should pick out a corner to shoot for, fire a puck hard into the chaos in front or use that all as a misdirection before slipping a cross-ice pass to an open teammate on the backside.
"It's a lot of years of trying to figure out what works, who all is in front of the net and what works in practice," Monson said. "Sometimes you work on getting people on the back door and sometimes we work on just getting it hard and high and have everybody crash. It's all about the situation, but normally it's hard shots and then our forwards are really good about crashing."
"She's really good at getting pucks through (to the net)," LaPanta added. "She'll hang onto it and is patient enough to wait for that little seam and she knows when to take the big ripper and knows when to just get it to the blue paint and let the forwards go to work."
After years of personal experience and tutelage from her elders, which include Brynn Puppe (Williams College) and Kate Boland (Bemidji State), Monson is now one of the guiding forces for the next young group of offensive-minded defenders.
In addition to McCoshen, the Raiders feature freshman Rita Langford, eighth graders Abby Kasal, Olivia Rasmussen, Lily Nagy and Kiera Hauskins, and seventh grader Mia Miller.
"They know what to do. We talk about it in practice, too," Monson said. "They know what they're doing right and wrong, but it's OK to give them positive feedback, too. Everybody likes to hear positive feedback, so I try to let them know whenever I can that they're doing something right."