There's been no hesitation for the Northfield girls swimming and diving team in admitting their fears throughout the season.
Sure, the Gators were a powerhouse in Class A with three straight section titles, but with a move up to Class AA, would they be washed away by the speedier competition?
That question has been squashed throughout the year, first with a true team section title, then with the program's first Big 9 Conference crown, and finally Friday night at the Rochester Recreation Center with a Section 1AA championship.
"It feels super good; we were not expecting this," Northfield senior Ella Palmquist said. "We were super nervous coming into the section because we were new and we didn't know if we could perform as well, but we definitely stepped up and it's been super fun to show."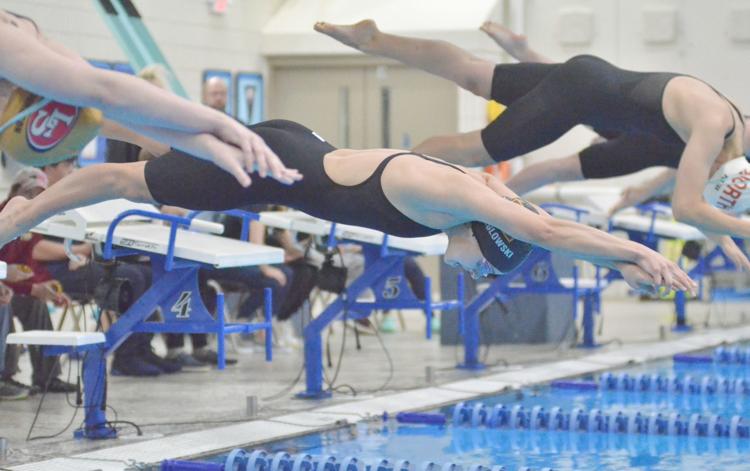 Northfield pulled off the final leg of the title trifecta the same way it earned the first two portions — with mountains and mountains of depth.
The Gators won only two of the 12 events with junior Zibby Hanifl soaring to first in Thursday night's diving competition and the 200-yard freestyle relay of Palmquist, junior Ellen Varley, senior Signe Hauck and sophomore Anna Scheglowski speeding to a title in 1 minute, 38.19 seconds.
"That's definitely the most fun relay," Palmquist said. "We always make sure we have fun and keep the energy up and we just continue it throughout the relay."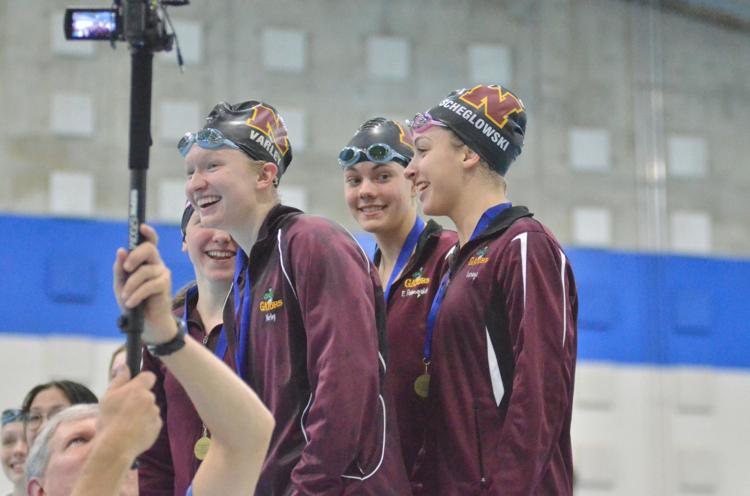 Beyond that, senior Ella Kelm claimed fourth in the diving competition to qualify along with Hanifl for state, while the 200 medley relay of Scheglowski, Varley, senior Tatum Hauck and sophomore Lindsay Sundby, and the 400 freestyle relay of Palmquist, Tatum Hauck, senior Caroline Peterson and senior Alice Zhang both earning third, but also swimming faster than the Class AA state standard to qualify for the state meet Nov. 14-16 at the Jean K. Freeman Aquatic Center at the University of Minnesota.
Those state qualifiers, combined with 21 top-eight finishes and four consolation championships, powered Northfield's 390 points to narrowly edge second-place Farmington (384) and third-place Rochester Century (367).
"Our divers made a huge impact on the overall score," said Northfield coach Chris Morgan, who also benighted from senior Madelyn Meyer's sixth-place finish in diving. "Only winning two events, diving and the 200 freestyle relay, to come away with 390 points — it speaks to how strong the team is. Everybody wanted it. Everybody knew they mattered and everybody went after it."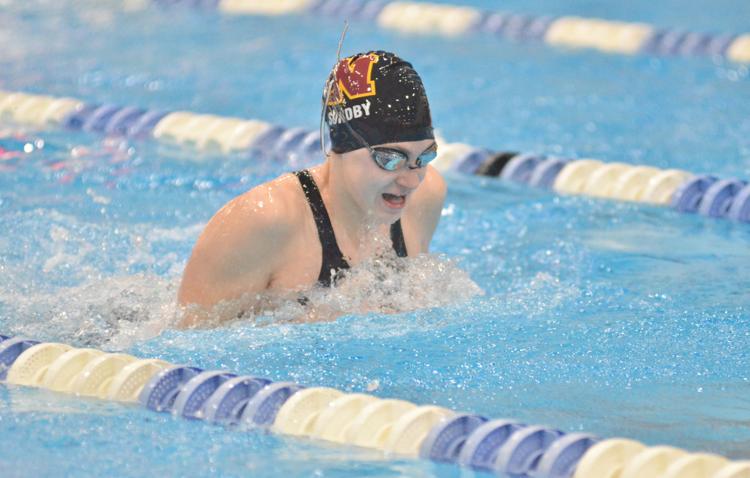 Northfield capped off the title with the third-place finish in the 400 freestyle relay in the final race of the night. After some quick math, Morgan deduced before the race the section title was in hand with a fifth-place finish or better.
The issue became balancing safe starts to ensure non-disqualification with swimming fast enough to secure a trip to the state meet. Luckily for the Gators, the group of Palmquist, Zhang, Peterson and Tatum Hauck are plenty familiar with each other's strokes.
"We actually scream at each other before the race and we're all really close, all in the same grade and have all been best friends since we were 12," Zhang said. "We know each other, we know our strokes, and honestly we would be fine if we didn't even practice it. I mean, we do, obviously, but it's just trusting in each other and the familiarity with each other's strokes."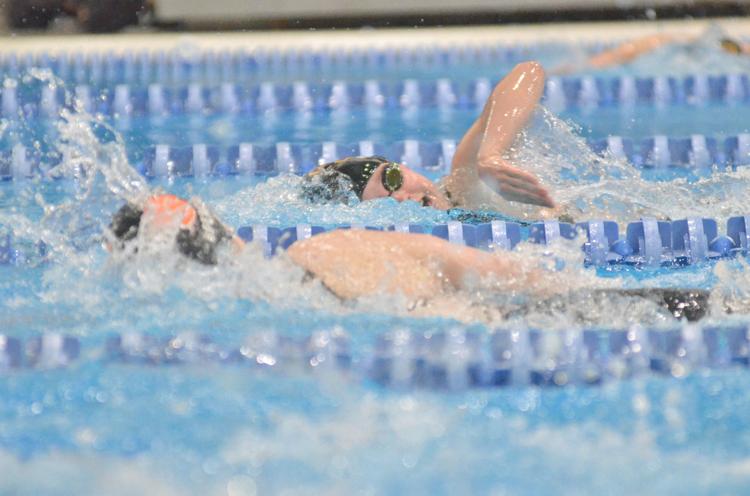 Oftentimes, Wednesday's section preliminary round can be more stress-inducing for swimmers than Friday's finals. Trying to balance qualifying for the championship final without expending too much energy is a difficult balance to perfect.
For Zhang, who won the Section 1A 200 individual medley crown as a sophomore and finished second in the event a year ago, it was too tough to master Wednesday in the 200 IM, in which she finished 13th to leave her outside of the top eight and with no way to work her way onto Friday night's podium in the event.
After working through her disappointment, and asking herself why she loves swimming, Zhang came out Friday and blistered to a time of 2:13.99 to win the consolation championship to not only grab more points than she was projected with entering the day, but also earn a bonus point for winning her heat.
"I tried really hard Wednesday and it just didn't work out," Zhang said. "so I'd just say to all the younger swimmers that honestly it happens, even to Olympians. To finish strong like this, I'm so proud of my team and of myself, but more of my team and how they were backing me up and would still support me even if I swam freestyle for the whole IM. They'd probably just laugh."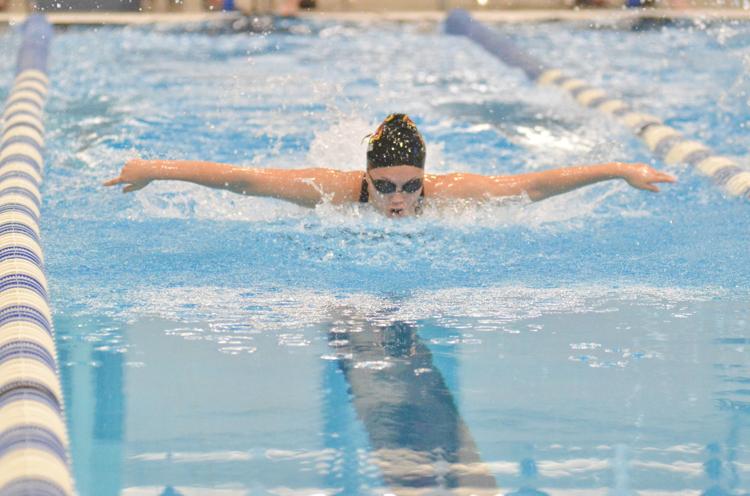 Zhang wasn't alone in that type of turnaround. Palmquist claimed the consolation championship in the 100 butterfly, Steenblock motored to a consolation title in the 500 free and Signe Hauck sped to first in the consolation heat in the 100 breaststroke.
Like Zhang, Palmquist, Steenblock and Signe Hauck entered Friday not seeded first in the consolation heat. Had all four of them swam to the position they were seeded, it's likely Farmington would have hoisted the section championship trophy at the end of the night.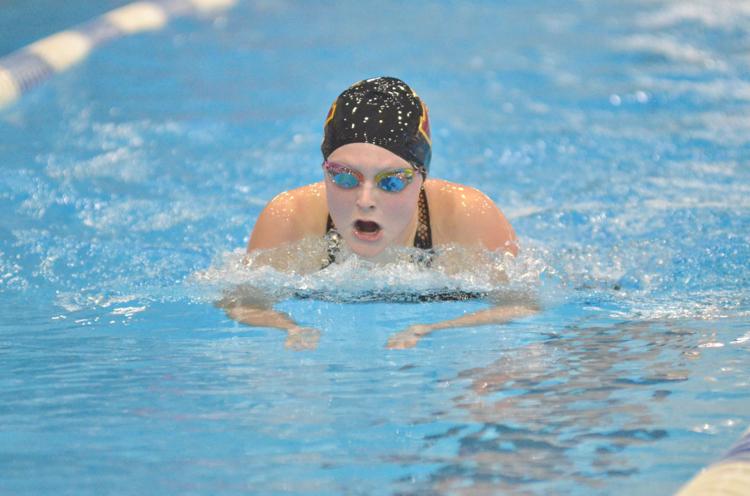 "We knew it was super important," Palmquist said. "A lot of us like Alice and Paige were super disappointed we didn't make it in to the final heat, so we knew that the best we could do is ninth but we made that a priority and got the job done."
"Our difference today was the consolation heats and how many ninth-places we got," Morgan added. "Alice in the 200 IM, Paige in the 500, Ella Palmquist in the fly and Signe in the breast — all going from not ninth to ninth. That bonus point, over and over and over again is the difference in the meet."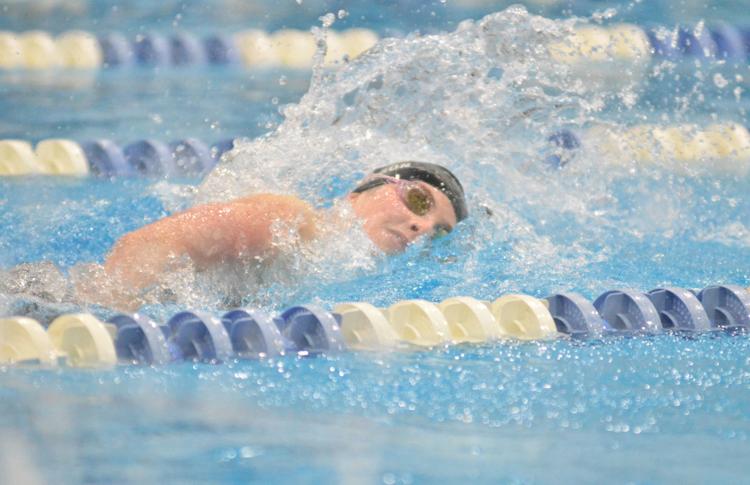 For Zhang, that consolation championship comes at the end of a difficult month in which she was forced to sit out the Class AA True Team State Championships with an illness.
Beyond missing that meet, it threw off her training schedule in perhaps the most crucial stretch of the fall.
"I thought it would be like a day thing and it just dragged on," Zhang said. "It wasn't as bad as like a full-on muscle injury, because that would have been bad. A lot of the really good girls on this team like Chloe (Mellgren) and Signe go through that a lot, and they're still finishing really strong. I just pulled off of their experiences and was like, 'If they can do this, then I can totally do this.'"
Morgan joked he thinks the nerves of moving up Class AA might finally dissipate after Friday, while Zhang said any regrets or doubt she experienced this season have been squashed as a result of Friday's title.
"It's crazy," Zhang said. "Our school has never won Big 9 in history. I'm just going to say so that Northfield remembers that so that next time we're going to get a fan bus to come next time and I'm going to come back to watch. It's just huge. Any disappointment I've ever felt has been washed away immediately. I'm just like, 'Oh my gosh, my team did so well.' Like, no matter what, we've all been stepping up. "