When Megan Reilly hits the ball, it just produces a different type of sound.
The senior outside hitter for this year's Northfield volleyball team swings her arm back and forward with enough force to produce a noise that's partially a thump and partially a high-speed collision, and the result is typically the ball slamming into the ground or wildly off an opposing defender's arms a few seconds later.
Those high-velocity spikes resulted in a team-high 152 kills in 13 matches this season. That figure also ranked 17th in the state of Minnesota for Reilly, who will play next year at Arizona State.
"She has a really big reach, and I think that's part of why she's so successful, too," Northfield coach Tim Torstenson said. "She contacts the ball as hard as she possibly can, because she has long arms and her mechanics are so good that i's pretty much clean contact every time and it's hard and it's strong."
The mechanics and power weren't always present for Reilly. When she started playing volleyball in third grade and tried out for a Northern Lights club team at the urging of a friend, she was placed onto the lowest-level team for her age group.
This year, Reilly played on the club's top 18-year-old team.
"It's kind of like a comeback story," Reilly said.
"I went to a lot of private lessons and I was really tired of not playing and I didn't like that at all," she continued. "I worked really hard and I grew and worked on things to improve my vertical and was just tired of not playing. I just worked really hard for a long time and then I got better."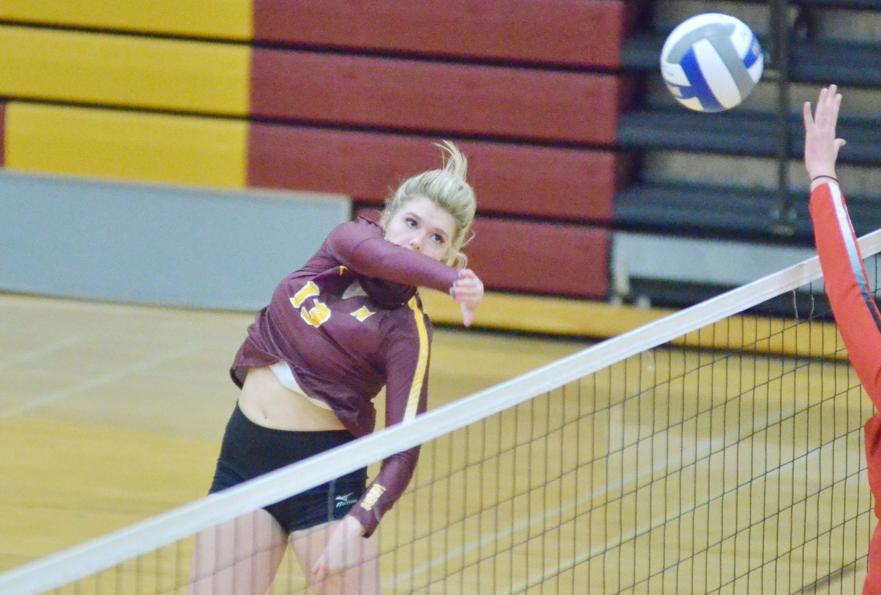 By the time she first walked into an open gym for the Northfield High School program as an eighth grader, Reilly's improvement was starting to show.
"You could tell when she walked into the gym that first time that she had talent and that she was probably going to be successful in our program," Torstenson said.
As a freshman, Reilly was listed on the varsity roster but didn't play much. As a sophomore, however, she started to force herself into the team's primary rotation at its most high-profile position — outside hitter.
Initially, that wasn't where Reilly was slotted. Growing up, she was assigned to play primarily at the right-side hitter spot, which generally receives less service and requires greater defensive responsibilities because the position is matched up across from the other team's outside hitter.
When Torstenson moved her to the outside hitter spot, Reilly's game took off.
"I like outside because you get the majority of the touches and you're just a big part of the game, and I like having a lot of influence on the game," Reilly said. "I like being the power-hitter on my team and being someone my team can turn to in big moments to get big plays. I really like that about outside, and on right-side you just don't get as many passes."
Once implanted on the outside, Reilly started to rack up kills. Last year, she finished with a program record 394 and earned an all-state honorable mention, while also landing on the Star Tribune's all-metro team.
That recognition justified the amount of work Reilly devoted to improving, but the key payoff came this fall, when she committed to play at Arizona State.
"I just always want to keep getting better because I know there's always going to be a next step for me," Reilly said.
"It was pretty much committing D1, that's always been my No. 1 goal," she added. "Now that I'm committed to Arizona State, I don't really have another goal, but now it's just about improving for college so I can still make an impact on my team there."