Forgive Lori Boland if her wardrobe choices on Dec. 17-18 do not include and green or purple, as those are the dates when her two hockey playing daughters will square off against each other for the first time as opponents.
"I have thought about just wearing black, not wearing either team's colors and just sitting on the center line at the rink," Boland said about the pending on-ice meeting between Kate Boland, a junior defender for Bemidji State, and Jessica Boland, a freshman forward for Minnesota State.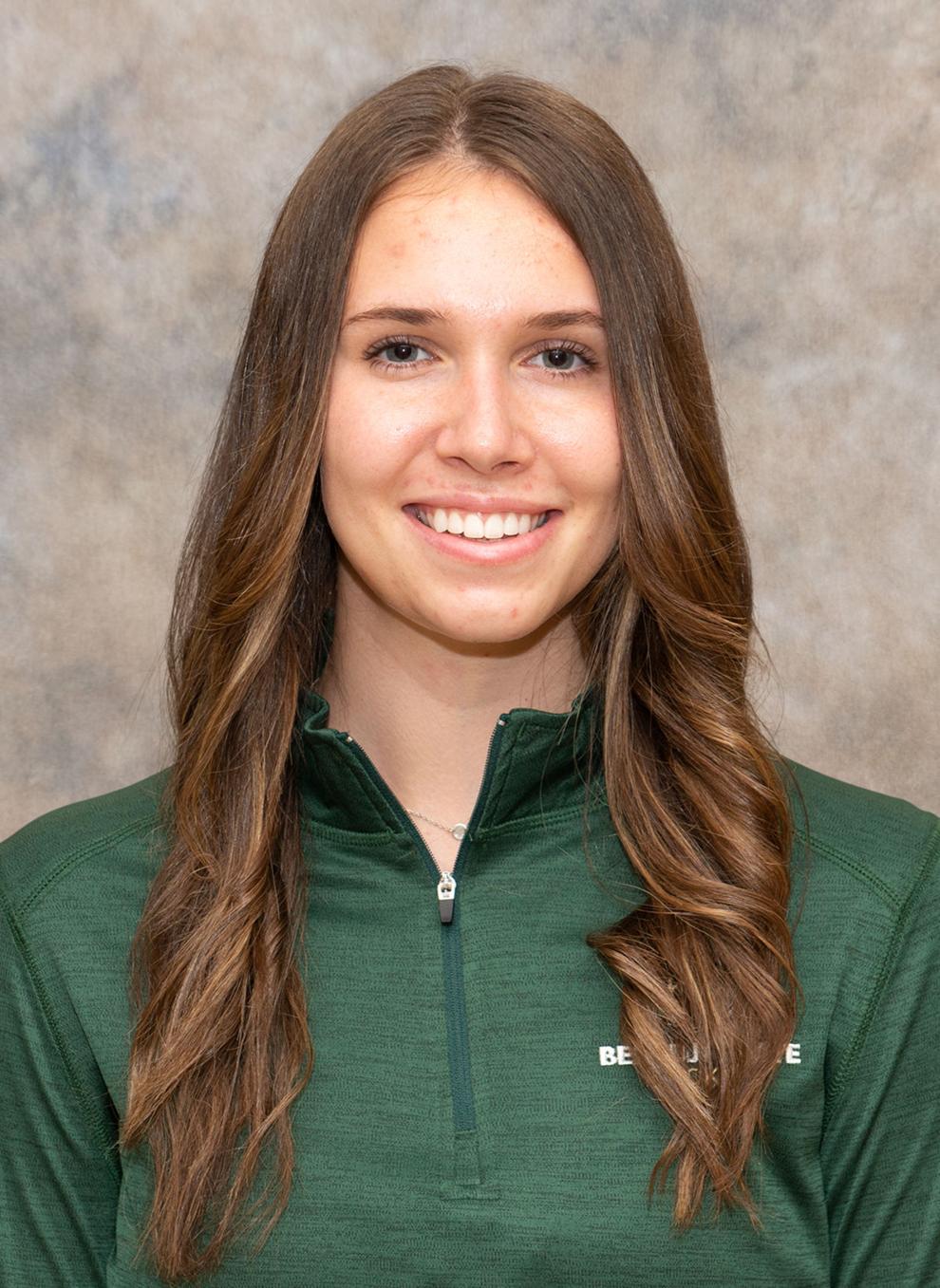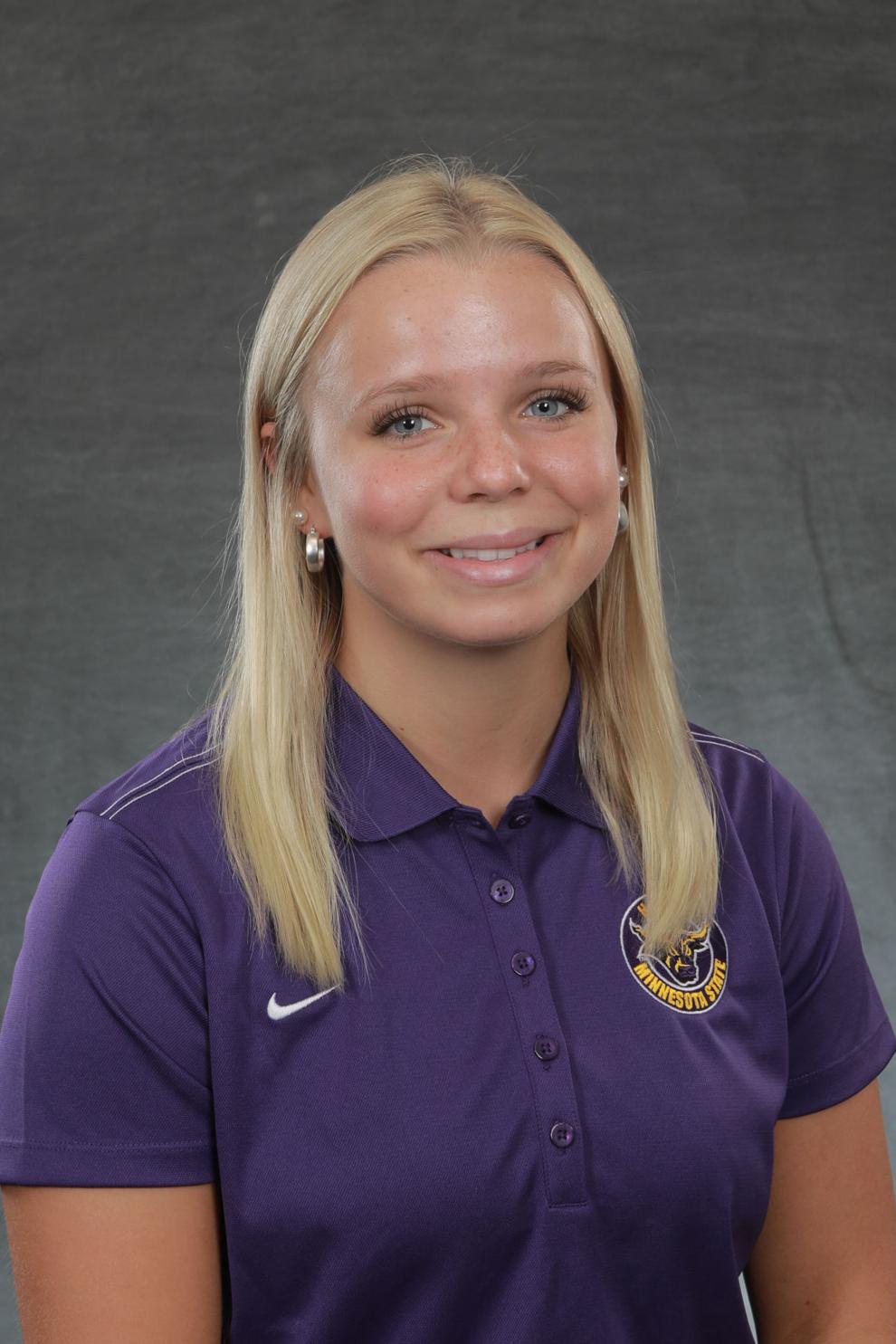 The Western Collegiate Hockey Association teams will play each other in Bemidji, Minn. on Dec. 17-18.
"They were both home last weekend (Nov. 13-14) and there was a little jabbing at each other…'is Dad going to wear the Mankato hat or the Bemidji hat' — they were just making little jokes like that. They joke about it, but nothing serious," Lori Boland said.
The friendly sibling rivalry between the two sisters may not be serious but their passion and interest for the sport of hockey makes up for it, a sport which the pair have been playing since they first started skating about the time they turned three years old.
"It was Christmas when Kate was almost three years old and she asked for ice skates," Lori Boland said. "So we just got her a pair of skates and we went with hockey skates…and that was the beginning of it (hockey) for our family.
"She took to it right away and Jessica was quick to follow. They're only two years apart in age, and when it was Jessica's turn to fit into the skates she was ready to go."
Both Lori Boland and her husband John Boland never played organized hockey growing up in the Twin Cities, but they did enjoy the sport and played plenty of pond hockey with their siblings.
"Growing up here, we were the quintessential Minnesota family as both of our families skated," Lori Boland said.
The Boland's carried on that interest with Kate and Jessica now playing at the NCAA Division I collegiate level. Younger daughter Lucy Boland is a junior blue liner at Northfield High School and youngest son Frank Boland, a freshman at NHS, is playing Bantam hockey.
At the time that Kate and Jessica started skating, the family lived in Mendota Heights, which is the association that Kate first started playing organized hockey in. In addition to time spent at the indoor rinks, the Boland's also honed their skill outdoors on the family's backyard rink.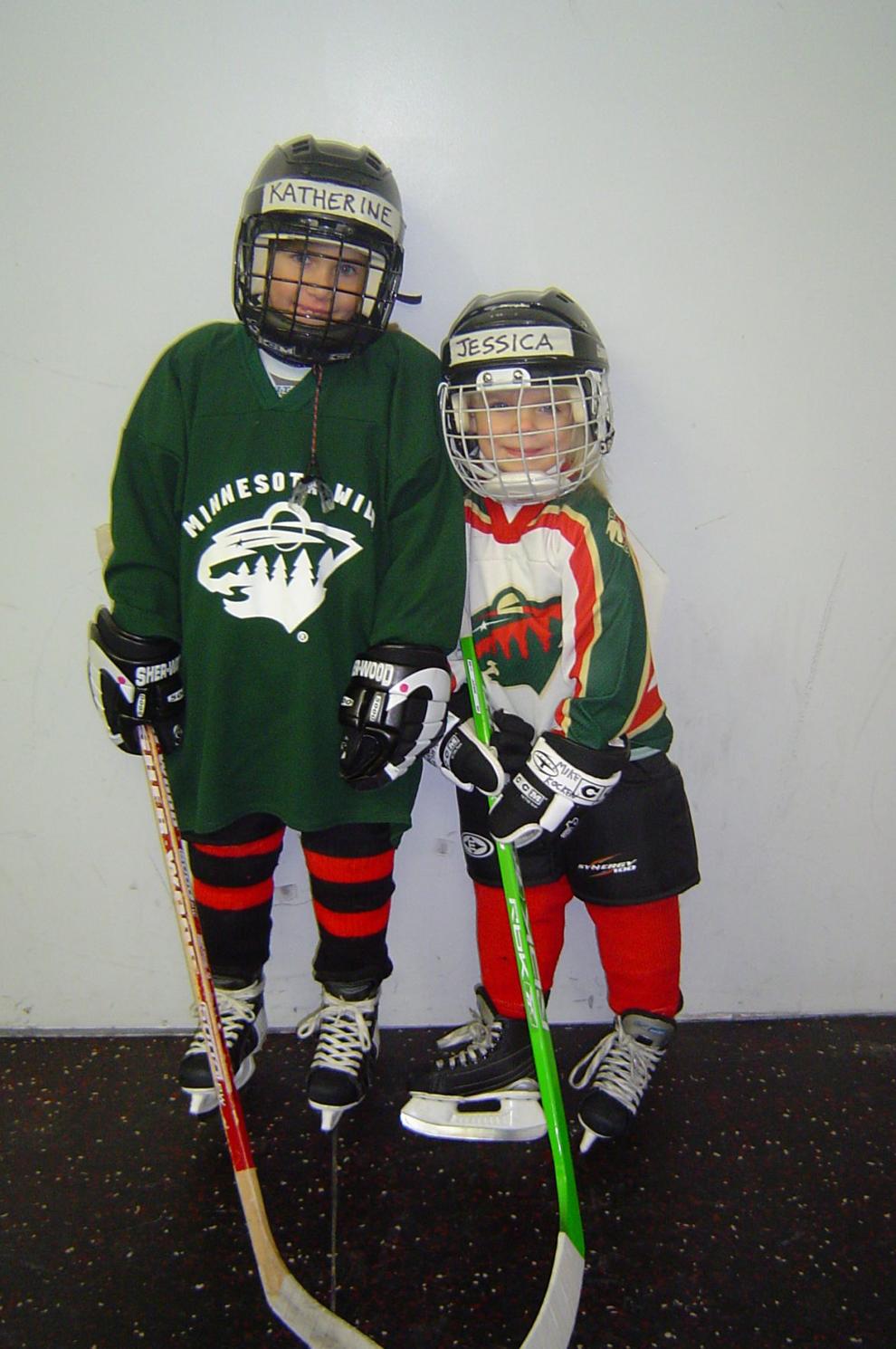 "When Kate was really young, my husband decided to start making an ice rink in the back yard. From the time she was four years old on, we always had an ice rink in the back yard, both in Mendota Heights and here in Northfield," Lori Boland said. "So all four of our kids every single winter had an ice rink in the backyard, and I think that lent itself to them getting pretty comfortable on the ice."
The Boland's relocated to Northfield when Kate was six and Jessica was four years old, and the pair began playing for the Northfield Hockey Association. Both continued through the system and went on to play high school hockey at Northfield High School as Kate had 124 points during her prep career, and Jessica scored 138 points (67g/71a) at NHS.
The sisters also gained valuable ice time with the Minnesota Blades AAA club along with participation in the spring high performance program and selection to the USA Hockey national camps in St. Cloud before graduating from Northfield High School (Kate in 2019 and Jessica in 2021). The experience with the Blades and USA Hockey camps proved to be valuable.
"I think that was pretty essential to them getting the exposure that led to college programs being able to see them play," Lori Boland said.
Kate was the first to experience the college recruiting process and eventually landed at Bemidji State.
"A big decision maker for me was the culture of the team," Kate said. "When I came up on my visits, everyone was so welcoming and I could just tell they had a good culture on the team, and the coaches went out of their way to make everyone feel pretty special, so that helped in my decision making process."
Lori Boland added, "I think Kate liked the smaller size of the school at Bemidji, she likes the up north feel and being outdoors, too."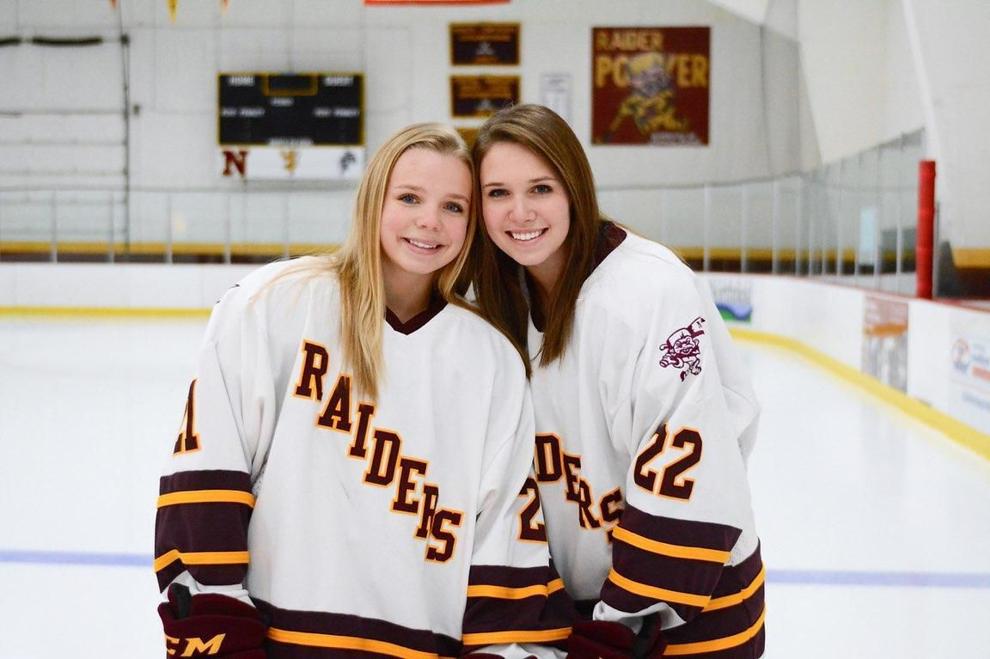 Jessica's route to the college game was a bit different as an injury sidelined her for the 2020-21 season at Northfield High School.
"Jessica didn't get to play for the Raiders during her senior season and that was a tough pill to swallow," Lori Boland said. "She spent most of last year rehabbing from that injury. She got back on the ice in June and skated with the Mavericks over the summer and has slowly worked her way back.
"Just to see her back on the ice, I was proud of her for that. It didn't matter how she did, just seeing her in a uniform and seeing her move around on the ice was enough for me."
When it came time to pick a college, Jessica did have some interest from BSU but she opted for the offer tendered by Minnesota State. The choices of majors offered, size of the school and its location played key factors in Jessica's final choice.
"She just naturally had different things she wanted to do and Mankato seemed like a better fit for her." Lori Boland said.
Kate has been a consistent force on the BSU blue line during her college career with 53 games played and 54 blocked shots to her credit. As a sophomore, she was named an WCHA Scholar-Athlete and was also named to the WCHA All-Academic team.
Jessica has already notched a pair of goals during the Mavericks' weekend series against Lindenwood on Oct. 8-9 and has skated in 13 games during her rookie season at MSU.
"It has been good," Jessica said about her first season at MSU. "I've learned a lot since being here. With the injury, I was out a year and then with COVID that was hard, so coming in and being with a very experienced group of girls, it has been awesome. The coaching staff has also helped out as well in getting me back into the swing of things."
She has also been impressed with the quality of play at the college level and, in particular, the always rugged WCHA.
"Two things would be the speed and the physicality. Those are the two biggest things I've noticed and then the competition. I would think we are in one of the hardest conferences, if not the hardest conference for women's hockey, so the competition has been great," Jessica said. "Pretty much every week, we are playing a ranked team. So everyone is physical, everyone is big and everyone is competitive."
The upcoming meeting between Bemidji State and Minnesota State will be a test not only for the two siblings but also for the parents.
"I think it will be a bit difficult," Lori Boland said about the upcoming series. "Last year, when we watched Bemidji Stater play Mankato, we were cheering for Bemidji but then you knew that your other daughter is going to be at Mankato next year, so you wanted to see that team do well…there was already a little bit of discomfort, so it will be interesting."
Jessica added, "I don't really think about it until someone asks me or brings it up. Obviously, I am excited and I think we are going to have a lot of fun with our family there. She (Kate) is a D and I'm a forward, so maybe I will get the chance to go down on a rush against her and that would be cool. I can't really picture how it will go, but obviously we are pretty competitive, so I want to win the series.
"We've joked around about it and have given our family members a hard time about what they are going to wear and stuff like that. I think my Mom is a little bit more emotional about it than my Dad. He thinks it kind of funny, and my Mom is worried about who to cheer for and what she is going to be wearing. I'm more excited than nervous."
Kate echoed some of her sister's thoughts on the upcoming series in Bemidji.
"I actually haven't thought about it too much, just because I've been focused on our upcoming games for our team," Kate said. "But I have the games marked on my calendar, so it will be fun and I am hoping to have to play a couple corner battles so I can rough her around a bit."
The sisters may be looking forward to a bit of friendly competition on the ice, but Kate is also looking for a chance to spent time with her family — especially since she will miss the family Thanksgiving gathering in Minnesota due to Bemidji State's road games at Lindenwood (Mo.) this weekend.
"I'm excited for her (Jessica) to come up to Bemidji," Kate said. "With both us so busy all of the time, she hasn't been up here very often, so I think it will fun off the ice just to say hi to her. I don't get to see her very often, and I won't be home for Thanksgiving, so just to get to see her and hang out a bit with my family will be nice."
Whatever the outcome of the upcoming games, Lori Boland knows the real victory is that her family will be up in Bemidji on Dec. 17-18 watching Kate and Jessica play a sport they love at the collegiate level.
"I think as a parent you are just happy for them to be able to play, and after Jessica's injury, to see them out on the ice and skating that's enough for me," Lori Boland said. "So, I think I will go with the neutral colors up at Bemidji!"
Jessica noted, "I think they are very positive about the whole thing versus being competitive. I think they are just excited to see us on the same ice again."