In the middle of the first set of Wednesday's sweep against Owatonna, the crowd at Northfield High School collectively rose to its feet.
They weren't celebrating a particularly well-orchestrated attack or a standout defensive save, but instead the return of senior Rachel Wieber, who after missing the majority of the last two seasons with various nagging and recurring injuries, was able to play one last high school match.
Wieber played all three sets, notched a dig during the first point she was on the court, and finished the match with 15 digs.
"That was one of the best experiences I've had during high school," Wieber said. "Having everyone encourage me and support me coming onto the court and being able to play with my best friends one last time, I'll never forget that experience. It was just really nice being out there again."
Wieber has been a two-year captain for the Raiders and a three-year starter at a variety of positions, despite not starting to play volleyball until the spring of seventh grade. Growing up, Wieber's athletic calendar was full with gymnastics, soccer and tennis and the thought of playing volleyball never entered her mind.
That was until she met Emma Torstenson — another senior captain this year for Northfield — in sixth grade, and the pair quickly developed a close friendship.
"She introduced me to the sport," Wieber said. "I would always come over to her house and she would give me mini-lessons and kind of taught me about the sport. Then I just fell in love with it from there, I enjoyed club and have been playing volleyball ever since."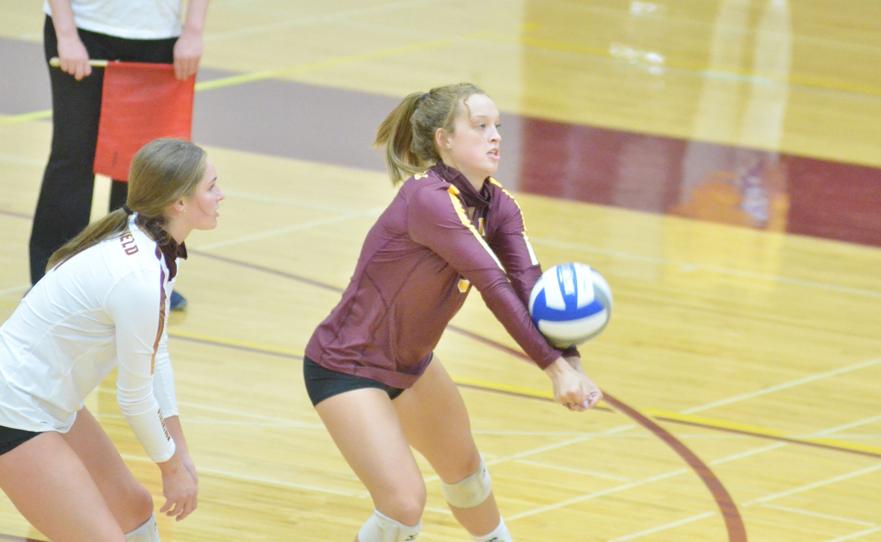 From the time Wieber first stepped onto the volleyball court, she quickly adapted to the sport.
She credits her rapid transition to her busy athletic background, which built up a variety of transferable skills that she was able to use to grow into one of the most versatile players for the Raiders.
"She's just a really good athlete, so it was rather quickly we knew she was going to play for us," Northfield coach Tim Torstenson said. "For her, because she was such a good athlete it was easy for her to pick up the game. She was really coachable and open to everything. Any information we would give her she took and took to heart."
That helped her last year, when after dealing with shin splints for the majority of the season, she was able to return to the court as a defensive specialist on the back row instead of at her traditional spots at outside hitter or right-side hitter, where the repetitive high-impact landings were not an option.
"She's very versatile and can do just about anything," Tim Torstenson said. "She's a good server, also, and she's an all-around great volleyball player."
After committing to play next year at Southern Utah University, Wieber was looking forward to making a full return from injury in her senior season. The injury bug caught up to her again, however, and forced her into a walking boot for the majority of the fall.
"To be honest, it was pretty difficult for me," Wieber said. "A lot of nights I spent at home thinking about it, and I had to teach myself to have a positive attitude about it. For me, God has a plan and all the injuries I had were meant to happen and it was really hard not getting as much playing time as I would like and not playing with the team I love playing with. I just learned that everything happens for a reason and it's really hard, but you have to focus on having a positive attitude no matter what situation you're put in."
In the end, that plan included one final return to the court with her teammates.
"I think it was awesome," Tim Torstenson said. "It's her senior year and she's meant so much to the program. I'm happy she was able to get in, and it meant a lot to me she was able to come back and play and I know it meant a lot to the other girls, too."