Ryan Bowles understands the dilemma facing Division I athletic departments around the country.
He spent 12 years working at the University of Maryland, which is now grappling with how its fall sports season might look and how the department will handle the potential financial losses that accompany playing games — football, in particular — without fans.
Now the athletic director at St. Olaf, though, Bowles is facing a different set of circumstances when it comes to fielding teams in the fall.
"I spent some time at Division I and they need that revenue to support the rest of their athletic department operations," Bowles said. "We don't, and I think that allows us to place an emphasis on really prioritizing the health and safety — and I'm not implying that they're not doing that, but we don't need to force anything."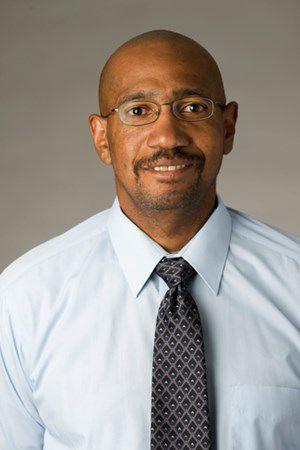 While Division I athletic departments, especially those in Power Five conferences, heavily rely on football ticket sales to support the rest of the athletic department, their Division III counterparts are playing by an entirely different set of rules.
"I don't even know the revenue number because it's kind of inconsequential for us," Bowles said.
The St. Olaf athletic department, as well as Carleton's, is funded the same way as any other branch of the college.
"Our financial backing comes from the college itself," Carleton Athletic Director Gerald Young said. "It's not driven by TV contracts or tickets sales, it's just a department that has a budget just like any other department."
"While we do generate some revenue through ice arena rentals, through some ticket sales, concessions and sponsorship sales," Bowles added, "the large majority of our athletic department budget is funded by the campus. Campus' budget is funded through endowments, through tuition room and board and through giving and donations."
That pool of money may face some problems of its own due to the stretching impacts of COVID-19, declining enrollment figures in higher education and a shrinking number of donations as pursestrings are tightened in response to a declining economy.
Without much either Bowles or Young can do regarding those situations, though, both have refocused their attentions elsewhere.
For Young, and the rest of the Carleton athletic department, that's been providing support to the school's graduating seniors.
"The biggest impact no doubt is on our student athletes," Young said. "We have seniors in spring sports that have lost their seasons and are graduating without a senior year experience. That's really where the primary focus is, is on our student athletes."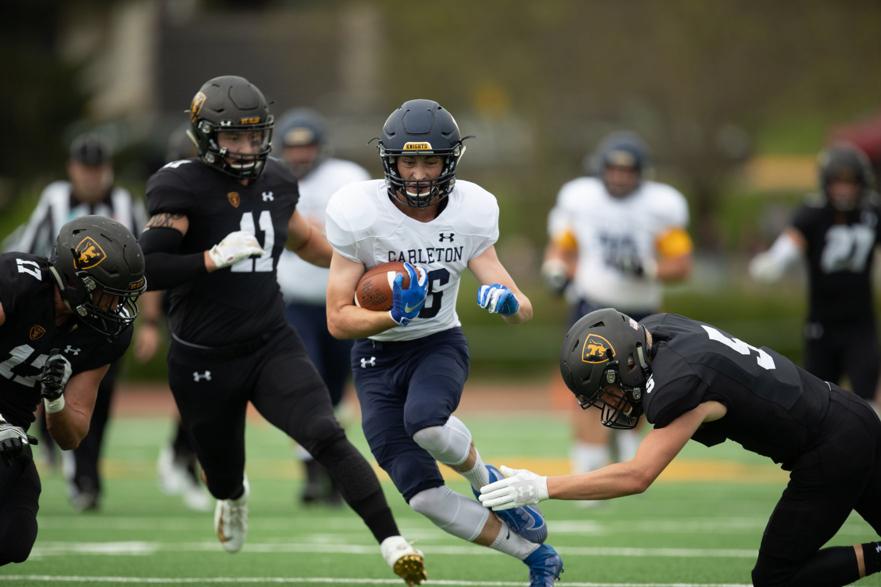 He's been trying to reach out weekly to senior athletes in spring sports to evaluate how they're handling the loss of a final season and final college experiences.
Bowles, meanwhile, is putting together a variety of contingency plans for how the athletic department might operate in the fall.
"We're just trying to prioritize health and safety for all students here," Bowles said. "I think we've got to figure out what happens with the academic calendar and how we educate the students first, and then I think athletics needs to fall in line with whatever we deem best for that, and I'm fully supportive of that."
Those conversations center around discussions happening at the national level with evolving NCAA guidelines, the state level with potential policies and plans from the Minnesota Intercollegiate Athletic Conference and, most importantly, at a local level with how St. Olaf will approach the fall semester.
That includes solving a unique question.
"The joke is, 'It's hard to play football with social distancing,'" Bowles said.
That also means that if social distancing requirements are still in place, the likelihood of fall sports returning is slim.
While Division I schools are considering possibilities that include playing games without fans and starting athletic seasons before the student body is allowed to return to campus, that's not an option for Bowles and his staff.
"That's not something that we've considered and it's not something that we would look to do," Bowles said. "If we get to a situation where we've deemed it unsafe for the entire student body to be there on campus, I'd feel really uncomfortable for our student athletes to be on campus, quite honestly. I just think that we need to prioritize their health and safety and treat them like students like the rest of the student body."