The message was simple at halftime for the Northfield boys basketball team.
Against an aggressive Austin team that forces the opposition to make quick, decisive movements up the court, the Raiders were timid in the first half to allow the Packers to swarm them at every corner of the court.
That created a large enough first-half gap to provide the difference in a 62-44 victory for Class AAA No. 6 Austin on Friday night at Northfield High School.
"We had to be more aggressive in the first half," Northfield coach Ryan Driscoll said. "We just sat back and nobody really wanted to go for it. The second half we attacked, but we just have to go right away."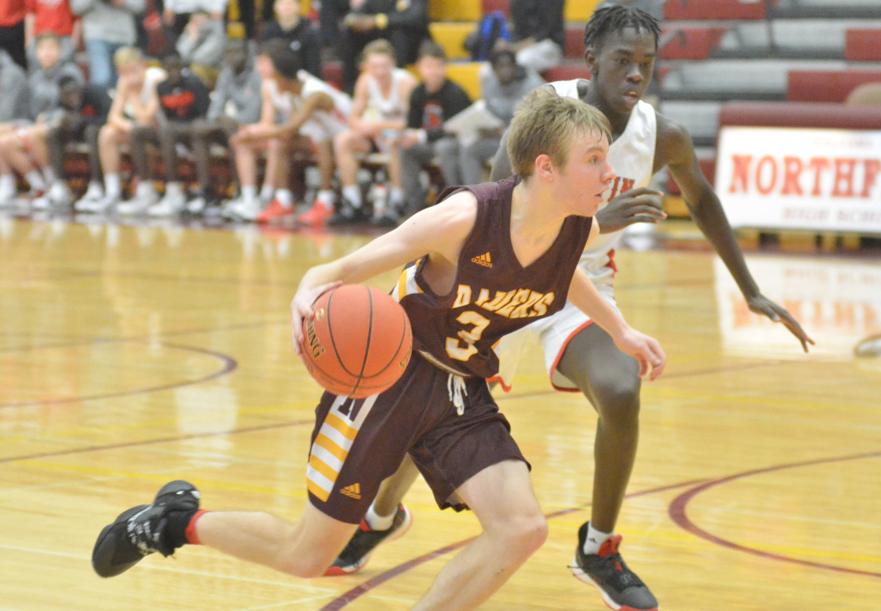 At the end of the first half, Austin (11-1, 8-1) possessed a 30-14 advantage. After the Raiders (3-9, 2-6) scored on their first possession 51 seconds into the game, they managed only five more points until junior guard Kip Schetnan knocked down a 3-pointer with 3:14 left in the first half.
Northfield played Austin even in the second half, and while Driscoll said he doesn't like to keep track of moral victories, he said he witnessed growth from his team throughout the final 18 minutes.
Junior guard Karsten Clay led the team with 17 points despite converting only 1 of 5 3-pointers, since he drained 5 of 7 shots from inside the arc in addition to 4 of 5 attempts from the free throw line. Junior forward Anders Larson also created plenty of second-half offense with six points in addition to two assists and two rebounds.
"Sometimes it just takes getting to halftime and saying, 'Guys, nobody can win with 14,'" Driscoll said. "Take the handcuffs off and just go. Make an aggressive mistake."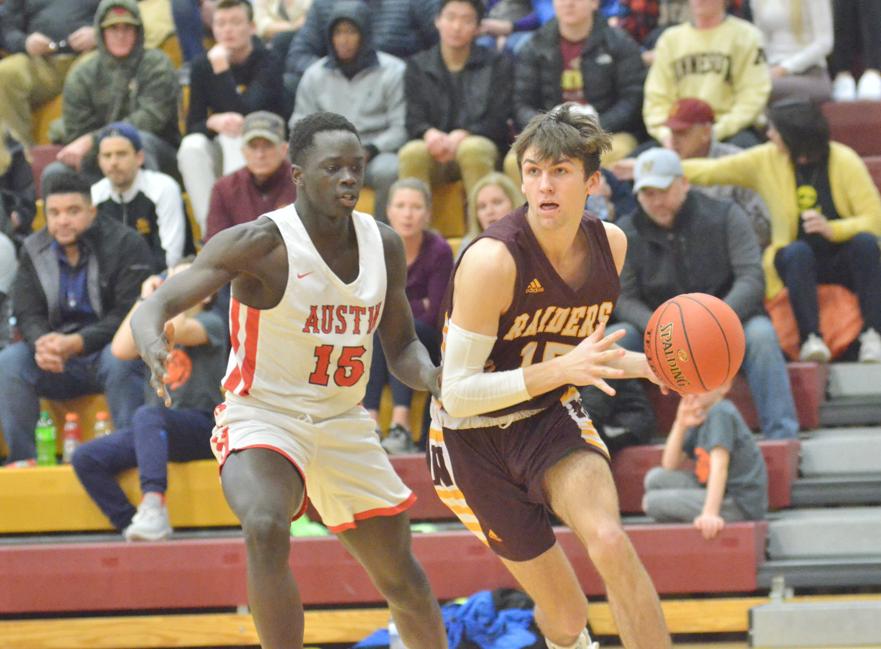 What was consistent throughout the game was Northfield's defense. Austin struggled to find much of a consistent offensive rhythm due in large part of the Raiders eliminating senior Agwa Nywesh, the team's offensive fulcrum.
Nywesh finished with only eight points, well below his average, while secondary options Pierre Lilly, Ogur Gari, Moses Idris and Teyghan Hovland were forced to pace the Packers.
"Six of their (nine) threes came from guys that normally aren't scorers or shooters for them," Driscoll said. "When they shot it I said, 'That's OK. We can give those up.' We know when we're playing zone we're going to give up shots from the outside, and we just want to make sure they're contested and tougher shots and make them work for it."
Going forward, that defensive effort can power Northfield through the rest of the season, starting Tuesday night at Faribault.
The offense will just need to come along with that defense.
"We were better at a lot of things and that's a good team," Driscoll said. "If we can keep teams between 25 and 30 points in a half, which was basically what we did tonight, we should be able to be in a game. We have to be able to expect to score 60, and when we don't we can't expect to win."