Brandon Gerster isn't oblivious to where the opposing team's outfielders tend to set up.
With a frame his coach Chris Stanton estimates stretches to either 5 feet, 4 inches or 5 feet, 5 inches, the Randolph sophomore doesn't necessarily past the eye test — at least initially.
That's because when Gerster notices all three outfielders drifting in within 10 feet of the infield, he's got one thing on his mind.
"If they want to play me up, I'll hit it over their head," Gerster said. "I've got no problem hitting it over their head."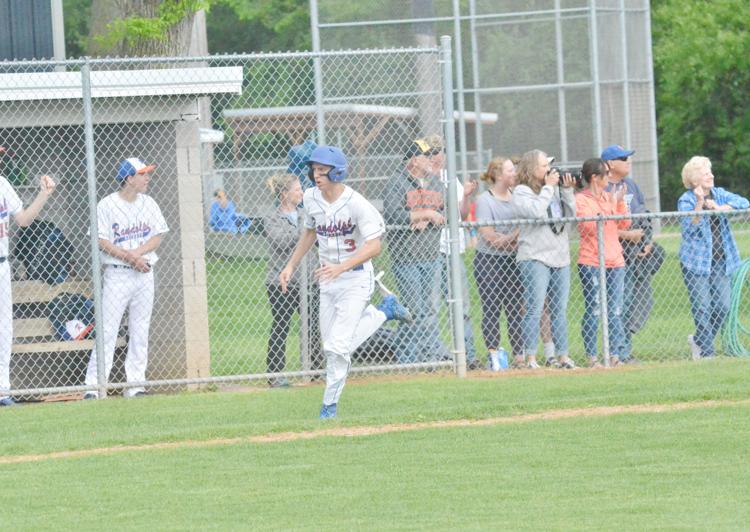 He didn't pull that off during a 16-3 win Tuesday, May 28, against Heritage Christian Academy in the Section 4A playoffs, instead opting for a pair of walks and an RBI single in his three plate appearances, but in an postseason-opening 9-0 win against eighth-seeded Mayer Lutheran, he yanked a triple off the wall in left field.
That didn't deter fifth-seeded Heritage Christian (8-9), which is fine with Gerster.
"It usually goes over their head, and I'm usually standing on third," Gerster said.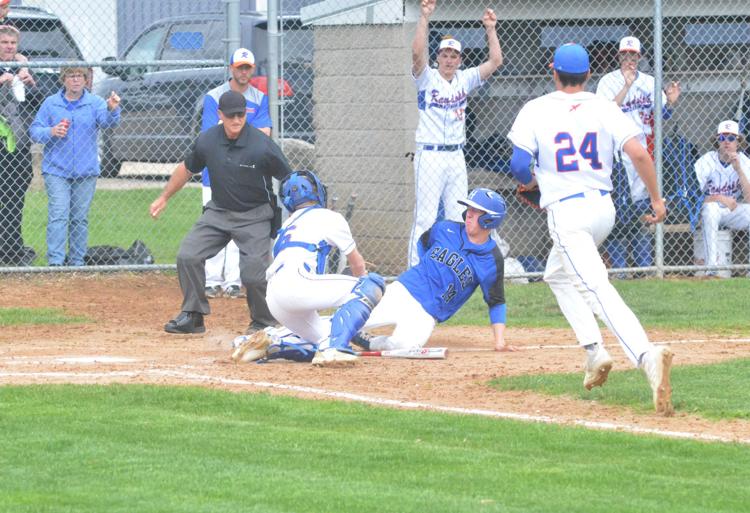 The top-seeded Rockets (21-2) did use a pair of triples to help erase an early deficit against the Eagles, first with senior Joey Erickson driving in three runs with a three-bagger to provide a 4-2 lead in the second inning. Two batters later, junior Dane Ehleringer drove in a pair with a triple of his own to push the advantage to 6-2.
"I was hyped, just trying to get everybody going," Erickson said of the reason behind his roar after his triple. "I knew up 4-2 we could still tack on a lot more, and then Dane came up and hit that triple. That was the turning point, and everyone was riled up and ready to go."
From there, senior Andrew Wenstrom made sure Heritage Christian didn't find its way back into the game. The right-hander finished with eight strikeouts across four innings while allowing four hits and three runs, two earned. Gerster took over for the final frame, pitching a 1-2-3 inning with a pair of strikeouts against the 3-4-5 spots in the order for the Eagles.
"He's a little dude, but he throws hard," Stanton said.
Erickson's triple served as a bit of cathartic release as well, as Heritage Christian gained a 2-0 advantage in the top of the first with the help of a leadoff homer by Taylor Broderson that bounced off Erickson's glove and over the wall.
That moment came one year after Broderson, who will play at Bethel University next year, and the rest of his teammates twice surged past Randolph in elimination games to advance to the state tournament and eventually win a state title.
"Coming into this year after losing two games to go to state and then they become the state champs, everybody knew we were right there," Erickson said. "Coming back with everybody, everybody's kind of realizing it now that this is our year. We have to do it this year, so we're all focused and ready to go."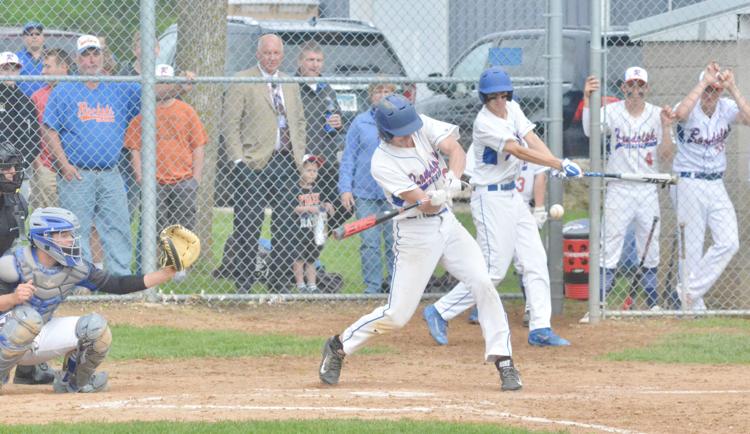 Randolph is in nearly the same spot again this year. With the win against Heritage Christian, it advanced to the winner's bracket championship Saturday at home, where it won 3-0 against second-seeded Liberty Classical Academy (13-5). Wenstrom went the distance on the mound while allowing only one hit and striking out 12 batters.
With the win, the Rockets will advance to Thursday's final at the University of Northwestern, where the winner of Tuesday's game between Liberty Classical Academy and Goodhue () will have to beat Randolph twice to advance to state.
The benefit of not losing a single player to graduation, is that generally, returning talent improves year-to-year. That's left Randolph with a lineup bolstered with dangerous bats that remember last year's shortfall in the section tournament after an undefeated regular season, proven by Gerster occupying the No. 9 spot in the order all year.
Against Heritage Christian, eight of nine Randolph starters reached base via a hit or a walk at least twice.
"That's how we've been working all year," Stanton said. "We've kept Brandon down in the order for a reason, and that's because he's been hitting in runs. And Jack Bennerotte's done a nice job in the six-hole. All year we've gotten one-through-nine base hits when we needed to."