Through a combination of nerves and uncommon mistakes, Randolph baseball's debut in the state tournament looked a little wobbly.
Fourth-seeded Randolph suffered a 10-0 defeat against fifth-seeded Kerkhoven-Murdock-Sunburg on Thursday afternoon at the Mini Met in Jordan during the Class A quarterfinals, with most of the damage coming in an eight-run third inning.
"One bad inning, and that's a good team," Randolph coach Chris Stanton said. "They hit the ball one through nine. That's probably the best lineup that we've seen."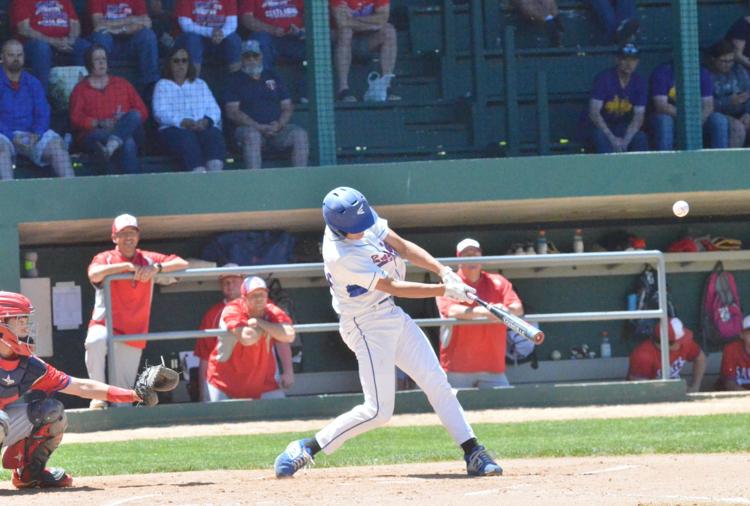 The Rockets, meanwhile, struggled against KMS starter Alex Call, a freshman left-hander who featured a quick fastball with late tailing action and a big breaking ball that forced a few wild swings at balls in the dirt.
Call struck out four of the six batters he faced while not allowing a baserunner before he was pulled entering the bottom of the third inning once the Saints (21-2) had jumped in front in an effort to preserve him for Friday's championship semifinals.
"We haven't seen a lot of lefties," Stanton said. "I think that just threw us off a little bit."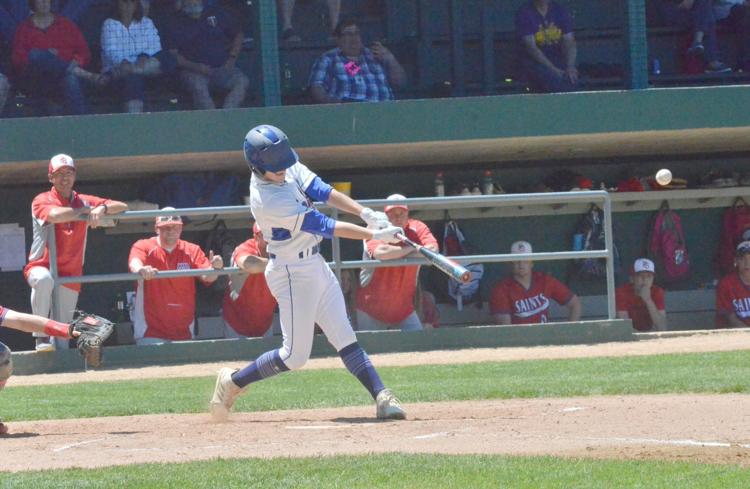 Randolph (21-3) featured an ace of its own entering the game in senior Andrew Wenstrom, who stormed through the Section 4A tournament with a 4-0 record while throwing every pitch of the tournament for the Rockets and allowing only three runs.
KMS consistently squared him up, tallying seven hits before Wenstrom was pulled with one out in the third inning. All eight third-inning runs were charged to Wenstrom, although only six were earned.
"I don't think he had his best stuff; he seemed to leave the ball up a little bit," Stanton said. "In the last few games, he said the umps were calling them up, so he was thinking about that, and obviously it was more shoot the knees today, and that's what he needed to do. He needed to look downstairs when you've got a good team you're facing. You've got to get ground balls and not line drives."
The performance, which Stanton said was unlike any other this season, might have been due to nerves brought on by the stage.
Stanton thought the annual rivalry game against Cannon Falls, and the large crowd that accompanies it, might have prepared his squad, but even the day before the game, the anxiety was starting to present itself.
"Yesterday we didn't have a great practice and they were all super nervous," Stanton said.
The loss leaves Randolph with one more guaranteed game 10 a.m. Friday at Chaska Athletic Park against Sebeka, which lost 4-2 to top-seeded BOLD in its quarterfinal game. With a win in that contest, the Rockets would move on to the consolation championship at 3 p.m. Friday in Chaska.
While it might not have been the original goal of the weekend, a fifth-place trophy and a pair of wins means there is plenty of motivation to keep playing, Stanton said, and with the initial nerves out of the way, he likes his team's chances in a "no-pressure game."
"We still have to get our first win here, and we still have something to play for," Stanton said. "It's always nice to go home with hardware, and we've got to win two tomorrow to get the consolation championship. That's what we're shooting for now. To go 2-1 at the state tournament is pretty good."