All the pieces are starting to fit together for the Northfield softball team, and the resulting picture looks a lot like a team capable of playing deep into June.
In the first few weeks of the season, the self-proclaimed identity for the Raiders was one built around its all-state pitcher Brynn Hostettler and an offense capable of scoring enough runs through its speed and athleticism.
That worked just fine, but as Thursday's 6-3 victory against Class AAA No. 6 Winona (11-3) showed, Class AAAA No. 8 Northfield (13-2) is plenty capable of mashing opponents with power after a pair of first-inning home runs from senior Payton Fox and junior Sammy Noreen provided a lead that never vanished.
"We knew we had some home run hitters on our team, but early in the year we weren't hitting as many over as the girls thought we might," Northfield coach Ryan Pietsch said. "It's a testament to them that we can win in a magnitude of ways, and that just makes us more dangerous moving forward. If we need to, we can hit some over the fence, but at the same time we run the bases well, we're aggressive, we're athletic and we can bunt when we need to."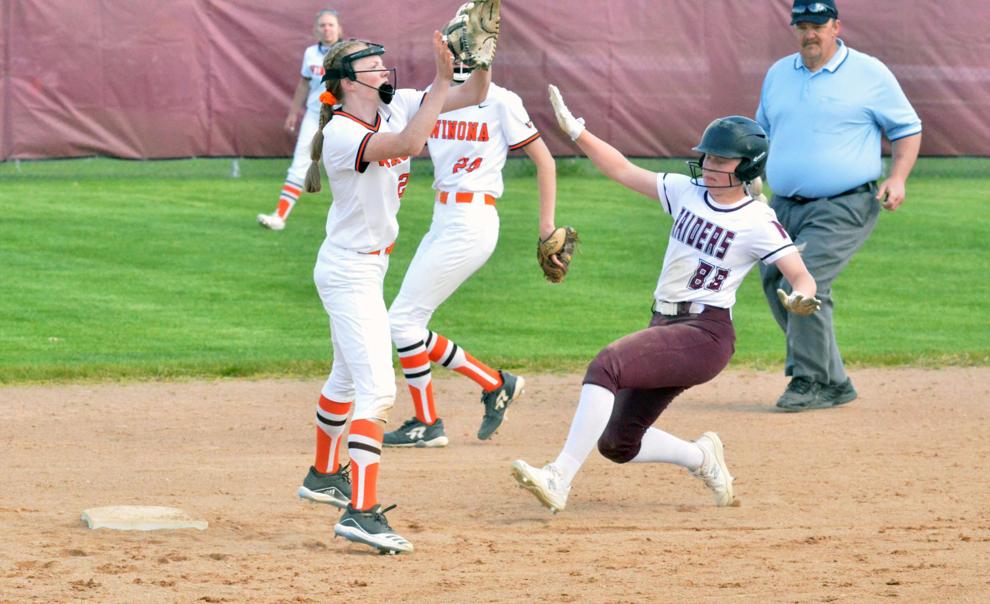 The home runs were the seventh and eighth of the year for the Raiders, while Fox — the team's leadoff hitter — is now tied for the team lead with Mikaela Girard with three apiece. Noreen's blast was the first of her varsity career, while sophomore Courtney Graff picked up her first varsity home run in an 8-1 victory against Class AAA No. 1 Mankato West.
"We've definitely had that throughout the year, it just comes and goes," Girard said. "We're always putting the ball into play and making other teams work, which is always the most important thing. We're not a home run team, but it happens. We just don't aim for that."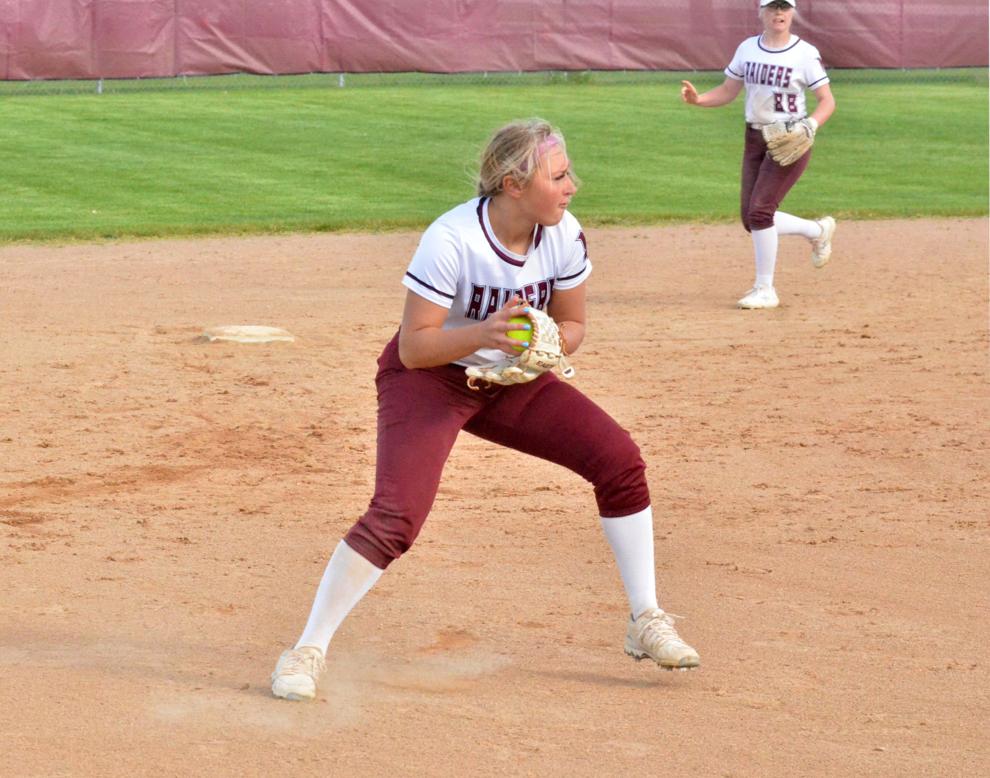 Fox represents the returning power from Northfield's run to the 2019 Class AAA state championship, as she whacked three home runs as a sophomore that season. Girard was a varsity regular and top-of-the-order threat, but one that did her damage with seven doubles, a triple and a .418 on-base percentage.
This season, Girard has locked down a spot in the middle of the order for the Raiders and has showcased why by hitting two of her three home runs in that win against Mankato West. She leads Northfield in batting average, on-base percentage and slugging percentage with an eye-popping slash line of .571/.632/.878.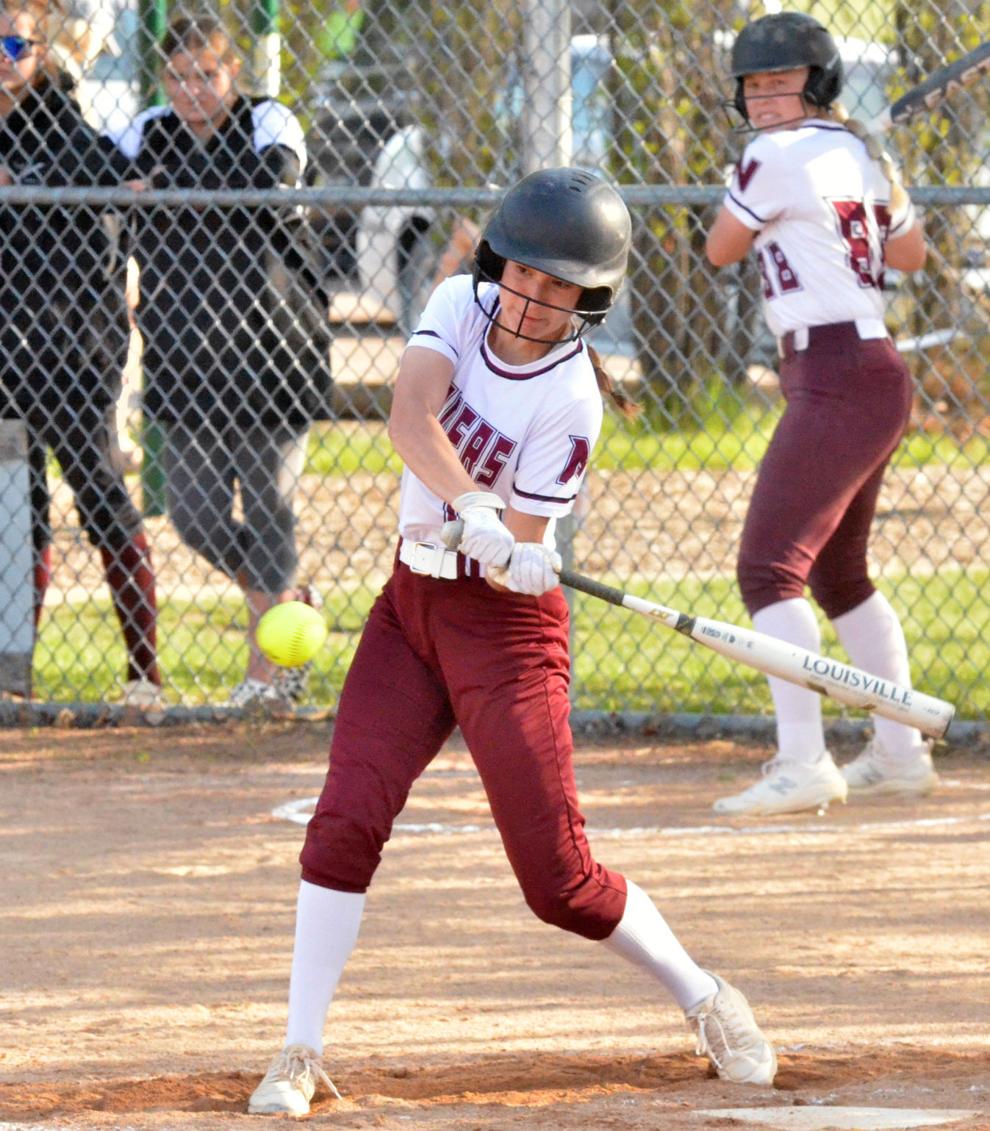 The batter hitting one spot behind Girard in the cleanup spot — Noreen — has been steadily establishing herself as an additional offensive weapon in her first extended varsity playing time this spring.
"I was kind of very timid at the beginning, but once I went up there and knew I could hit the ball I got way more comfortable," Noreen said. "I knew I could use my bat."
"She's a kid who's dedicated to the game," Pietsch said. "She works hard at it, she's put a lot of time into her hitting and you've seen her moving up. She puts together good at-bats, is up there swinging hard and not getting cheated and not striking out very much. We like what she's doing at the plate and we expect her to continue that moving forward."
All together, Northfield sports a team-wide on-base percentage of .473 and an on-base plus slugging percentage of .993.
The Raiders have walked more than they've struck out and are averaging more than two steals a game, creating an offense that might take a couple cheat codes for opponents to crack.
"We've been in our final form for a couple weeks now," Girard said. "We've really been settling in."
Raiders close in on Big 9 title
Entering Thursday's game, Northfield and Mankato West represented the final two unbeaten teams in the Big 9 Conference with matching 8-0 records.
After the victory, the Raiders are two wins away from claiming an outright Big 9 title, which would be the first in program history. All that's left is a May 20 game at home against Austin (0-15, 0-9) and a May 27 trip to Albert Lea (4-11, 1-7) for the final game of the regular season.
"I'm proud of the girls tonight," Pietsch said. "It's a big win for us as far as the conference goes. We have two more to take care of to hopefully get our first Big 9 title when it's all said and done."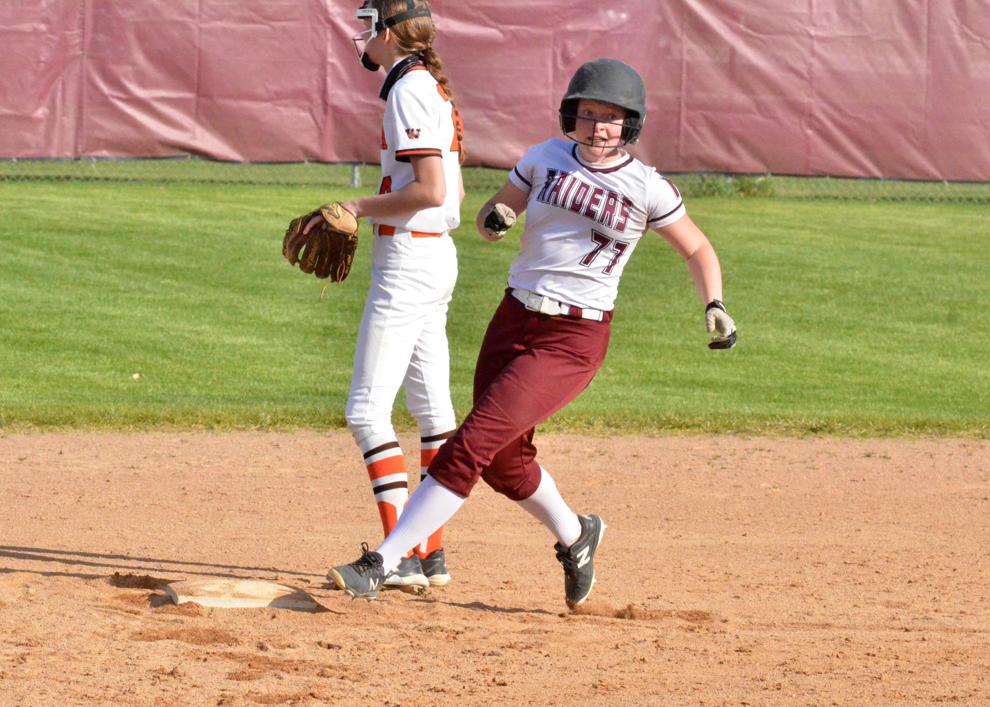 The Raiders pounced on the Winhawks early Thursday with Fox's solo home run to lead off the bottom of the first and Noreen's two-run blast with Girard on base three batters late. Northfield added three more runs in the bottom of the third with Katie Balster's RBI single and Chloe Rozga's two-RBI double to extend the lead to 6-0.
"We came into this knowing it was going to be a tougher game, but that didn't scare us," Girard said. "We're always going to come out and do what we need to do, and as you can see we did that. We're always pushing for the next challenge, and today was definitely one of those days."
Winona scored three times in the top of the sixth, but Hostettler quickly extinguished the threat before it seriously jeopardized her lead.
Hostettler had an off day compared to her typical sterling standard, allowing the same number of earned runs (two) as she had in her last nine games combined. Still, for most pitchers, Thursday's 14-strikeout outing would be considered a standout performance.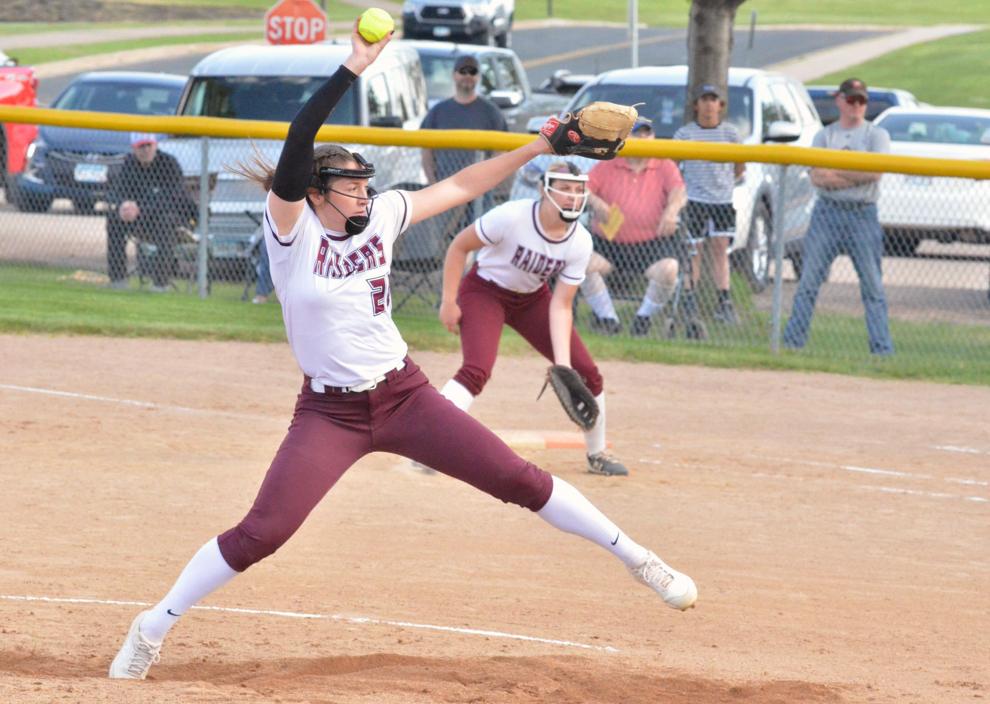 Outside of the two games against Austin and Albert Lea, Northfield played again Friday afternoon at New Prague, and has a non-conference rematch against Mankato West scheduled for Friday, May 21.
The Scarlets have won their last five games since losing to the Raiders.
"We just want to keep getting better everyday," Pietsch said. "That's the biggest thing I emphasize with these kids, is to continue pushing each other in practice to improve so come playoff time we're playing our best softball, and hopefully we can make a run toward the state tournament."