With some foresight, Northfield junior Payton Fox was able to picture a future she wanted to be a part of.
While visiting the campus of St. Cloud State in February, Fox focused on the clear positives — her connection with potential teammates and coaches — while also recognizing that by the time she steps on campus for the 2021-22 school year, the softball program will be enjoying a new locker room and a new weight room.
With all that in mind, it was a simple decision for Fox to commit to the St. Cloud State softball program.
"It kind of just happened," Fox said. "I wasn't looking to commit (early), but it kind of just happened."
Fox, who was a member of the Class AAA all-state tournament team last year, is the third Raider to commit to a college program in 2020.
Junior pitcher Brynn Hostettler committed to the University of Minnesota in January, while senior infielder Anne Fossum committed to St. Olaf the same day (March 4) Fox committed to St. Cloud State.
"It's nice to see her commit to another in-state Division II program," Northfield coach Ryan Pietsch said. "It's not too far away, so hopefully we'll have the chance to see her in action, too, in a couple years at the next level."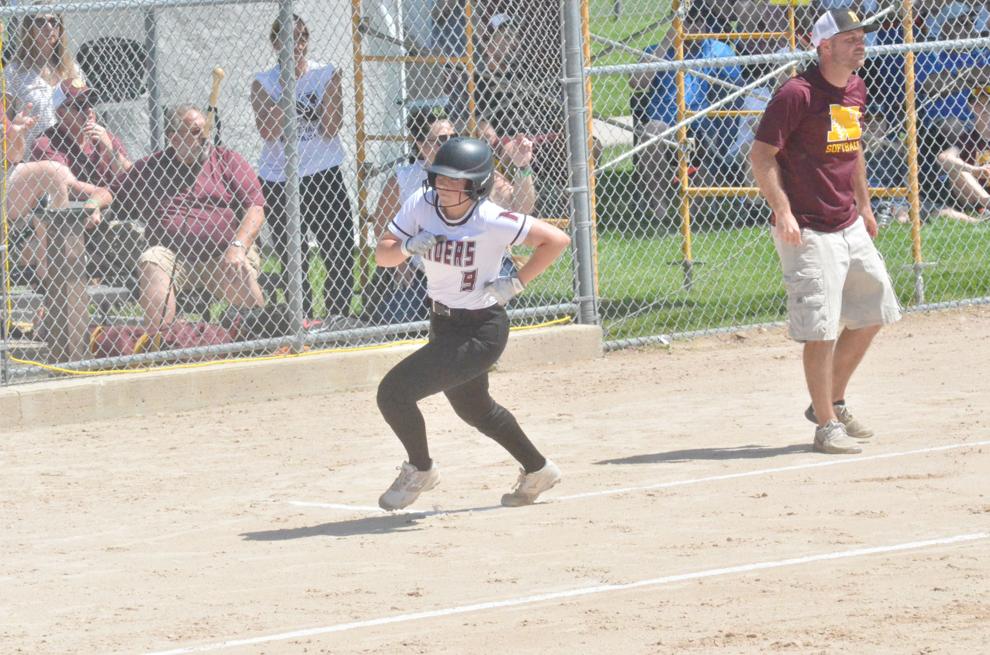 In the fall, Fox said she started to receive attention from the St. Cloud State coaching staff, who were looking at her sportsrecruits.com profile. That sparked email conversations back and forth between the two sides, which eventually led to February's campus visit.
That all followed what was a breakout sophomore season for Fox as Northfield's leadoff hitter. In 24 games she compiled a slash line of .372/.449/.538 across the regular season, section tournament and state tournament, while also stealing nine bases, scoring 29 runs and driving in 11.
After her performance in the state tournament, in which she reached base in seven of her 13 plate appearances, she rolled right into club season in the summer, when she started to receive an influx of attention from college programs.
"That made me realize I could play at that level," Fox said.
None of those early pursuers was quite the right fit for Fox, though, until her vision for a potential life at St. Cloud State materialized.
None of this surprises Pietsch, who first tabbed Fox as a potential college player when she first burst into the starting lineup as a freshman.
"She has such a natural athletic ability about her," Pietsch said. "She's very fluid when you watch her out there on the field. She's a triple threat from the plate on the left side — she can slap, she can bunt, she can hit for average and power. Her as a ninth-grader, you could see this kid has the talent to play at the next level, it was just a matter of where she was going to play."