It's not the send off they pictured, but some high school seniors will be allowed to play in one final high school golf tournament next week.
The Minnesota Junior PGA is organizing the Senior Golf Showcase, a two-day event scheduled for next week at Bunker Hills Golf Club in Coon Rapids — the usual site of the Class AAA state golf tournament.
Locally, Northfield's Owen Bernstorf is entered in the boys event scheduled for Tuesday, June 9, while Faribault's Rachel Bostwick is part of the field in the girls event scheduled for Wednesday, June 10.
"I wanted to play in this event just to test my abilities," Bernstorf said. "It's a lot of players that were in the state tournament from 2019 that are amazing players. It'll just be a last send off tournament for high school. Not in the way I wanted it to be, but it'll cap off high school golf for me."
Priority registration was given to any seniors that participated in the state tournament last year as juniors, and then opened up to any high school senior interested in playing. The field was capped at 114 boys and 114 girls.
In an attempt to limit the number of people at the golf course due to COVID-19, spectators will not be permitted at the event.
For Bostwick, it wasn't a difficult decision to sign up for the event once she learned of its existence through the Minnesota Junior PGA.
"Those are the girls that I've been playing with for the past few years in the high school season that I was not able to see this year," she said.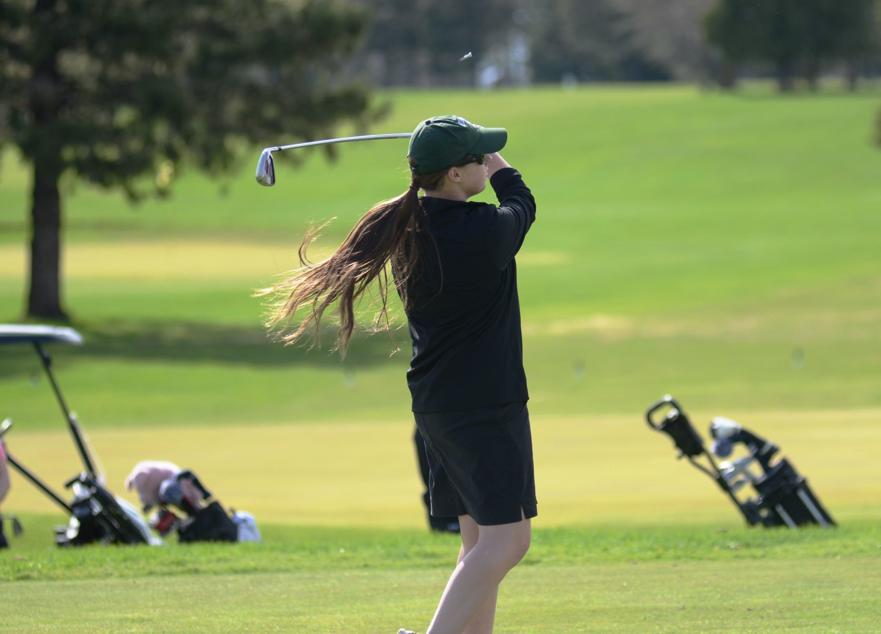 Bernstorf, meanwhile, was encouraged to sign up by his golf instructor, Brent Snyder.
Both Bostwick and Bernstorf say they have been playing about three to four rounds a week since golf courses reopened a month and a half ago, and both feel their respective games are a at a point where they feel confident entering next week.
"With all the golfing I've been doing I'm not as rusty as I have been," Bostwick said. "I've been shooting my best scores, especially since last year, so I've been doing good."
In addition to regular rounds by himself, Bernstorf also added he's competed in a few tournaments in the last month. Snyder, Bernstorf's instructor, has organized events for his high school and college students to play against each other to best simulate the experience of competitive golf.
"Tournament golf is a lot different then just going out and playing with your friends," Bernstorf said. "You have the pressure, you have the nerves, you have to finish out your four-footers and the moment seems bigger. You start looking at other players on the range and the pressure just amounts."
Because of that, Bernstorf, who played in the 2018 Class AAA state golf tournament as part of Northfield's state-qualifying team, feels he's well-prepared for next week's environment.
In addition to the competitive aspect of the event, though, both Bostwick and Bernstorf are looking forward to sharing a course with players from around the state one more time.
"I think it's going to be a ton of fun," Bernstorf said. "We're all in the same frame of mind. We kind of got shorted on a spring season, so we all have that bond that we share and we can connect that way. Other high school graduates, they got that sense of closure and could finish their season out at sections or at state. This just gives us that sense of closure."