One point can come from any number of sources.
That's what Northfield wrestling coach Geoff Staab wanted to make clear following Saturday's 28-27 loss against Owatonna in the Section 1AAA championship at the Rochester Civic Center that ended with Isaiah Noeldner's pin of Nick Lopez in the 285-pound weight class.
"Everyone thinks it comes at the end of the match and it's all on Nick Lopez," Staab said. "It's not on Nick Lopez. We had spots where we needed to get more points, where we needed to win. It's a team effort."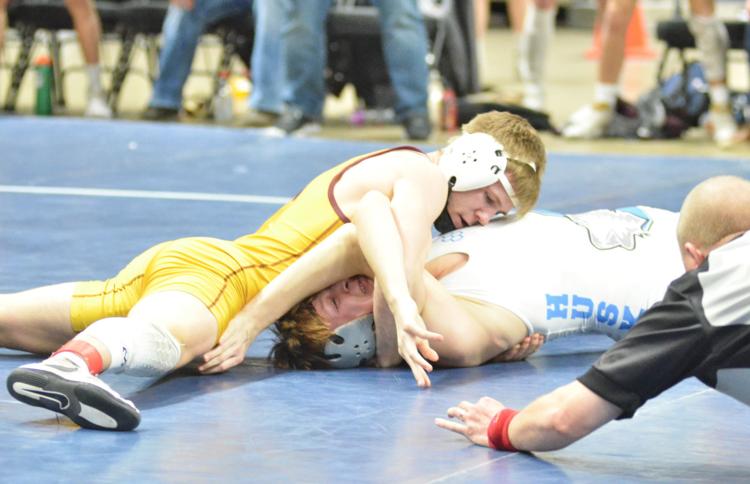 The top-seeded and Class AAA No. 5-ranked Raiders won eight of the 14 matches Saturday, but the third-seeded and Class AAA No. 6-ranked Huskies won thanks to bonus points. Seven of Northfield's eight wins were three-point decisions, with the exception of senior David Tonjum's pin at 220 to briefly put the Raiders on top entering the final bout.
Owatonna, meanwhile, earned bonus points in four of its six wins.
A part of that comes down to who wasn't on the mat, Staab said. At full strength, Northfield wouldn't have needed to forfeit the full six points to Owatonna at 170, but with sophomores Darrin Kuyper and Mason Pagel (30-win wrestlers as freshmen) sidelined with injures, the Raiders were a body short in the upper weight classes.
"I'm super proud of this team," Staab said. "We've been battling with two to three injuries all year. Three 30-win wrestlers from last year. We had to do it again today. We were without two of them. For that, and to be one point away from winning the section against the sixth-ranked team when we're No. 5 without two of our hammers, they wrestled their hearts out. I'm proud of the whole team, and we just came up short."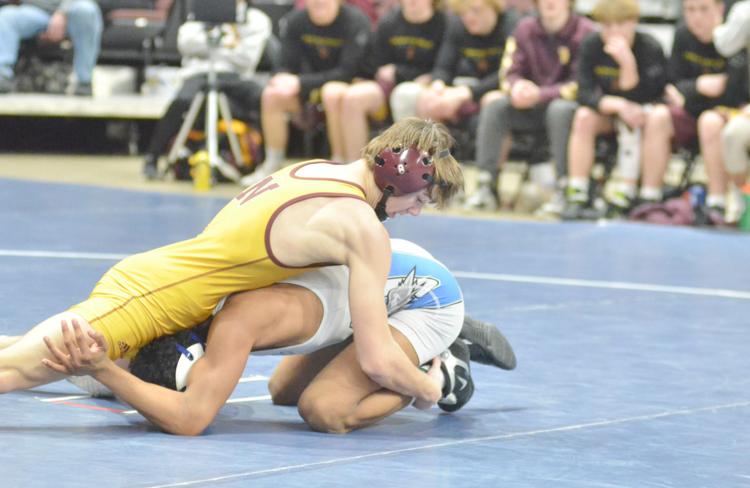 Before those heavier weight classes, Northfield was unable to maximize on the strength of its roster. In a stretch from 113 to 138, the Raiders send out a ranked wrestler in four of the five weight classes. The lone exception is sophomore Beau Murphy, who's been ranked at times this year and has racked up 32 wins this season.
While Northfield finished 5-0 during that stretch, it won with five decisions, meaning no bonus points were handed out.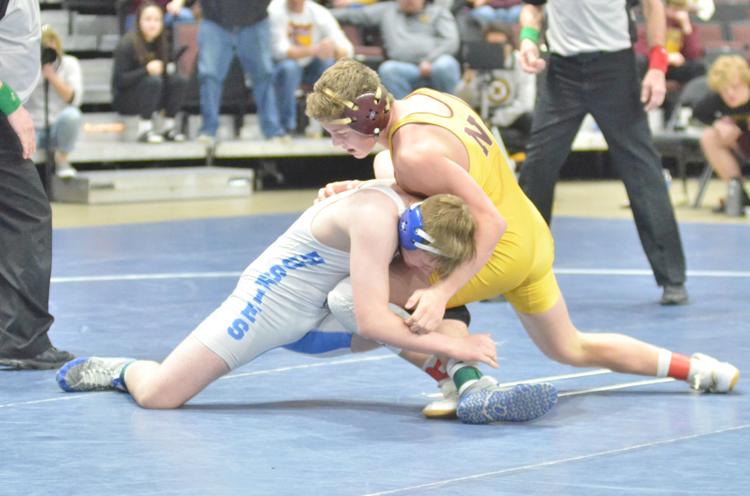 The loss continues a back-and-forth power grab in the last two years between Northfield and Owatonna. After the Huskies claimed the Big 9 Conference title last year, the Raiders won the Section 1AAA title. Then, when Northfield secured its first outright Big 9 title this year, Owatonna balanced the scales with a section championship.
"It's great and it's a rivalry that we have between us and Northfield," said Owatonna coach Adam Woitalla, a Northfield High School graduate. "It's two great programs and I give Northfield a lot of credit for building. I know the history there and I know how much work they put into it to get where they're at. It's nice to have the competition that goes back and forth, and I'm just happy it went our way."
While the Huskies earn an opportunity to wrestle in the team state tournament, the season is still not over for the Raiders.
In the minutes following Saturday's loss, that was Staab's primary talking point. Regardless of what just transpired, each member of the team will have another chance to advance to state individually in the individual Section 1AAA tournament, which takes place Friday and Saturday back at the Rochester Civic Center.
"I just said, 'Hey, wrestling's not done. We've still got to roll,'" Staab said. "Hopefully they'll bounce back. It's going to be hard for today and tomorrow, but I think on Monday these guys will persevere. They're champs and they're going to want to get as many people to individual state as possible. That's our goal."